Grapefruit Ricotta Cookies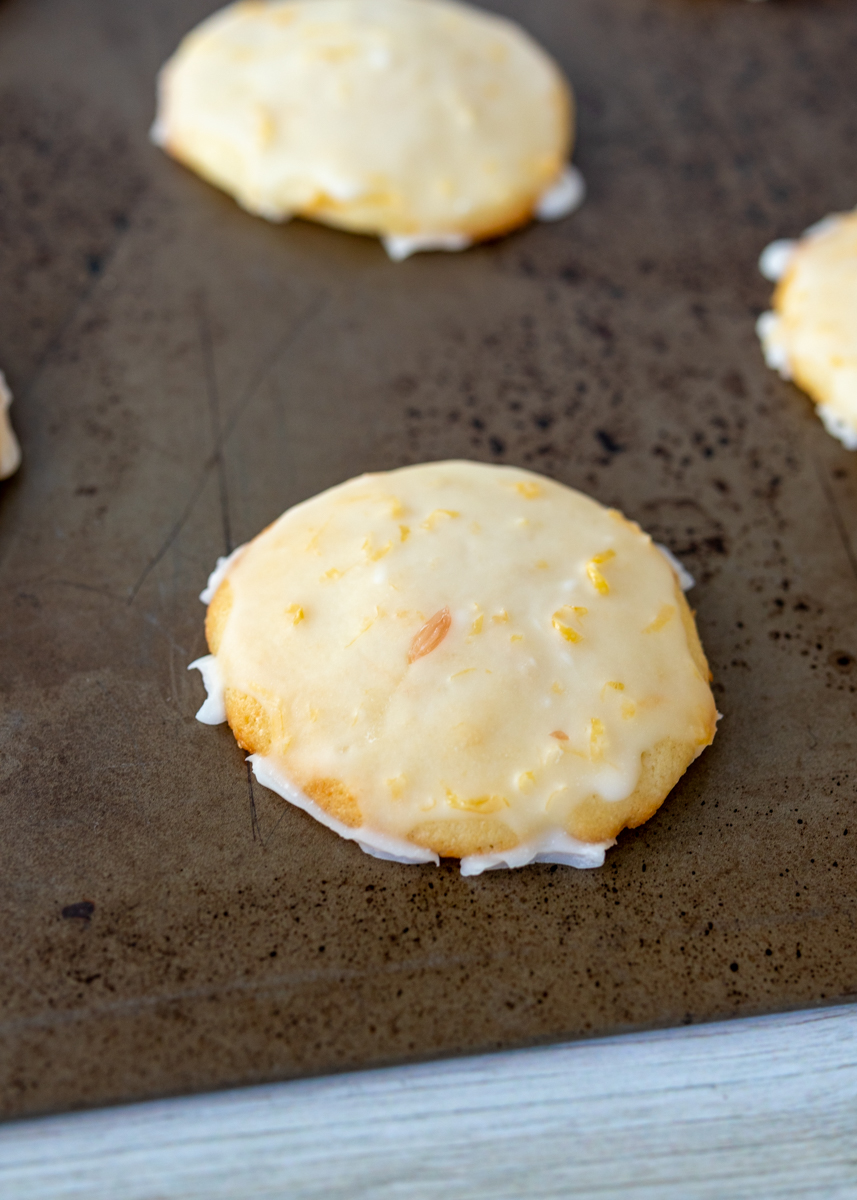 2½ cups all-purpose flour
1 teaspoon baking powder
1 teaspoon salt
8 tablespoons unsalted butter (1 stick), softened
2 cups granulated sugar
2 large eggs, room temperature
15 ounces whole milk ricotta
3 tablespoons grapefruit juice
Zest from ½ grapefruit
1½ cups confectioners' sugar
3 tablespoons grapefruit juice
Zest from ½ grapefruit
Sift together the flour, baking powder and salt in a medium bowl. Set aside.
In the bowl of a stand mixer or in a large bowl with a hand mixer, beat together the butter and sugar on medium-high speed until fluffy, about 3 minutes. Add the eggs one at a time, beating on medium speed until combined after each addition. Add the ricotta, grapefruit juice and grapefruit zest. Beat until combined. Add the flour mixture and stir on low until just combined. Cover the bowl with plastic wrap and place in the fridge overnight.
Preheat the oven to 375 degrees F making sure oven racks are in the bottom and top third positions. Line 2 baking sheets with parchment paper. Remove the cookie dough from the fridge and use a medium cookie scoop or spoon to scoop scant 1½ tablespoons of dough onto the cookie sheets. Bake for 13-15 minutes, switching the cookie sheets from top to bottom halfway through. The cookies should still be pale. Let rest on the baking sheet set on a wire cooling rack for 15 minutes then move to the wire cooling rack to cool completely. Repeat for the remaining cookie dough.
In a small bowl, combine the confectioners' sugar, grapefruit juice and grapefruit zest. Spoon about ½ teaspoon of glaze onto each cookie and use the back of the spoon to spread it around. Let the cookies sit at room temperature to harden for 2 hours.
Recipe by
Lemon & Mocha
at http://www.lemonandmocha.com/2019/11/22/grapefruit-ricotta-cookies/