Pesto and Provolone Turkey Meatloaf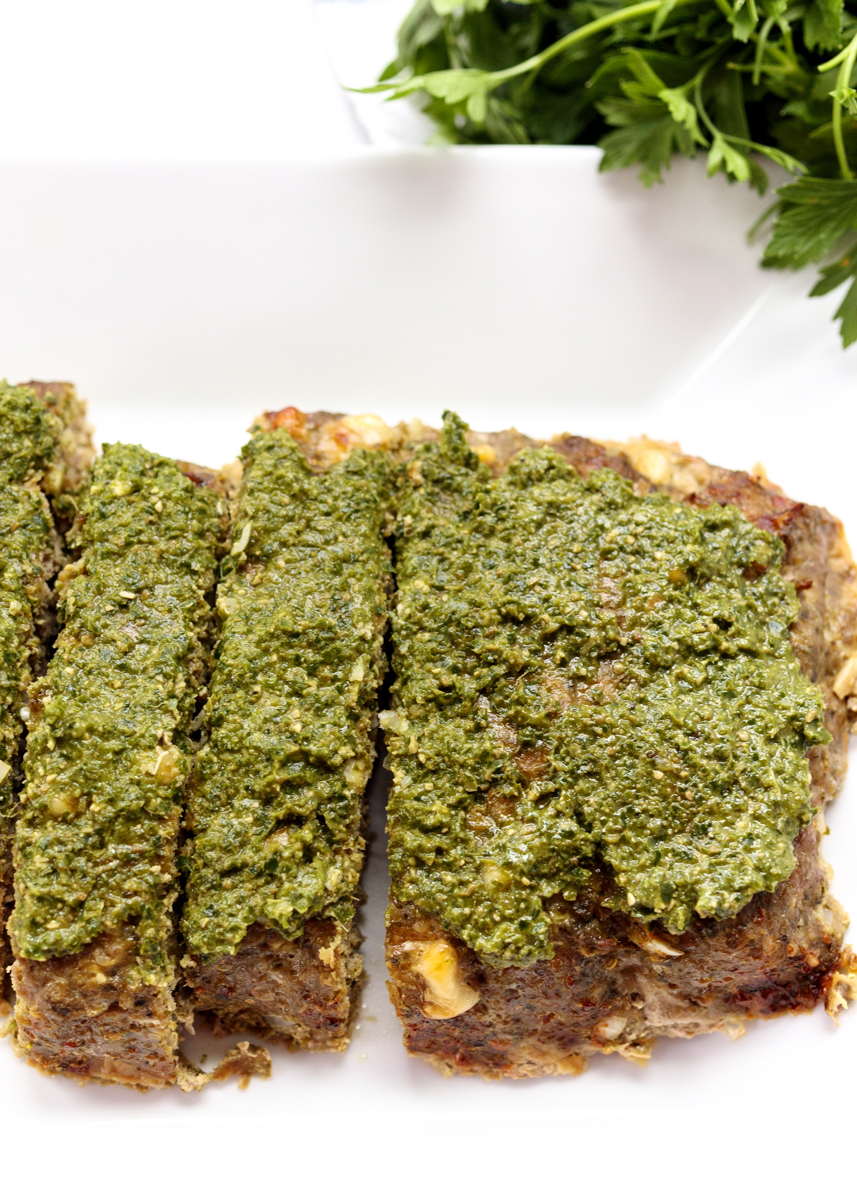 Sometimes I have brainstorming sessions where I'll think about meals I would want to eat, without putting much thought into how to go about the actual recipe. Or sometimes an idea for a dish just pops into my head and I'll write it down and hope I know later what the heck I was even thinking about. I have little notes with food ideas in my phone, scattered on post-its and in random notebooks. One note that I wrote (who knows when) said, "provolone and pesto turkey meatloaf." I would see it every now and then and think, "that sounds so good!" and then move on with whatever I was doing.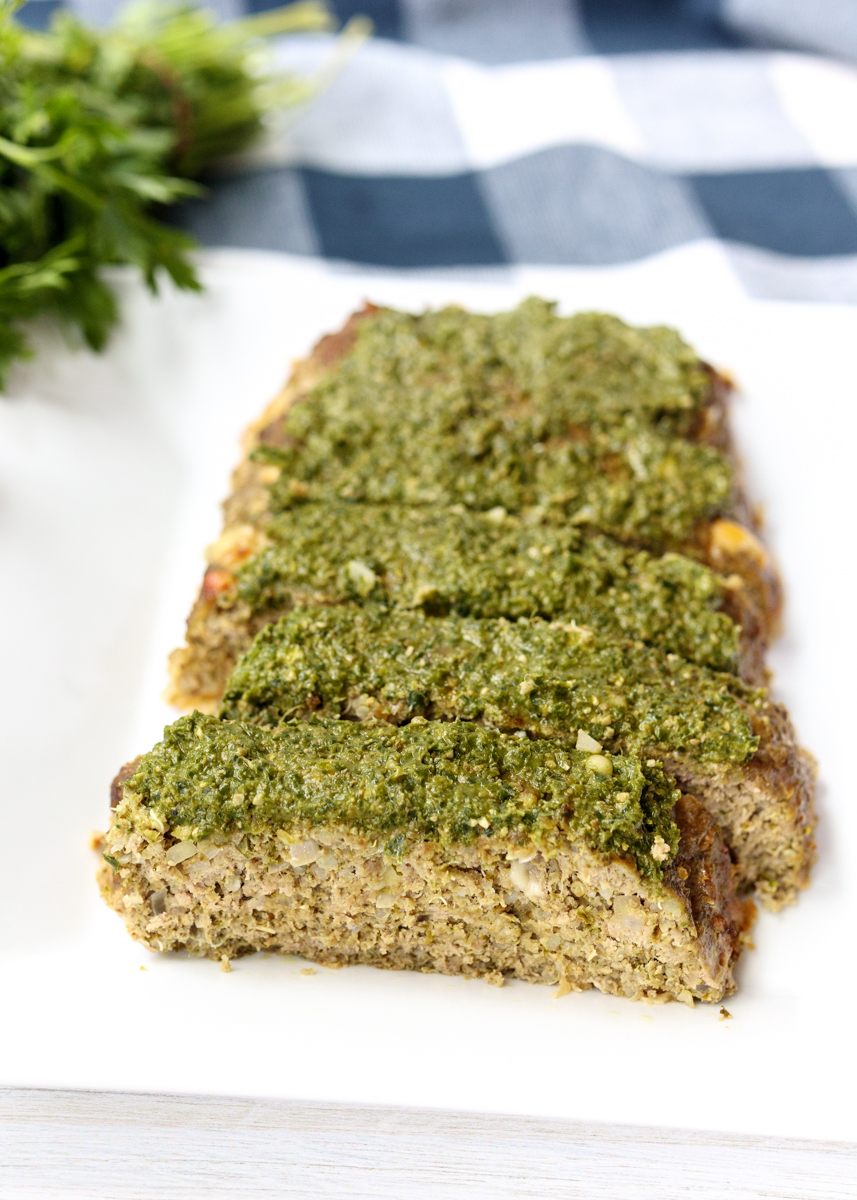 When I was looking through my Lemon & Mocha calendar trying to think of more dinner dishes I figured it was time to tackle my pesto and provolone meatloaf idea. I'm so glad I did because this turkey meatloaf is incredible! Forget whatever notions you have about ground turkey being dry or flavorless. This meatloaf is tender, moist and packed with creamy pesto and pockets of oozing cheese. Oh, and it's decently healthy, which is always a fun bonus!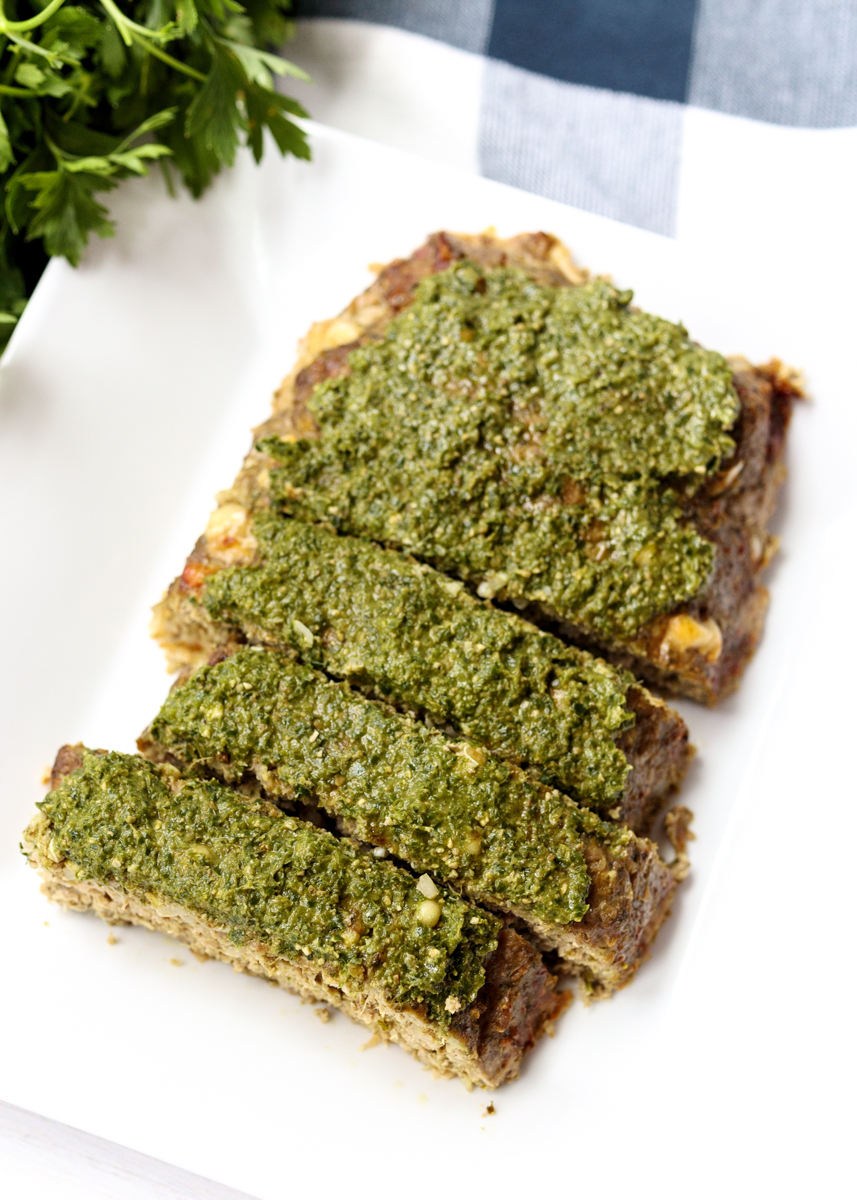 I took tips from two of my favorite ground turkey recipes: my Turkey Veggie Mushroom Burgers and my Baked Turkey Pesto Meatballs. We're taking a cue from the burgers and swapping out the usual breadcrumbs for a healthy whole grain. Using quinoa as one of the binders is a healthy alternative that also helps the meatloaf be really moist.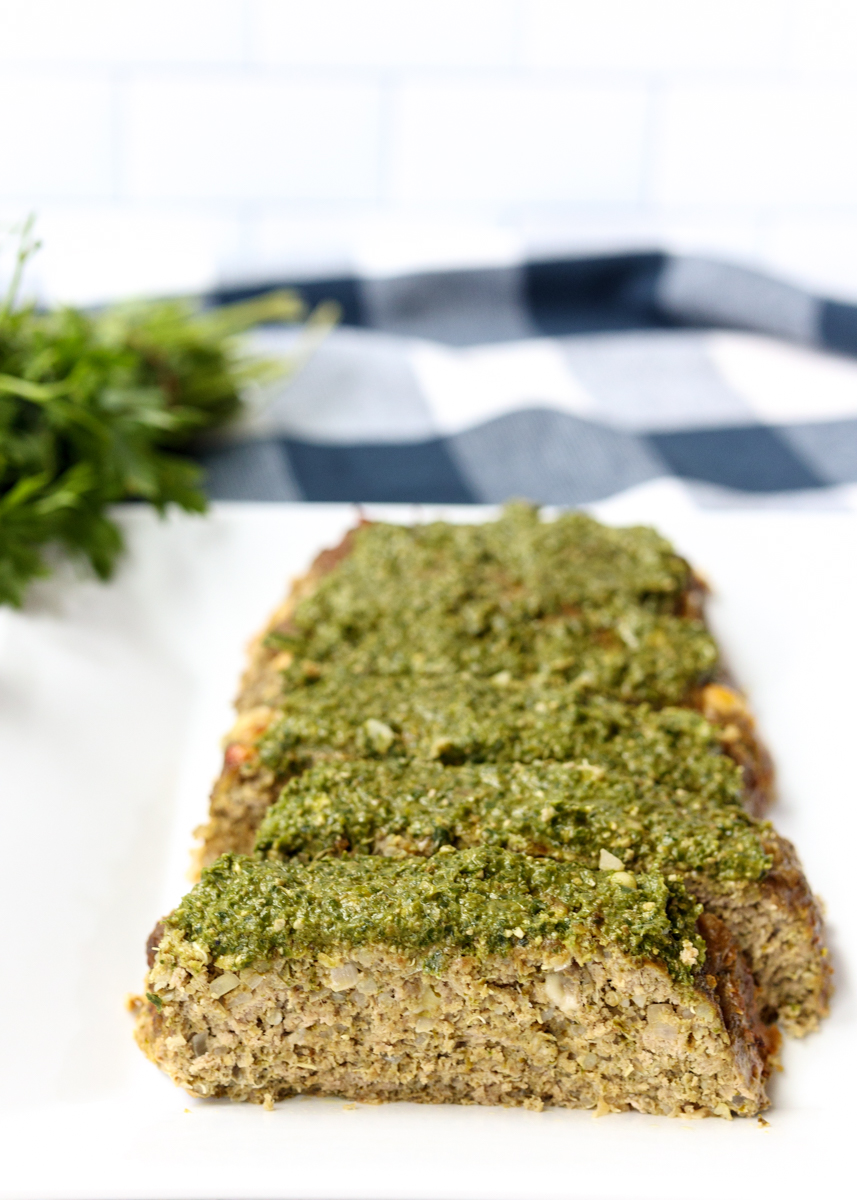 As for the tip from the meatballs, we're going right ahead and adding a whole bunch of pesto to the meatloaf mixture. Whether you use homemade or store-bought pesto, it's hard to beat that fresh, garlicky flavor. Adding some to the ground turkey ensures flavor in every bite as well as helping to create a tender meatloaf.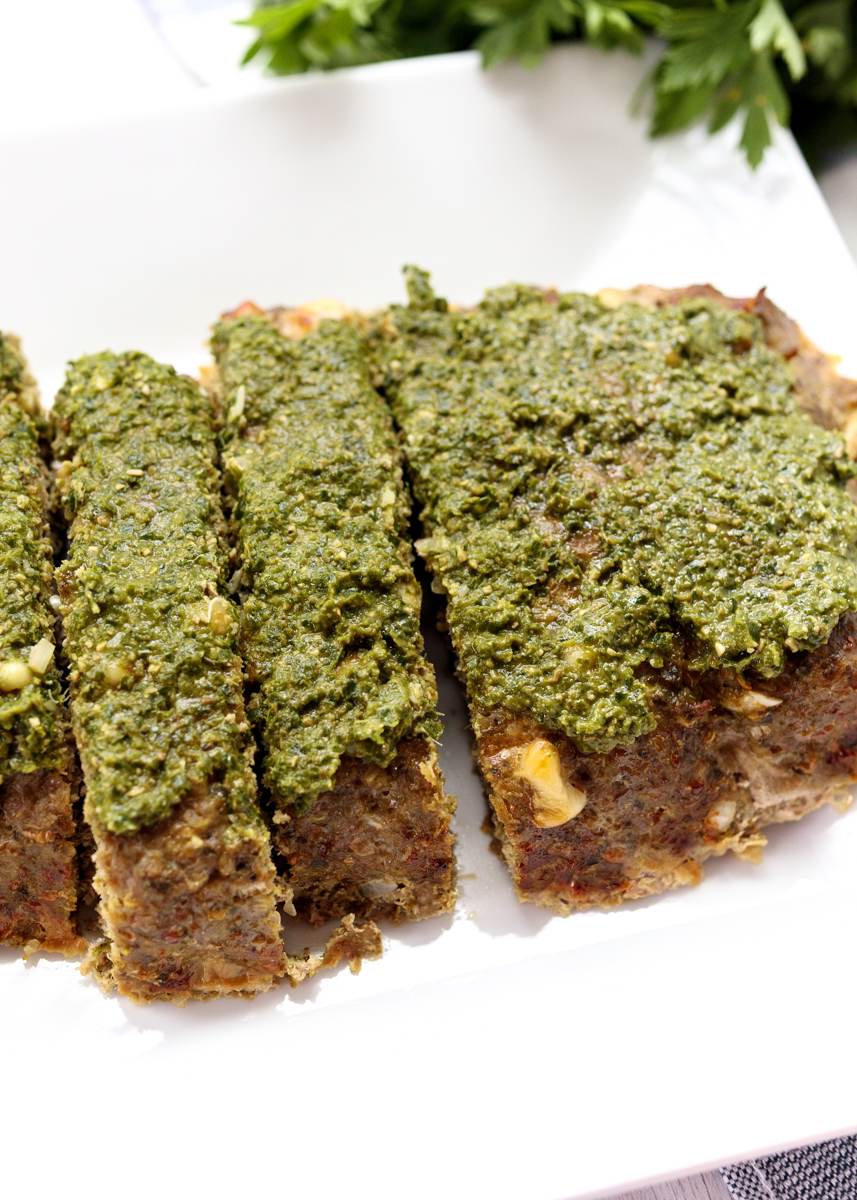 But we can't forget about the provolone part! I bought a block of provolone, cut some of it into chunks and worked those right into the meatloaf. While it was cooking I could see the little pockets of provolone oozing out and it smelled ridiculously good in our kitchen. I already know this recipe is going to get a lot of use with our family! I hope you all enjoy it as much as we did!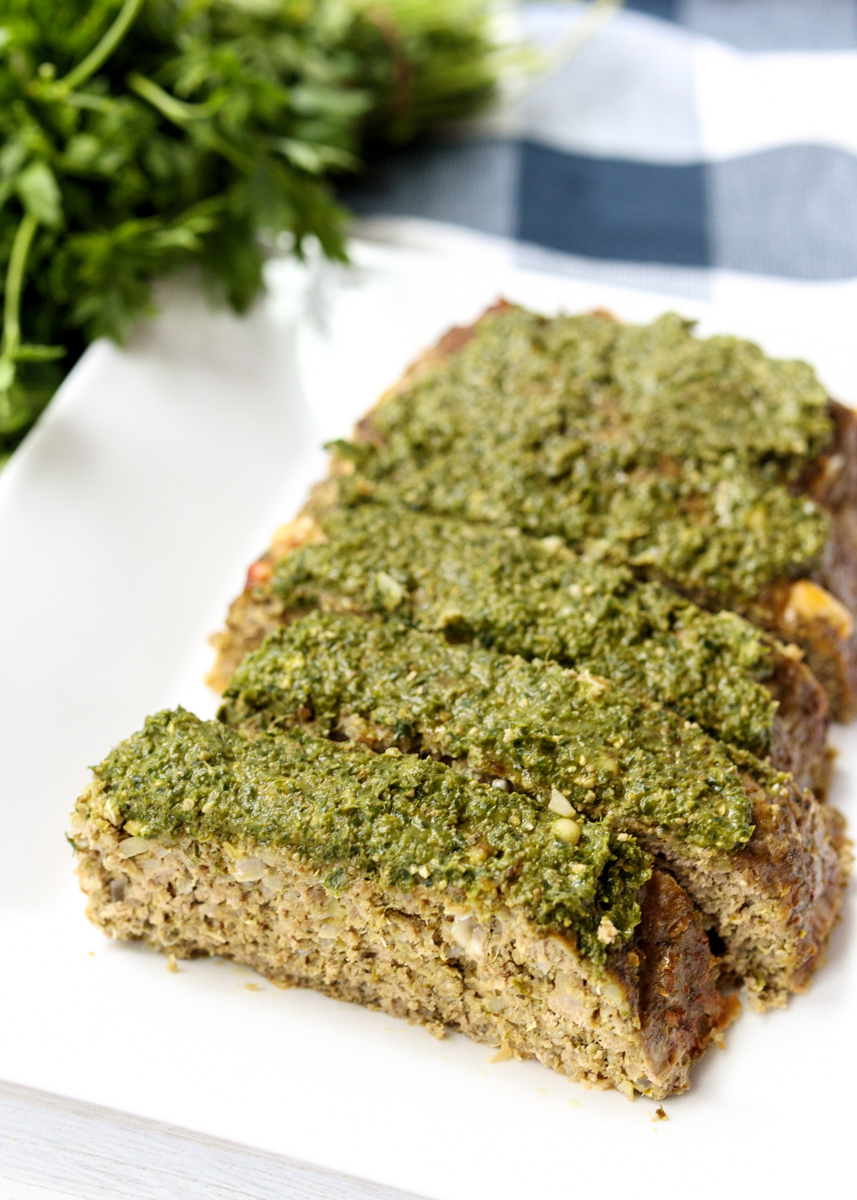 Pesto and Provolone Turkey Meatloaf
Ingredients
2 pounds ground turkey, 90% lean
½ cup cooked quinoa
½ cup pesto
½ cup chopped provolone cheese
1 shallot, minced
2 cloves garlic, minced
1 large egg
1 tablespoon balsamic vinegar
½ teaspoon salt
¼ teaspoon ground black pepper
Directions
Preheat oven to 350 degrees F. Line a baking sheet with nonstick aluminum foil and set aside
Combine all the ingredients in a large mixing bowl. Be sure not to over-mix. Freeform the meatloaf onto the baking sheet. I usually make mine 4-5 inches wide and about 3-4 inches tall.
Bake for 1 hour or until it reaches an internal temperature of 165 degrees F. Let rest a couple minutes before taking the internal temperature. If desired, top with additional pesto and some shredded provolone during the last few minutes of baking time. Once the meatloaf is done, let rest 10 minutes before slicing.