Pesto and Provolone Turkey Meatloaf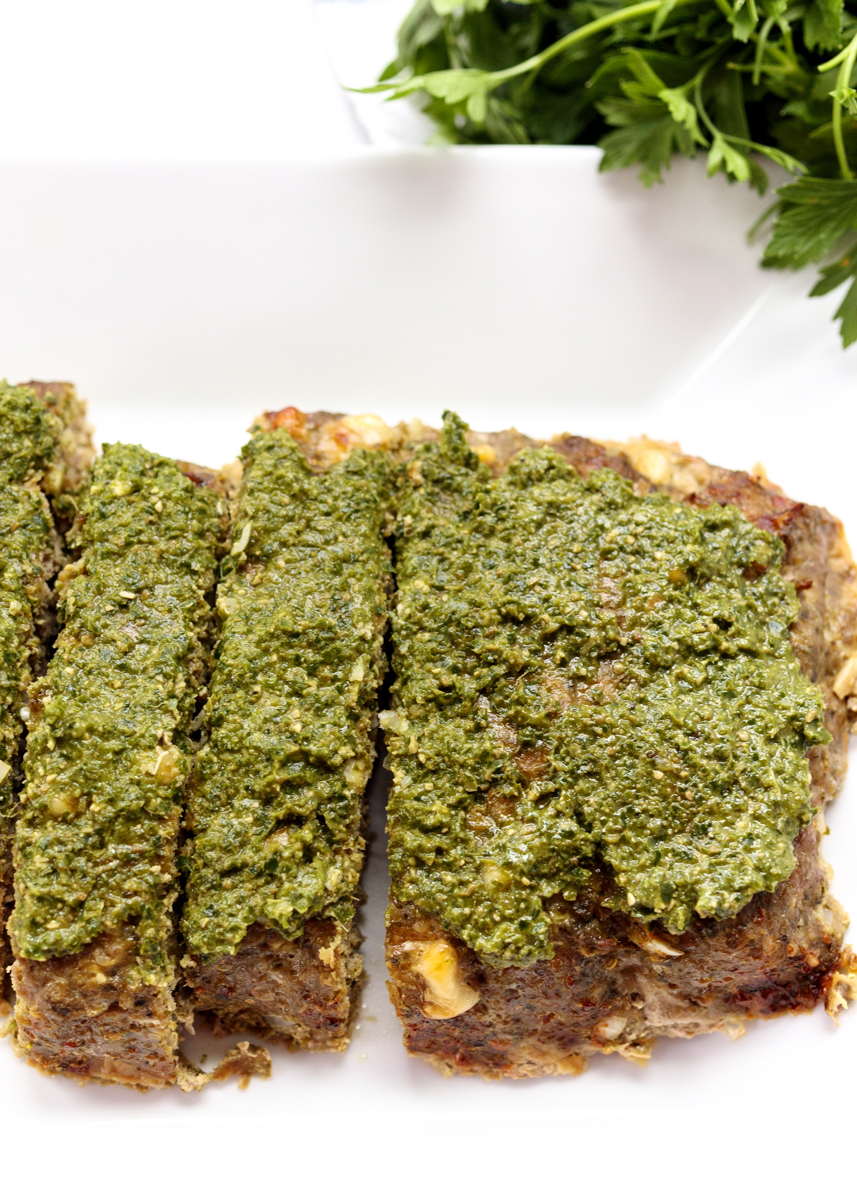 2 pounds ground turkey, 90% lean
½ cup cooked quinoa
½ cup pesto
½ cup chopped provolone cheese
1 shallot, minced
2 cloves garlic, minced
1 large egg
1 tablespoon balsamic vinegar
½ teaspoon salt
¼ teaspoon ground black pepper
Preheat oven to 350 degrees F. Line a baking sheet with nonstick aluminum foil and set aside
Combine all the ingredients in a large mixing bowl. Be sure not to over-mix. Freeform the meatloaf onto the baking sheet. I usually make mine 4-5 inches wide and about 3-4 inches tall.
Bake for 1 hour or until it reaches an internal temperature of 165 degrees F. Let rest a couple minutes before taking the internal temperature. If desired, top with additional pesto and some shredded provolone during the last few minutes of baking time. Once the meatloaf is done, let rest 10 minutes before slicing.
Recipe by
Lemon & Mocha
at http://www.lemonandmocha.com/2019/10/02/pesto-and-provolone-turkey-meatloaf/