Dirt Fudge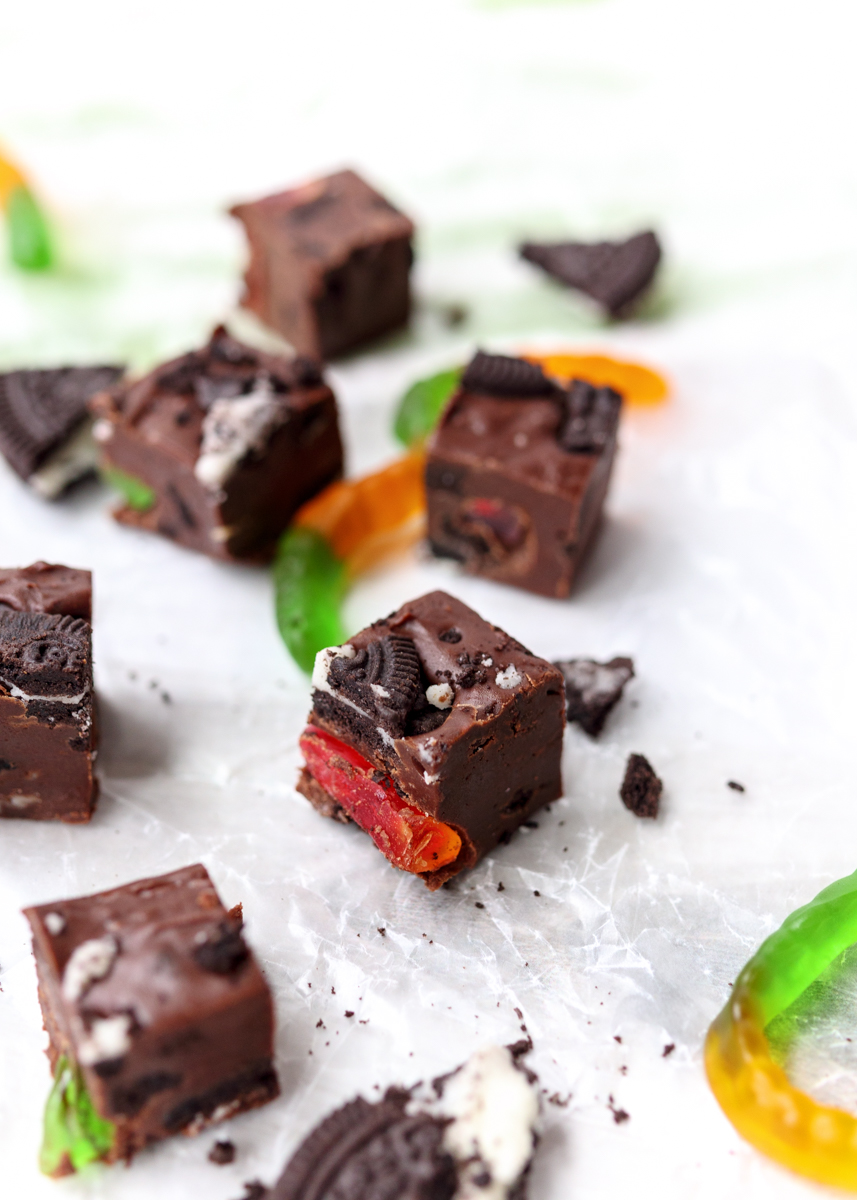 Happy Friday! My week went by extra quickly because Matt and I just got back from a mini vacation in Chicago! Neither of us had been before and it was an awesome food-packed, sites-packed, relaxing whirlwind of a trip. We did so much walking that neither of us can feel our feet and of course we ate all the food. Deep dish pizza, Chicago hot dogs, doughnuts, pierogies, steak; you name it, we probably ate it. Below are just a couple photos from the trip. Maybe one of these days I'll get around to creating all my travel food posts, but in the meantime let's talk about this Dirt Fudge.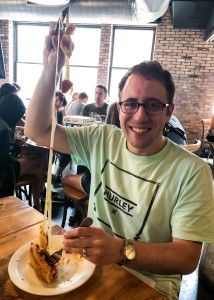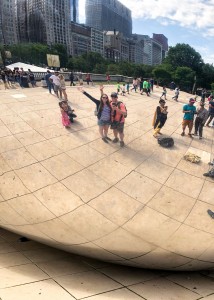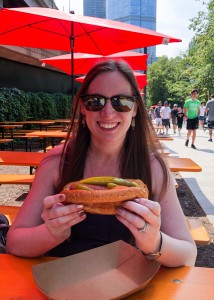 Dirt Fudge is chocolate fudge loaded with Oreo cookies and gummy worms. I know, crazy, right?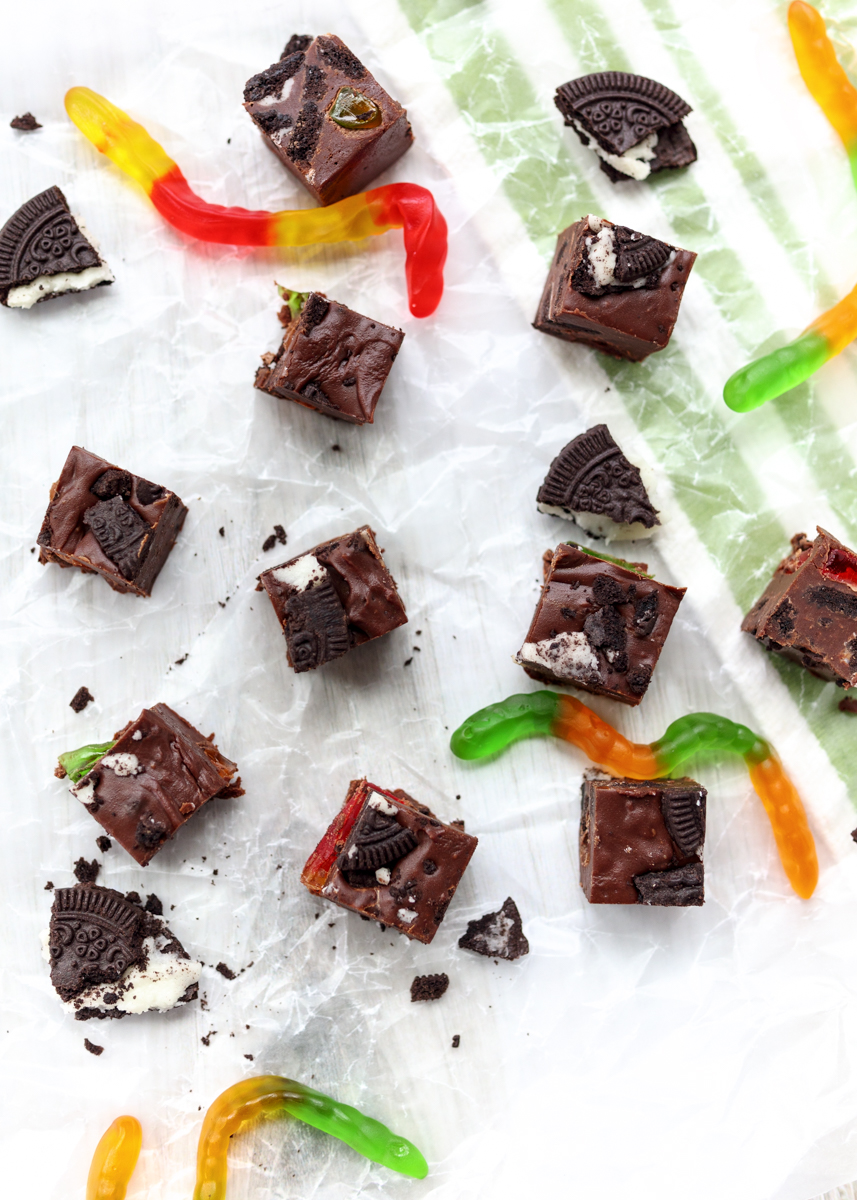 Normally I only make and think about fudge during Christmastime. In fact, I think before this I had only ever eaten it around the holidays. But smooth and rich chocolate fudge is delicious year-round!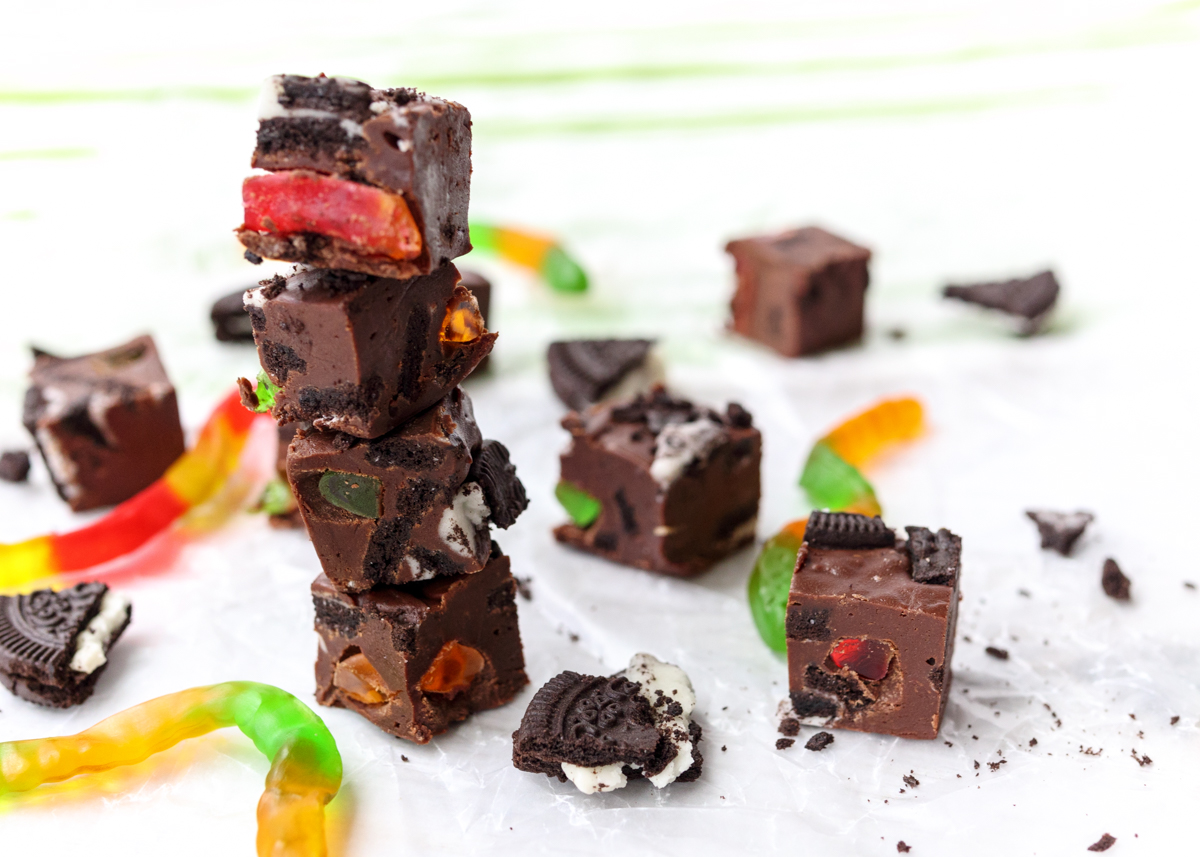 I wanted to make a version that would seem more summer-appropriate so I took inspiration from this summer's most popular dessert on the blog – Aunt Elaine's Dirt Cake.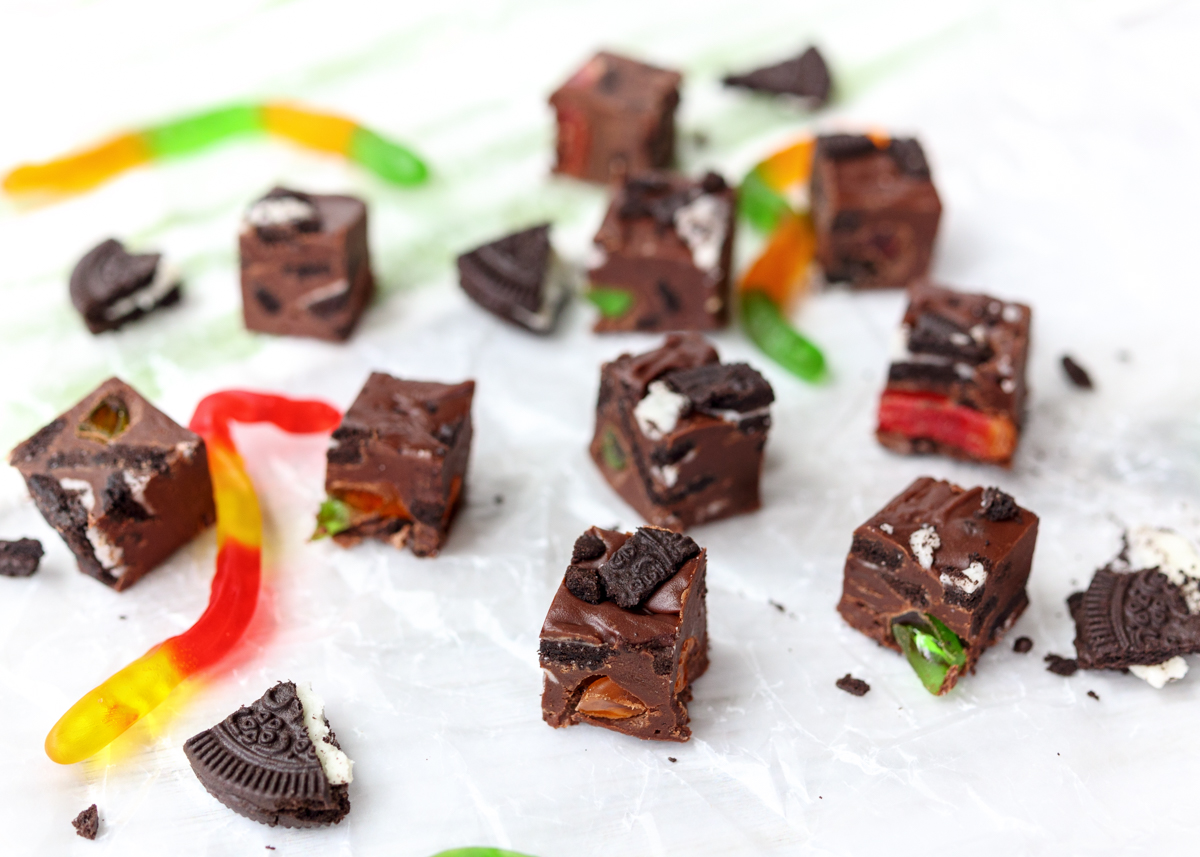 If you want an easy, fun summer treat to make and eat with your kids this summer then this Dirt Fudge is exactly what you need. What is more fun than gummy worms?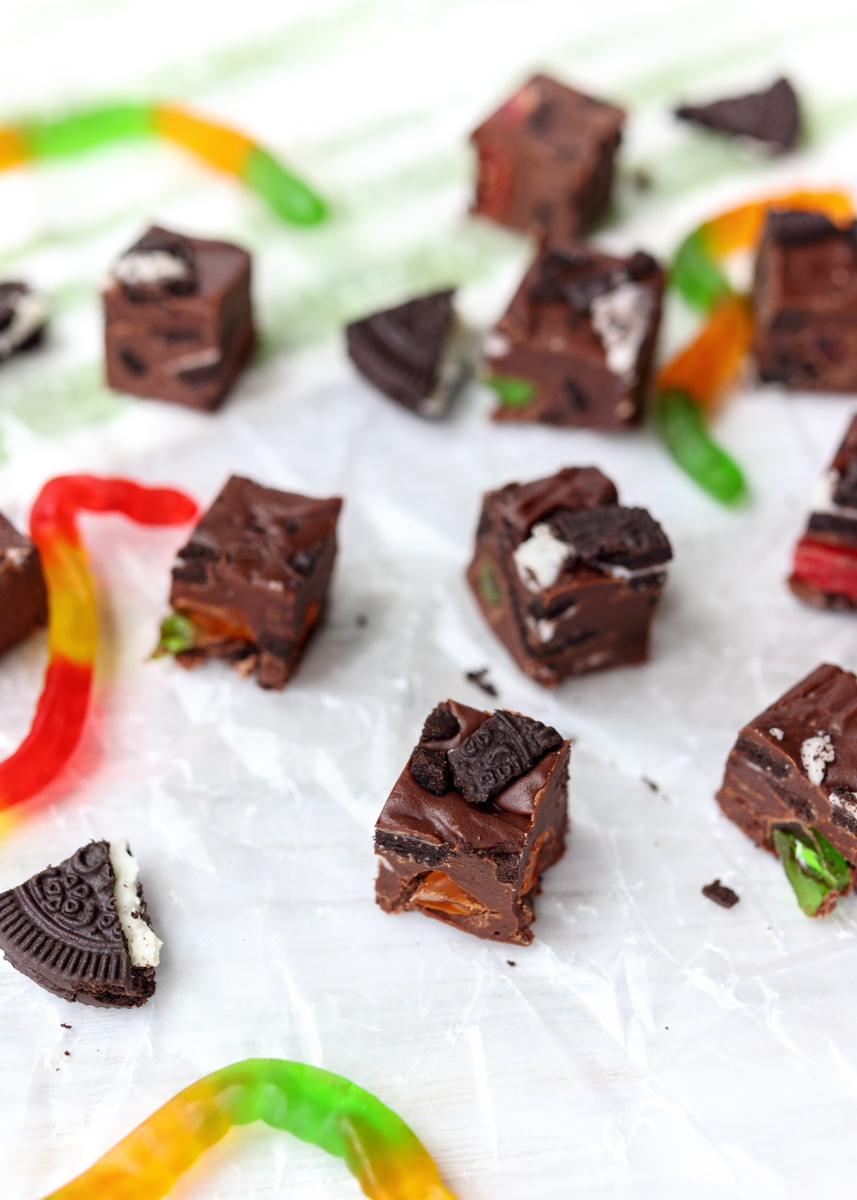 I hope you all have a fabulous weekend!
Dirt Fudge
Ingredients
1 ounce Baker's unsweetened baking chocolate
2 tablespoons unsalted butter
One 12-ounce bag semi-sweet chocolate chips
1 14-ounce can Eagle Brand sweetened condensed milk
1 teaspoon vanilla extract
10 Oreo cookies, crushed, plus more for topping
10 gummy worms
Directions
Line an 8" x 8" pan with wax paper with some overhang so it's easy to pull the fudge out of the pan. It is easier if you crunch up the wax paper in your hands then smooth out into the pan.
Melt the butter and unsweetened chocolate in a medium nonstick saucepan over low heat, stirring regularly with a heatproof spatula to make sure the chocolate doesn't burn.
Pour in the sweetened condensed milk and stir to combine. Let the mixture get a little warm then pour in half the bag of chocolate chips. Stir to help melt. Once partially melted add the rest of the bag of chocolate chips and stir until fully melted, being sure to scrape the bottom as you stir. Stir in the vanilla extract and remove from the heat. Add the crushed Oreo cookies and stir to combine.
Pour half the chocolate mixture into the prepared pan and smooth the top with the spatula. Top with the gummy worms then pour over the remaining half of the chocolate mixture, smoothing the top. Top with additional crushed Oreos. Refrigerate until the fudge is set; I usually let mine set overnight. Carefully pull the fudge out of the pan using the wax paper overhang, place on a large cutting board and cut into bite size squares with a clean, sharp knife. I usually cut mine into quarters and then cut each quarter into 16 pieces to get 64 pieces. You will need a sharp knife to cut through the gummy worms.