Quick Pickled Red Onions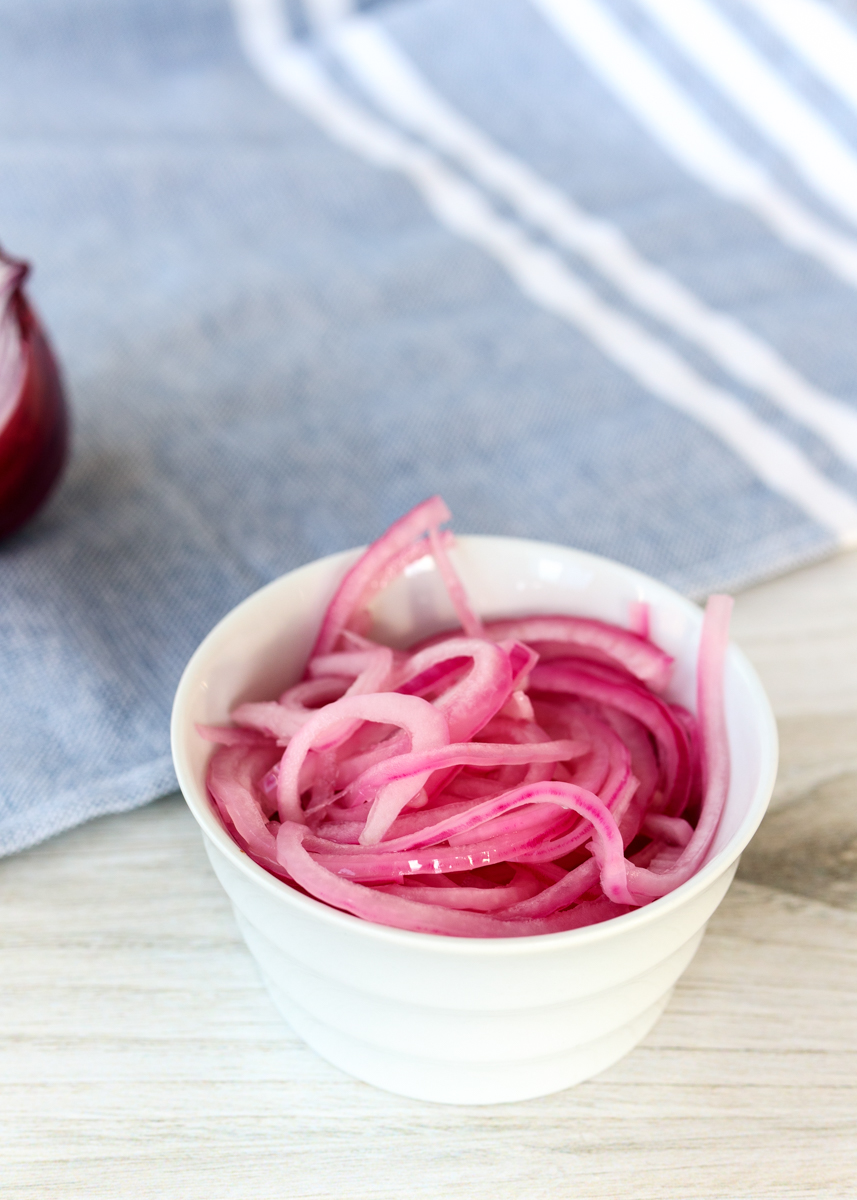 This recipe for Quick Pickled Red Onions has to be the easiest recipe I've ever posted on Lemon & Mocha. Which is perfectly okay because easy is great. Easy means you can make these mild and tangy pickled red onions anytime you want! Especially when there's only five ingredients and those five ingredients are water, apple cider vinegar, sugar, salt and red onion so it really doesn't get much more simple than that.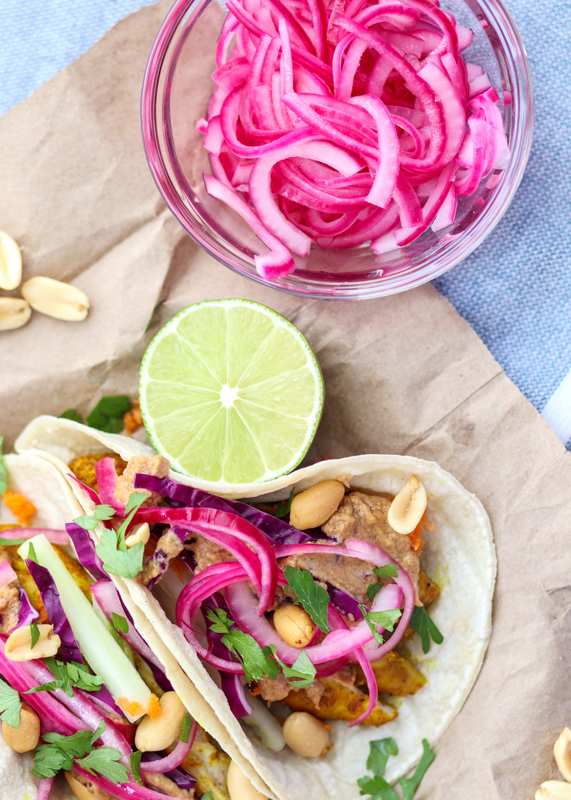 The reason pickled red onions are so amazing is because they bring the perfect amount of acid to a dish. Remember the Thai Peanut Chicken Tacos? The addition of pickled red onions helps burst through the rich and savory peanut flavors to bring some much needed brightness to each bite.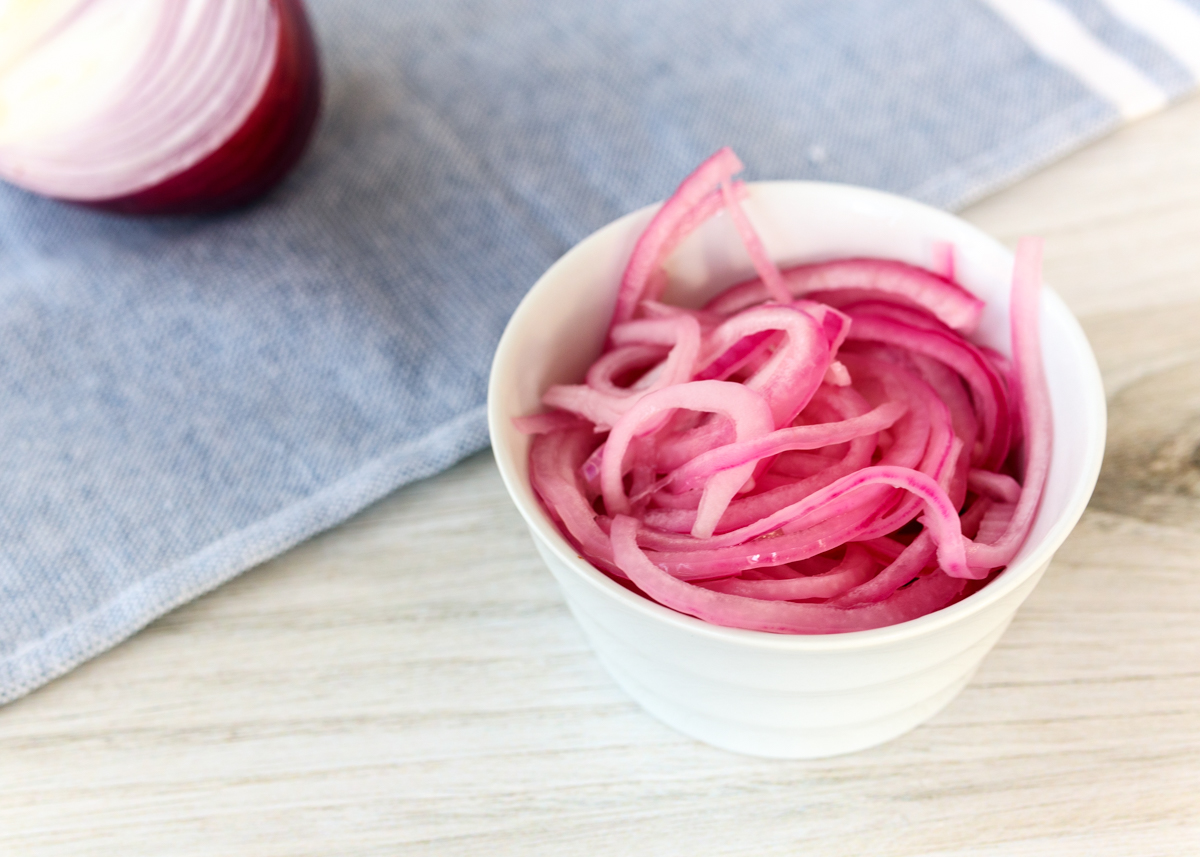 Aside from tacos, my other favorite way to eat pickled red onions is on a salad. When I have a batch of them in the fridge it's such an easy topping to throw on my salads for an added crunch and punchy flavor. Putting pickled red onions on grilled cheeses and grilled sandwiches is another favorite in our house. I'm sure there's plenty of other delicious ways to use pickled red onions, but after some tacos, salads and a few sandwiches ours are already used up so I haven't experimented with other uses!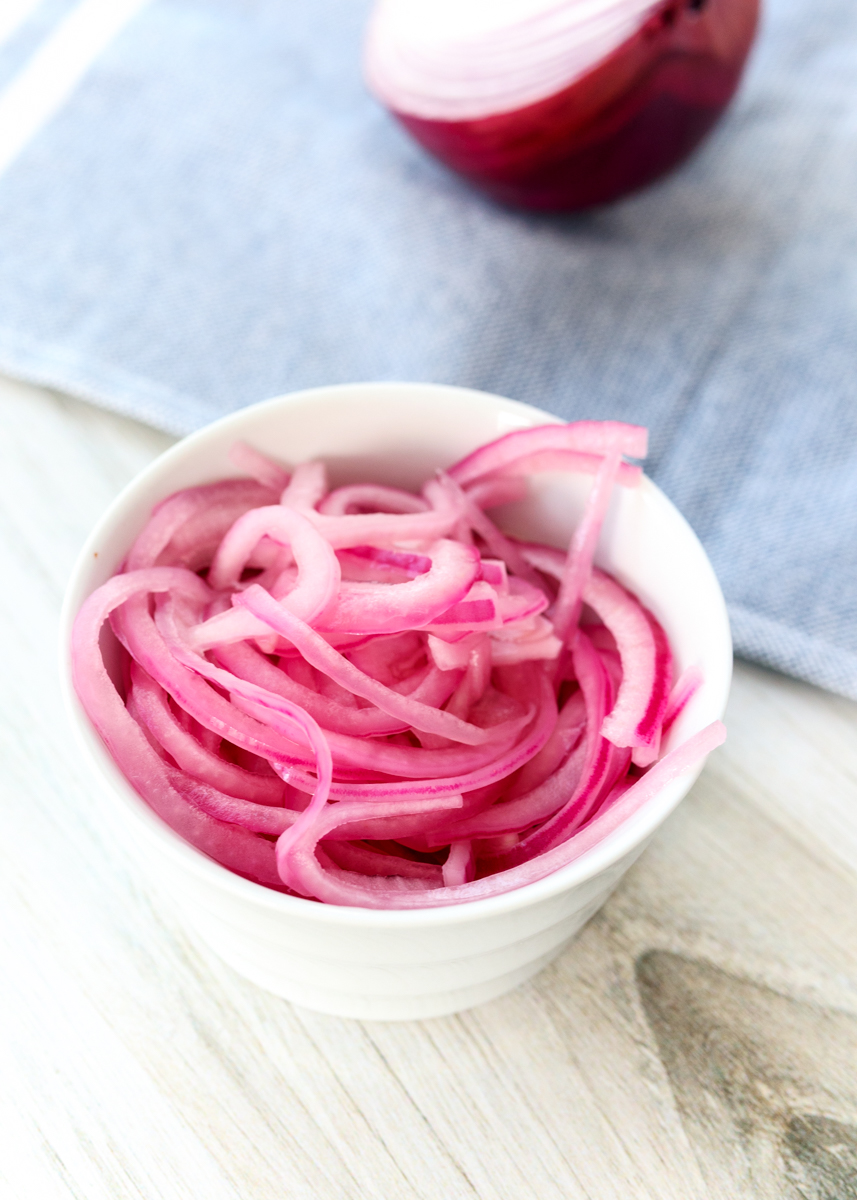 To make pickled red onions you heat water, apple cider vinegar, sugar and salt in a small saucepan. Once the sugar has dissolved – it's only 1 1/2 teaspoons – you pour the warm mixture over the thinly sliced onions in a bowl. Let them sit for one hour and then you're well on your way to effortlessly taking your meals up a notch!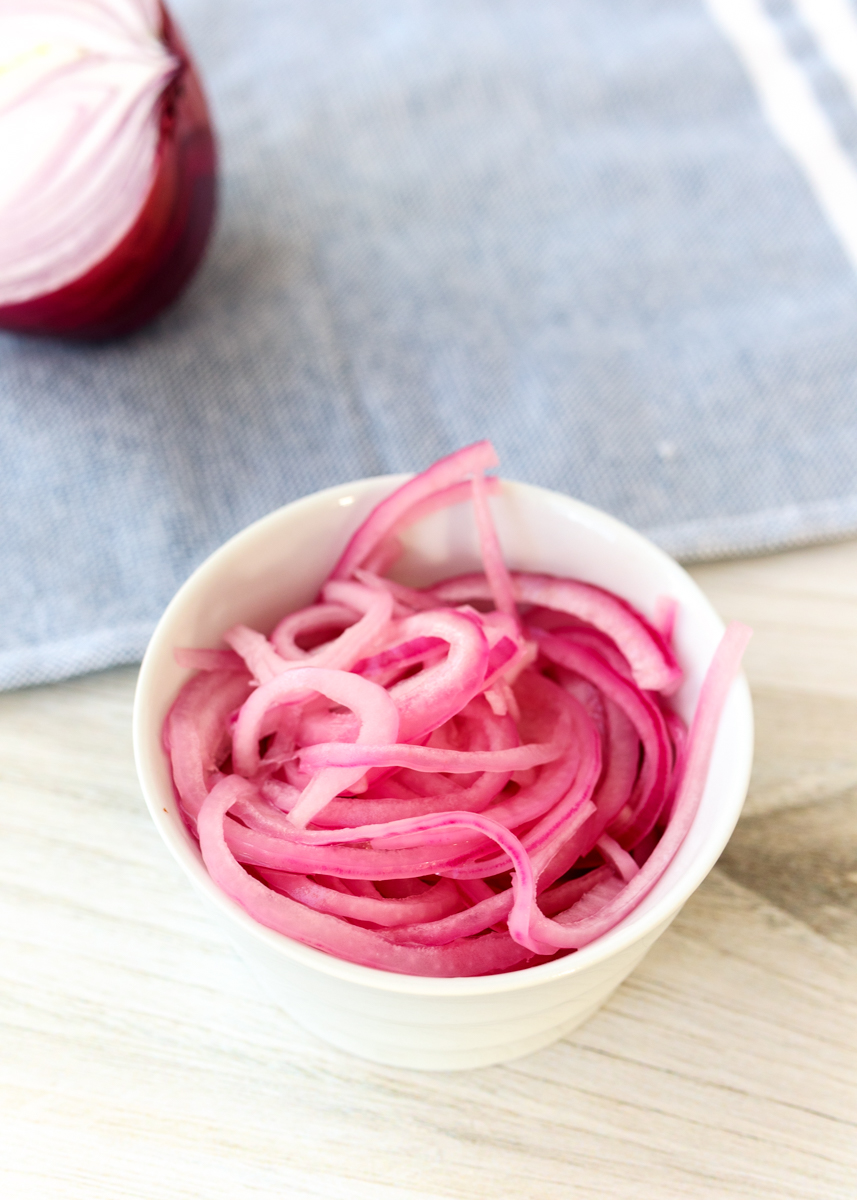 Quick Pickled Red Onions
Ingredients
½ cup water
¼ cup apple cider vinegar
1½ teaspoons sugar
1 teaspoon salt
½ red onion, thinly sliced
Directions
Combine the water, apple cider vinegar, sugar and salt in a small saucepan over medium heat. Stir until the sugar dissolves then remove from the heat.
Place the sliced red onions in a bowl then pour the vinegar mixture over top. Let sit at room temperature for 1 hour.