Parmesan Crusted Brussels Sprouts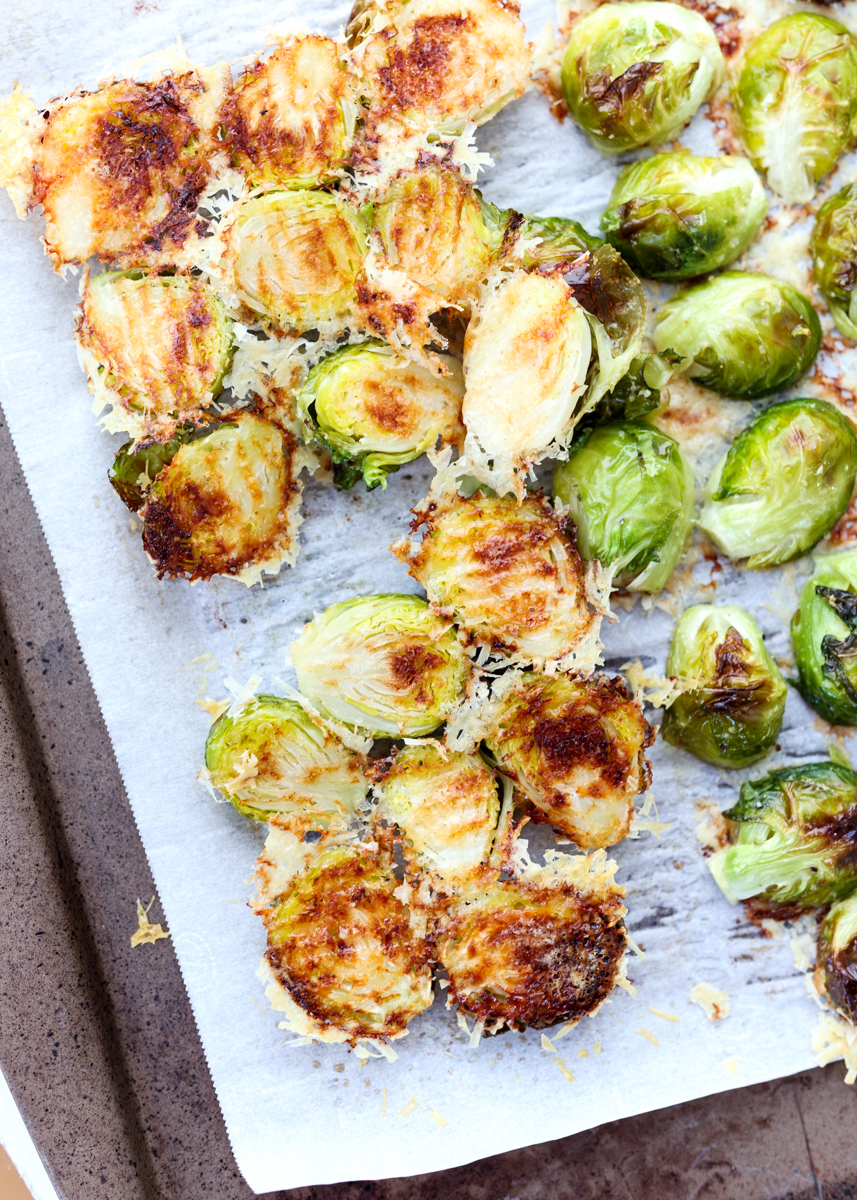 Sometimes a dish is so incredibly simple you're shocked you didn't think of it before. That's how I felt with these Parmesan Crusted Brussels Sprouts. Grating some fresh Parmesan over roasted Brussels sprouts wasn't something new for me, but grating it before baking the Brussels so they each get a crispy Parmesan cheese skirt? Genius!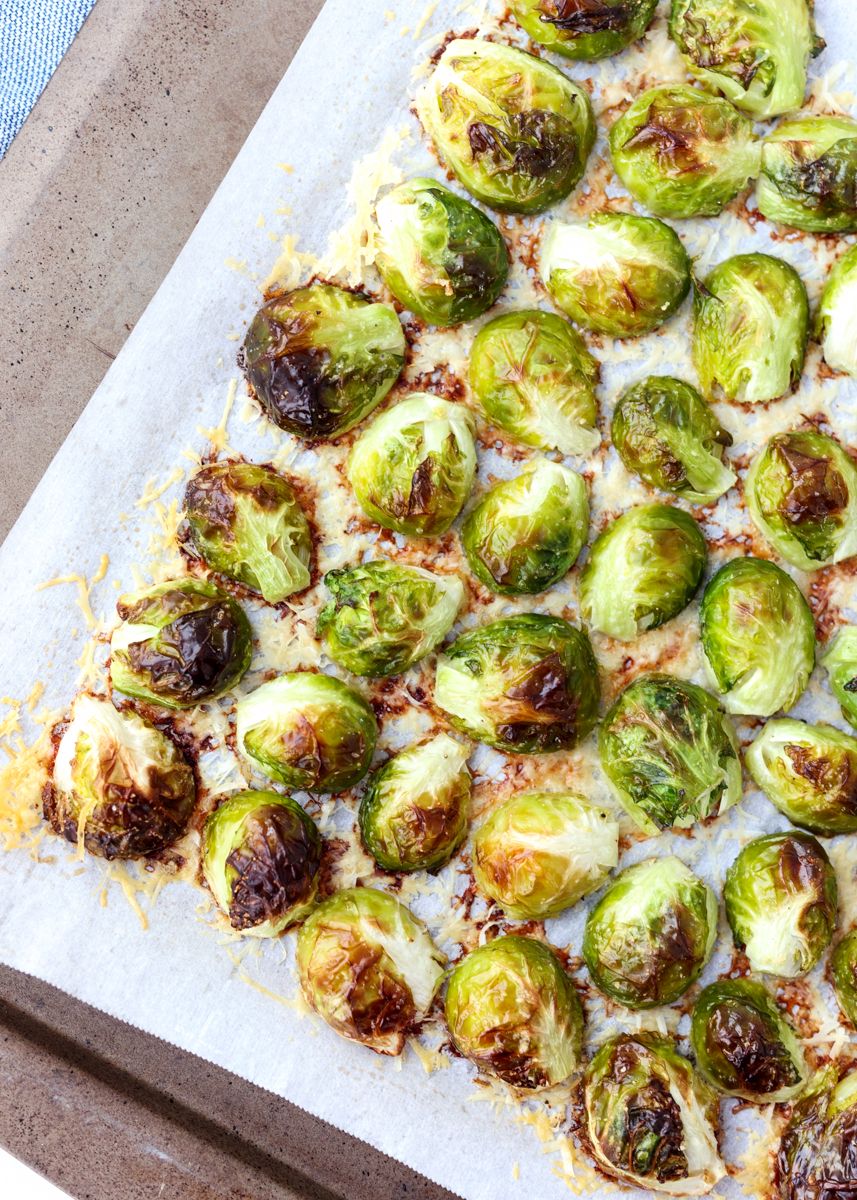 If you've never heard of a cheese skirt it's usually in reference to a burger and it's when the cheese oozes out the side and gets crispy on the pan or griddle. Apparently a burger restaurant from California, Squeeze Burger, is the originator of the phrase. I like using it for all situations involving melted cheese that gets crispy including these Brussels sprouts.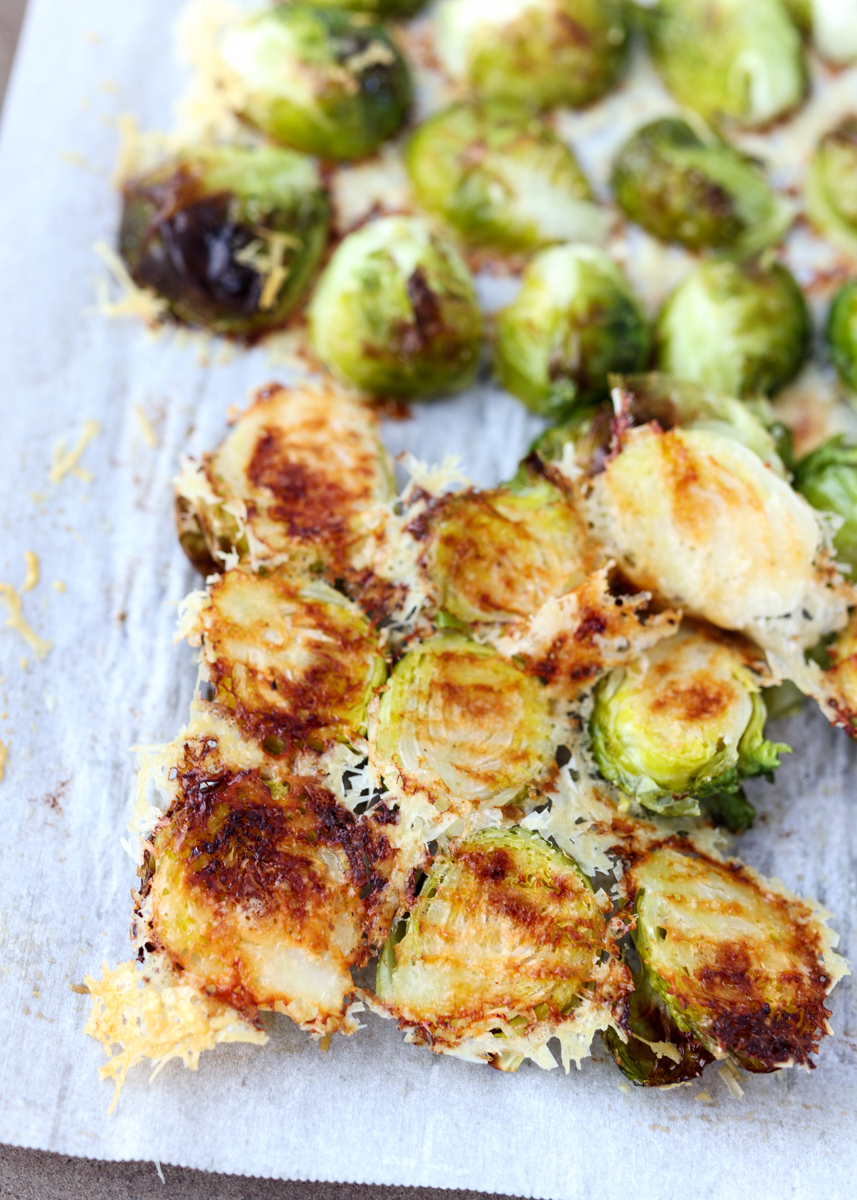 I'm not sure where the idea for this quick side dish came from since I found "grate Parmesan on baking sheet before roasting Brussels" as a note in my phone. It could have been something I was watching on TV or something I saw in a magazine, but either way I'm so glad I finally listened to my phone note. I never liked Brussels sprouts growing up, but that's because I had only ever had them steamed whole. Please promise to never, ever serve your kids steamed whole Brussels sprouts! Especially when you can make these tender, crispy and cheesy roasted Brussels sprouts in twenty minutes.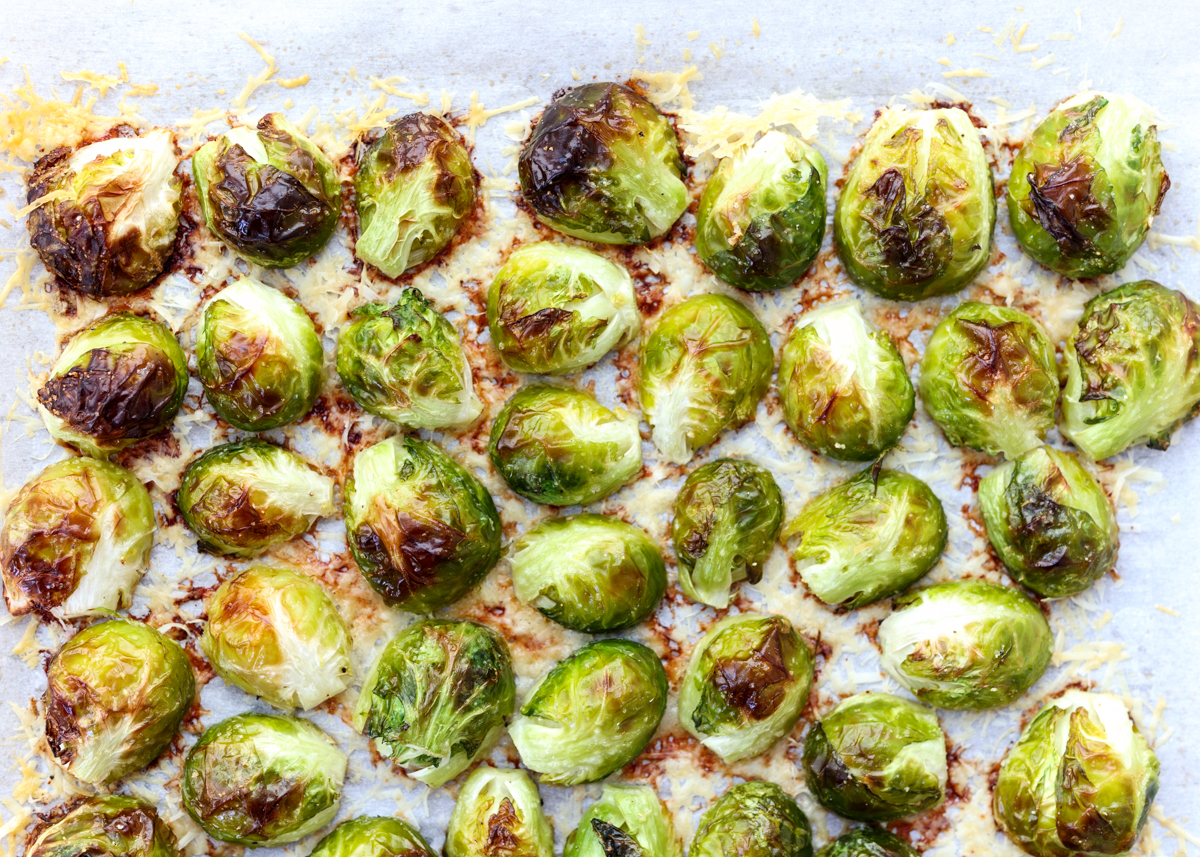 If you're looking for more Brussels sprouts recipes I've also posted these citrus Orange Glazed Brussels Sprouts and the decadent Roasted Brussels Sprouts with Pomegranate Molasses and Vanilla Pecan Butter. It's impossible to pick a favorite because they all are so different and I promise none of them will scare your children away from Brussels sprouts for life. Are you a Brussels sprouts fan? What's your favorite way to eat them?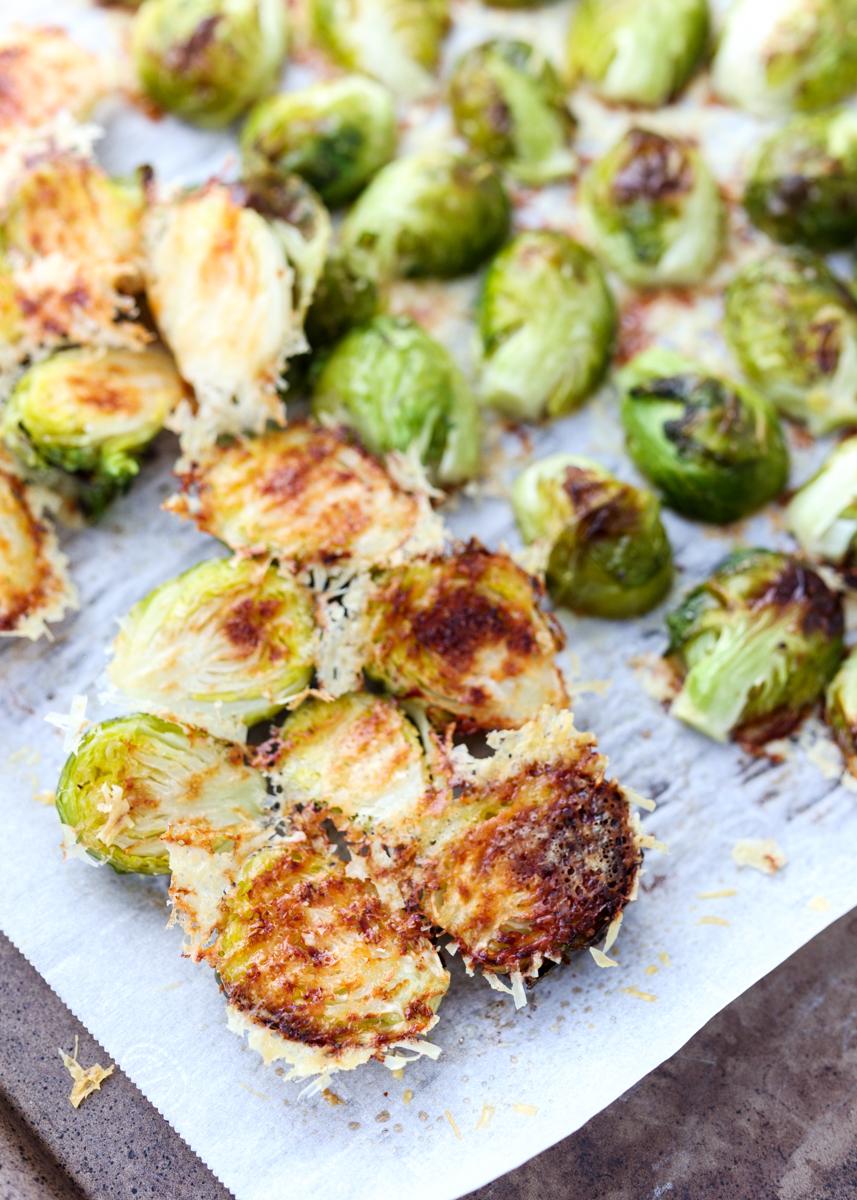 Parmesan Crusted Brussels Sprouts
Ingredients
Cooking spray
½ cup fresh grated Parmesan
1 pound Brussels sprouts, trimmed, dark leaves removed and cut in half
1 tablespoon olive oil
½ teaspoon garlic powder
¼ teaspoon ground black pepper
⅛ teaspoon salt
Directions
Preheat oven to 400 degrees F.
Line a quarter sheet sheet with parchment paper. Lightly spray with cooking spray then sprinkle the Parmesan cheese over top.
Toss the Brussels sprouts with the olive oil in a mixing bowl to coat then toss with the garlic powder, pepper and salt. Place the Brussels sprouts cut side down on the Parmesan cheese. Bake for 18-20 minutes, or until the Brussels and tender and crispy.