Parmesan Crusted Brussels Sprouts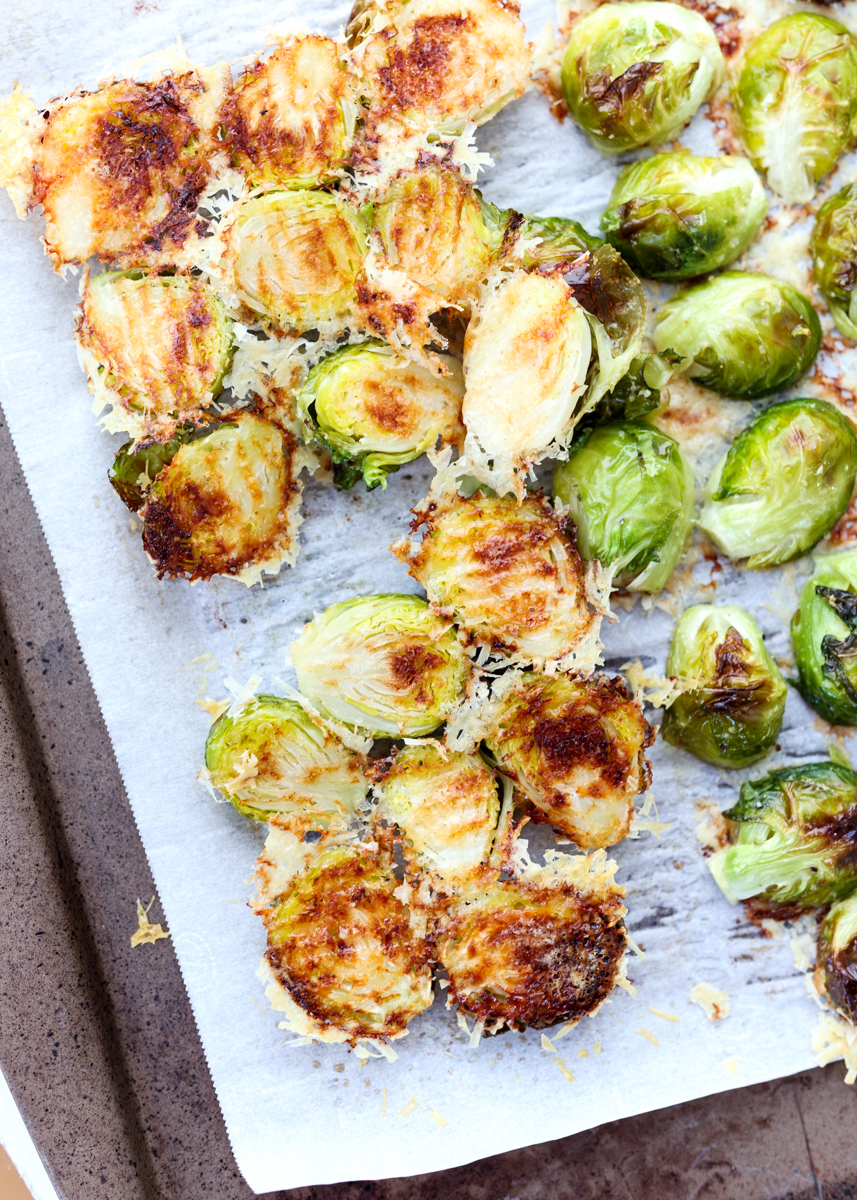 Cooking spray
½ cup fresh grated Parmesan
1 pound Brussels sprouts, trimmed, dark leaves removed and cut in half
1 tablespoon olive oil
½ teaspoon garlic powder
¼ teaspoon ground black pepper
⅛ teaspoon salt
Preheat oven to 400 degrees F.
Line a quarter sheet sheet with parchment paper. Lightly spray with cooking spray then sprinkle the Parmesan cheese over top.
Toss the Brussels sprouts with the olive oil in a mixing bowl to coat then toss with the garlic powder, pepper and salt. Place the Brussels sprouts cut side down on the Parmesan cheese. Bake for 18-20 minutes, or until the Brussels and tender and crispy.
Recipe by
Lemon & Mocha
at http://www.lemonandmocha.com/2019/03/06/parmesan-crusted-brussels-sprouts/