Grilled Asparagus with Chimichurri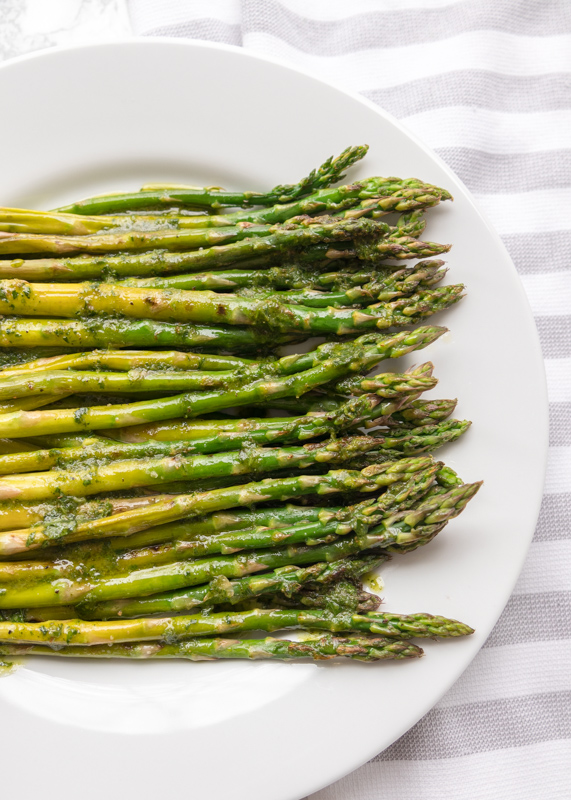 These are the grilled asparagus from the Grilled Steak with Creamy Gorgonzola Sauce dish, but they have been kicked up a notch. The chimichurri sauce is olive oil, parsley, garlic, lime juice, oregano, salt and pepper pureed together in a blender. Super simple and nicely concentrated with fresh flavors.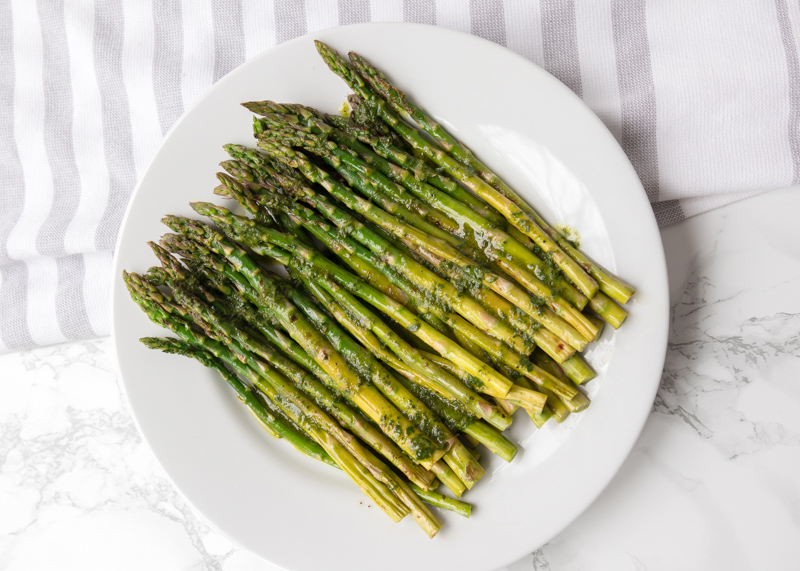 It's also delicious over grilled steaks and breakfast tacos, but today we are drizzling it over grilled asparagus. Maybe even doing a little dunking and swiping action, too, because it's so good you will want every last drop.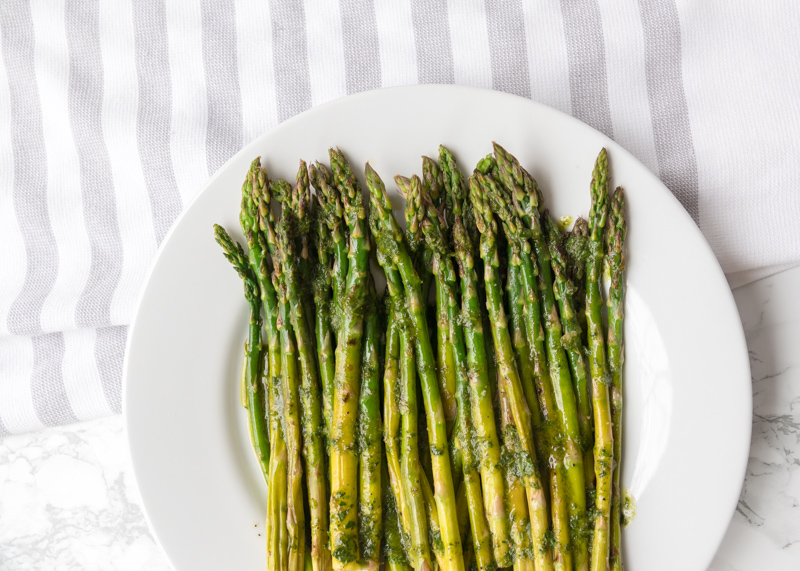 Matt and I love asparagus so I'm always brainstorming for ideas to jazz it up while still keeping it healthy and quick to make.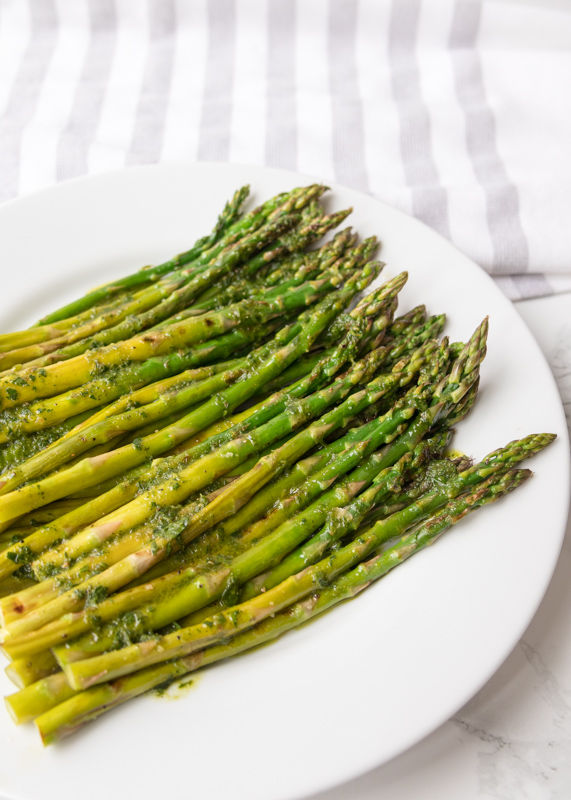 I highly recommend making all three dishes from this week together – the Hawaiian BBQ Slow Cooker Pulled Pork, the Asian Pineapple Slaw, and this Grilled Asparagus with Chimichurri. When the Hawaiian sauce mixes with the slaw and the chimichurri it is the definition of complete magic! Enjoy and happy Friday!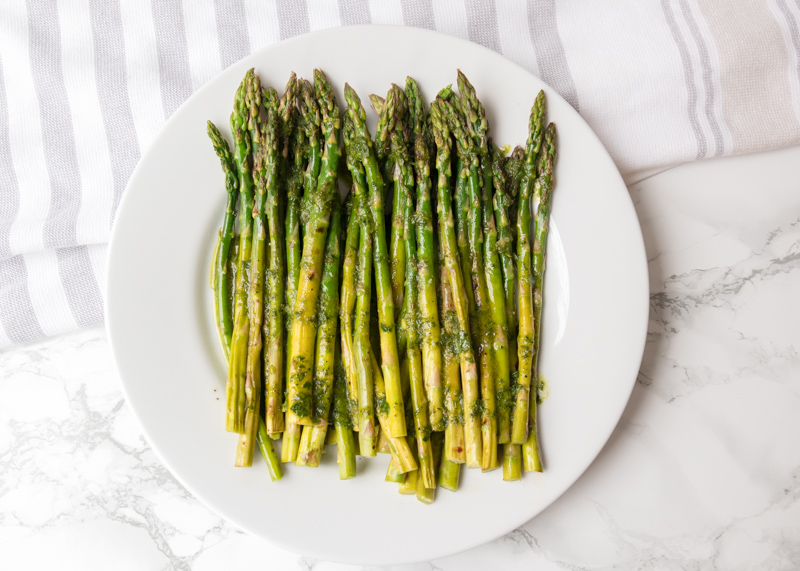 Grilled Asparagus with Chimichurri
Ingredients
for the chimichurri
¼ cup olive oil
2 tablespoons packed fresh parsley leaves
1 clove garlic
1 tablespoon lime juice
½ teaspoon dried oregano
⅛ teaspoon salt
Pinch of ground black pepper
for the asparagus
1 pound asparagus
1 tablespoon olive oil
Salt and pepper
Directions
for the chimichurri
Combine all the ingredients except the asparagus in a blender. Blend until smooth, about 1 minute. Set aside.
for the grilled asparagus
Remove and discard the woody ends of the asparagus. If you lightly bend the asparagus stalk it will snap at a natural spot where the thick stem ends. Drizzle the asparagus with the olive oil then toss to coat. Season with the salt and pepper. I usually do about 5-6 grinds each of our salt and pepper grinders (they are small).
Heat your grill or grill pan so it's at medium-high heat. Grill the asparagus for 5 minutes, tossing/turning once while grilling. If your asparagus stalks are very thin you may only need 3 minutes, if the stalks are thick you may need longer than the 5 minutes. If you are using a grill not a grill pan I would suggest using a grill grid or basket so the asparagus doesn't slip through the grill grates and adding about 5 minutes of grilling time. Top with the chimichurri.