Caramelized Onion & Apple Dip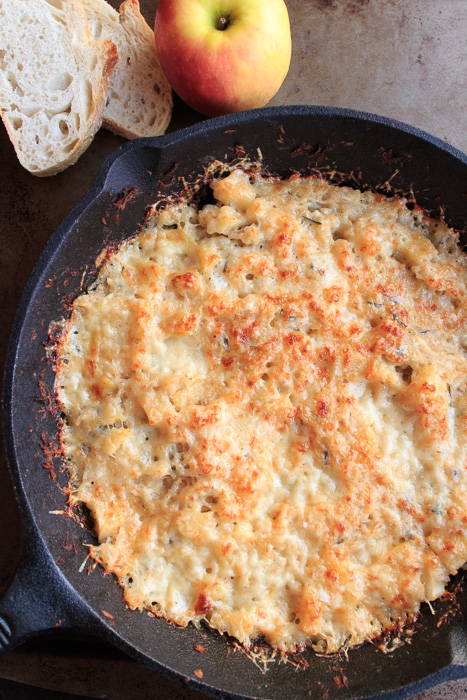 To celebrate fall I am doing a series of four posts featuring a quintessential fall ingredient: apples! Every year Matt and I go apple picking with his parents at an orchard near their house. For us, this annual ritual signifies the official transition out of summer. In typical New England fashion, some years it is still sunny shorts-weather while other years we have three different layers on trying to stay warm. But what is always the same is the overwhelming fresh smell of apples.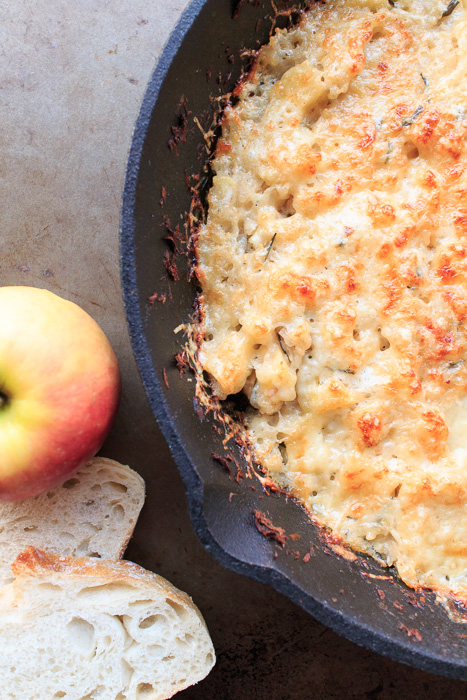 Although we haven't had a chance to go yet this year between other people's weddings and our own exciting planning, I wanted to provide some inspired recipes for all you fall apple-pickers out there. Whether you're an apple-picker, seasonal farmers' market shopper or price-savvy grocery store buyer, this caramelized onion and apple dip is a mouthwatering start to the season's freshest produce.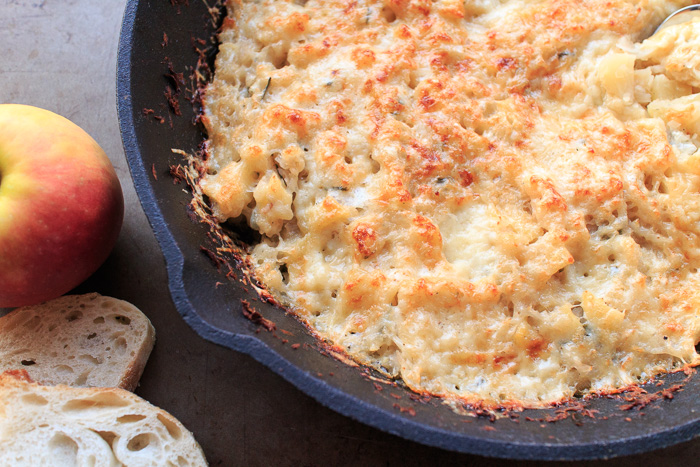 Caramelizing onions mellows their taste while breaking down the natural sugars leading to a browned and slightly sweetened result. True onion caramelization takes around 35-40 minutes, however I used a semi-caramelized quick version in this recipe. The end result is just as delicious.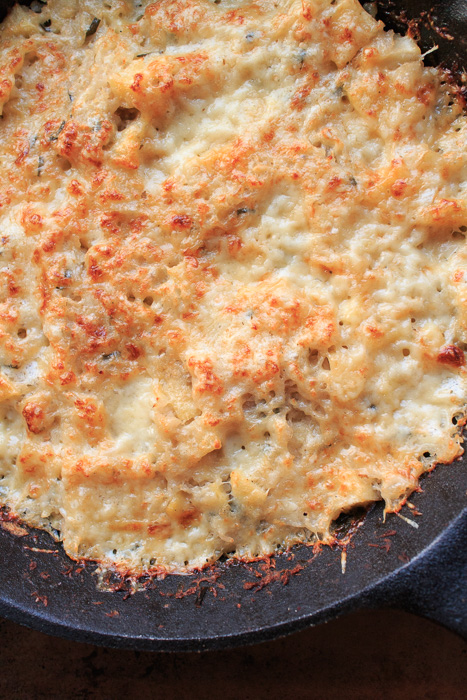 The onions are combined with tart Pink Lady apples, creamy herb cheese, salty shredded Parmesan and Gruyere before baked until bubbly. This hot dip is addictive on warm baguette slices, salty pretzel chips or grilled pork chops.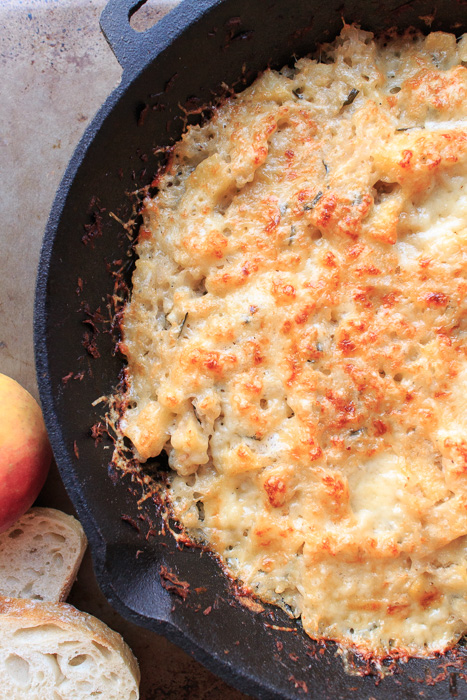 Caramelized Onion & Apple Dip
Ingredients
2 tablespoons unsalted butter
3 medium sweet onions, diced small
2 tablespoons minced fresh chives
2 sweet-tart apples, such as Pink Lady, peeled and diced
2 ounces soft herb cheese, such as Boursin or herb goat cheese
1 cup shredded Gruyere
1 cup shredded Parmesan
Salt and pepper
Directions
Preheat oven to 375 degrees F.
Place a cast-iron skillet over medium heat. Melt the butter in the skillet then add the onions and chives. Cook, stirring occasionally, until the onions are softened and have started to brown about 10-15 minutes.
Add the apples. Continue to cook, stirring occasionally, for 20 minutes.
Stir in the soft herb cheese then season with salt and pepper to taste.
Evenly sprinkle the shredded cheeses over top then bake in the oven for 20 minutes, or until cheeses are bubbly and browned. Remove from the oven and let sit 5 minutes before eating.
Recipe slightly adapted from October 2014 Issue 107 of Cuisine at Home.