Browned Butter Peaches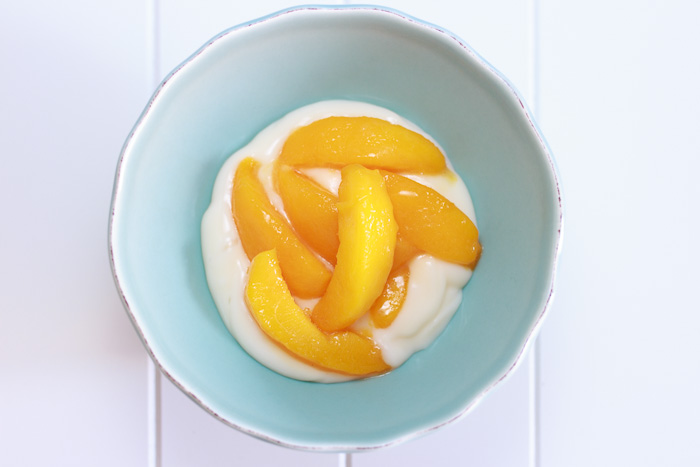 I eat Greek yogurt almost every day for breakfast, but sometimes on the weekends when I have a little more time I like to spice up my yogurt. Unfortunately since I discovered I'm allergic to oats I've had to forgo granola, which leaves me mostly with fruit toppings. Blueberries, strawberries and blackberries are all tasty options, but a few months ago I decided to be adventurous.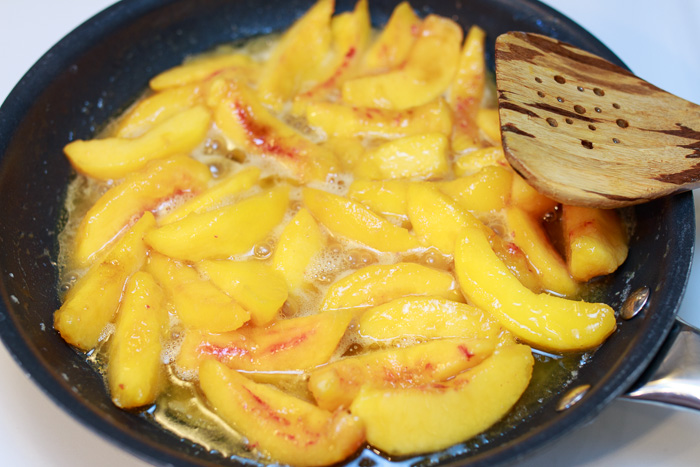 Peaches are one of those recently discovered foods of mine. This probably isn't shocking if you have read my earlier posts on Lemon & Mocha. I grew up eating nectarines, but peaches and plums alluded me until several years ago. Same old story: I had never thought to try it, but then someone gave me a piece. It was delicious and I couldn't believe I had gone all these years without it in my food repertoire, etc. etc. etc.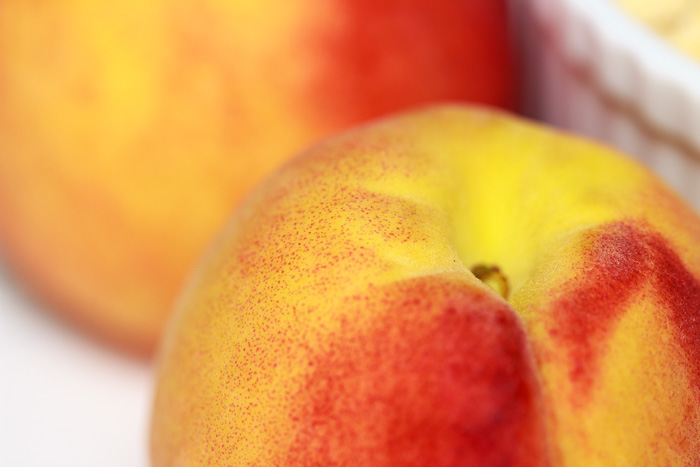 Now that peaches are part of my life I am continuously looking to make up for lost time by cooking with peaches in as many ways as possible. Grilled? Delightful. In a salad? Yes please. With chicken? No thank you, but at least I tried it. In a cake? Scrumptious. One variation I hadn't tried was dessert peaches by themselves. This quickly led to browned butter peaches. I had seen it on menus before and since I am very familiar with browning butter from my Perfect Chocolate Chip Cookies I thought I would give it a shot.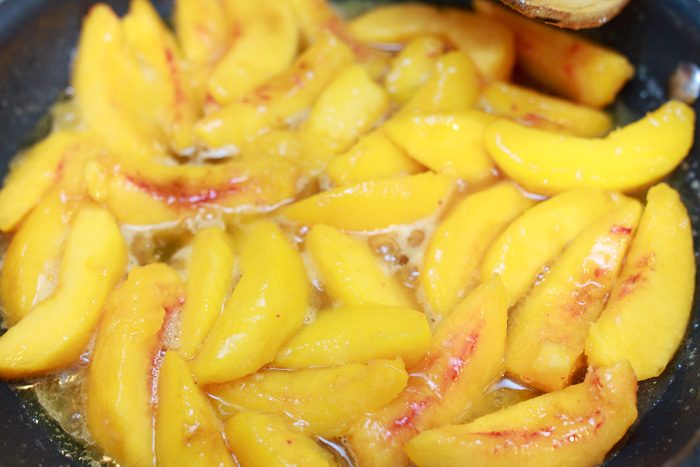 I browned some butter by swirling it in a skillet over low heat until it was golden and smelled nutty. I then added some slices of cut and peeled peaches and let them cook in the browned butter until soft. I took one bite and instantly knew this was the most delicious version of peaches I've ever had. I quickly spooned some over vanilla yogurt and for a second time that morning I knew that this was the most delicious way to eat peaches I've ever had. Eat these browned butter peaches by themselves, over yogurt, angel food cake, ice cream, french toast, raspberry cobbler, oatmeal, whipped cream, pancakes…
Browned Butter Peaches
Ingredients
5 tablespoons unsalted butter
2 tablespoons brown sugar
4 large peaches, pitted, peeled and sliced
Directions
Melt the butter over medium heat in a medium skillet. Swirl the butter until golden brown and aromatic, about 5 minutes.
Add the brown sugar and stir until combined.
Add the peach slices and cook until soft, about 8-10 minutes. Make sure to turn stir and flip the peaches over.
Notes
If serving over yogurt let cool until slightly, about 15 minutes.