Perfect Chocolate Chip Cookies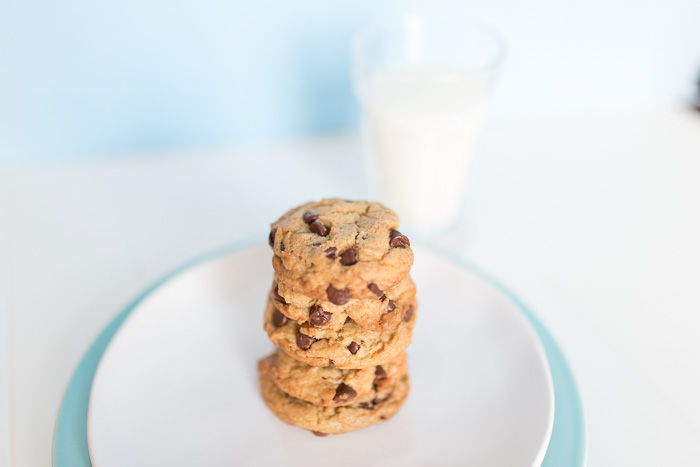 I would be surprised if there is anyone who doesn't have some sort of special memory related to chocolate chip cookies. They are just one of those foods that tend to remind you of home and comfort. My memory has to do with my grandma, as most of my food memories do. She was known throughout my family and friend group as having delicious chocolate chip cookies, so much in fact that they were dubbed "Babu Cookies." (Side note: we call my grandma Babu, which is short for Babushka, or grandmother in Russian).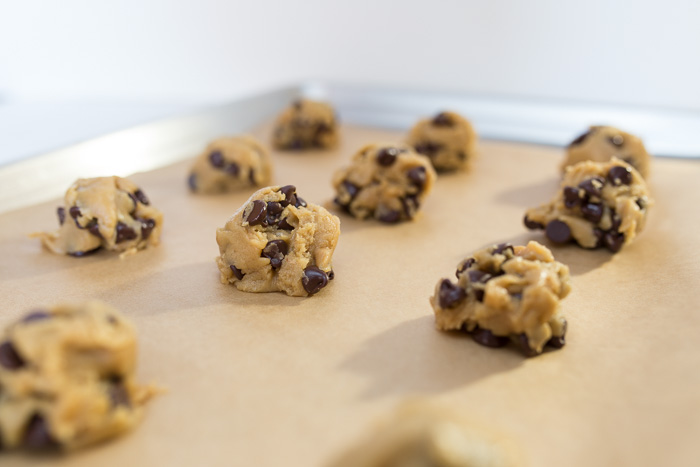 The best part was that there was always a batch of them somewhere in the house. Whether they were stocked in the freezer or a fresh batch was sitting warm and gooey on the cooling racks in the kitchen, Babu made sure we never were lacking chocolate chip cookies.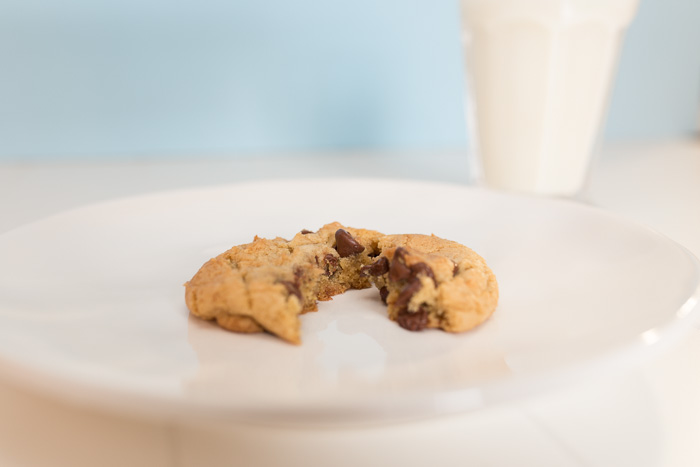 I have not been able to perfect the Babu cookie as I remember it, slightly cakey and chewy, and part of that is probably because the memories associated with some foods can tend to elevate them in your mind. So instead, I have taken a cue from Cook's Illustrated, the know-it-all of baking science, and now make my own delicious chocolate chip cookies.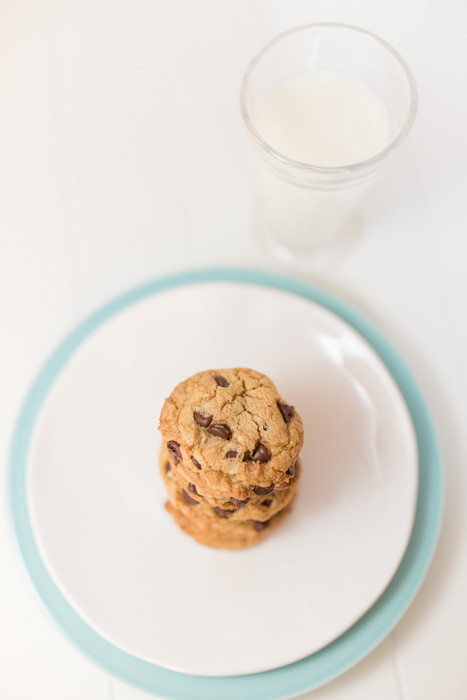 The inclusion of browning the butter and using mostly dark brown sugar gives the cookie a rich flavor, while the addition of an extra egg yolk lends to its chewy texture. Ghiradelli semi-sweet chocolate chips are a must and bring this cookie to a straight-up heavenly status.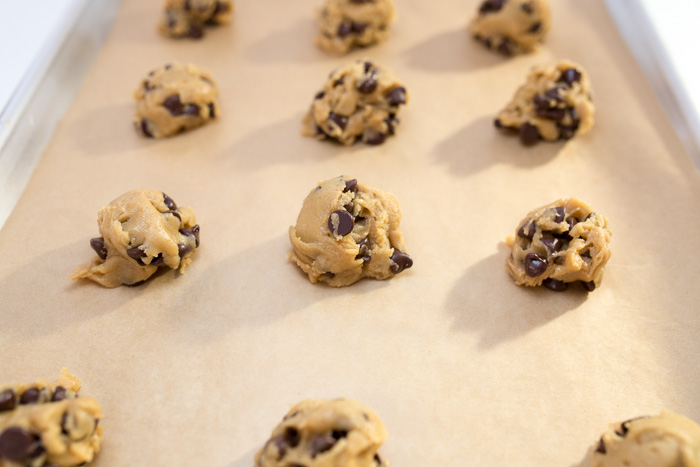 I could eat the entire batch of these cookies, but Matt would never let me get away with not sharing. Even though it takes an enormous amount of willpower to not devour them as soon as they're out of the oven, my favorite way to eat them is cold out of the fridge. So make these perfect chocolate chip cookies and make some food memories. Or at least make your tastebuds extremely happy.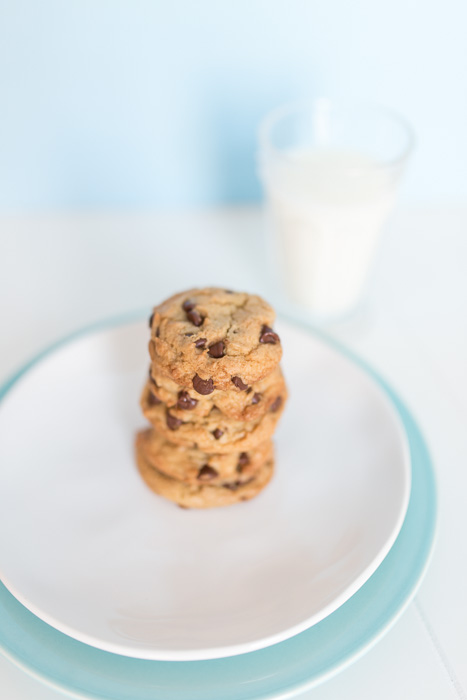 Perfect Chocolate Chip Cookies
Ingredients
1¾ cups all-purpose flour
½ teaspoon baking soda
14 tablespoons unsalted butter
½ cup sugar
¾ cup dark brown sugar
1 teaspoon salt
2 teaspoons vanilla extract
1 large egg
1 large egg yolk
2 cups semi-sweet Ghiradelli chocolate chips
Directions
Preheat oven to 375 degrees F.
Line 2 large baking sheets with parchment paper and set aside.
In a medium bowl whisk together the flour and baking soda, then set aside.
In a small skillet over medium-high heat melt 10 tablespoons of the butter. Keep cooking, making sure to continuously swirl the pan, until the butter is golden brown in color, about 3 minutes. Remove from the heat and pour the browned butter into a large heatproof bowl. Stir in the remaining 4 tablespoons of butter until melted.
Add the sugar, brown, salt and vanilla to the large bowl with the butter. Whisk until incorporated. Add the egg and egg yolk and whisk until smooth. Let the mixture sit for 2 minutes then whisk for 30 seconds. Repeat 2 more times to make the mixture thick and shiny. Stir in the flour mixture until just combined. Do not over mix. Stir in the chocolate chips. The dough will be thick at this point so mixing in the chips will be a little hard, but do the best you can without over mixing.
Use a medium cookie scoop to arrange dough balls, about 3 tablespoons each, 2 inches apart on the prepared baking sheets.
Bake the cookies one tray at a time on the middle rack for 10-14 minutes, turning the baking sheet halfway through the cooking time. Cookies are done when they are golden brown, puffy and the edges have just started to set, but the centers are soft. Once removed from the oven let cook on the baking sheet for 1 minute, then carefully remove to a cooling rack.
Recipe from May & June 2009 issue of

Cook's Illustrated
.