Vanilla Bean Ice Cream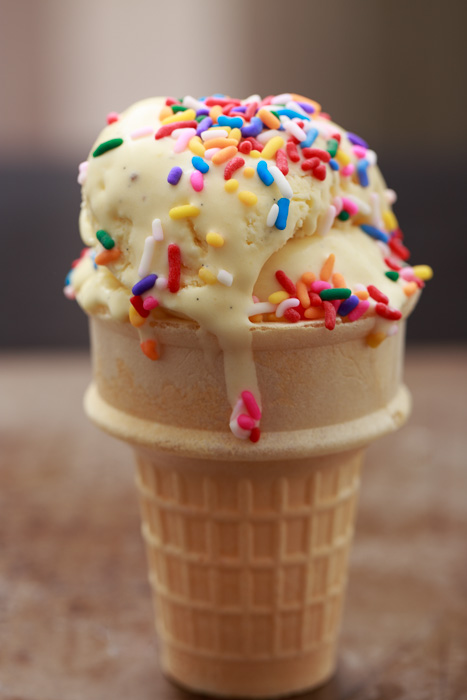 What I love about today's post is that upon reading the title everyone in my family will immediately know who this recipe is celebrating. My grandma does not like many foods, but she certainly loves her vanilla ice cream. Of course she would not prefer how it's pictured here; sprinkles and toppings are a huge no-no. But if she were in my apartment this quart of ice cream would be gone in two, three days tops. You may think I'm kidding, but I am not.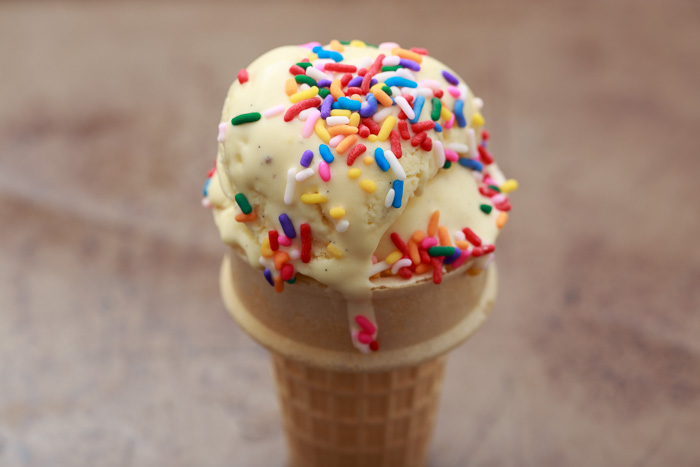 In continuing my Mother's Day celebration I'm posting this vanilla ice cream to wish my grandma a happy Mother's Day. My grandma lived with us for eight years so I was lucky enough to develop an extra special relationship with her. If your best friend is someone who you can share anything with, who supports you no matter what, who never judges you, who loves you with all their heart, and who can make you laugh so hard you spit milk out your nose, then my grandma was, and still is, my best friend.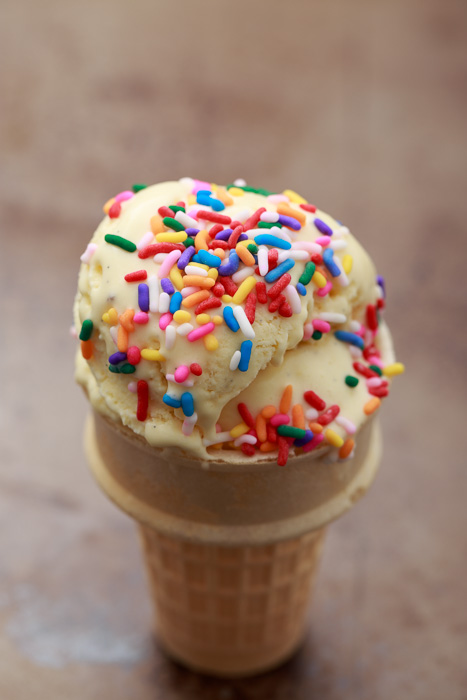 Although we now swap stories over the phone rather than during weekly shopping trips since she is many miles away, I am so fortunate to have such a compassionate and strong person be such a large part of my life. So forget a "dear little bit" and treat yourself to a whole quart of vanilla ice cream this Mother's Day!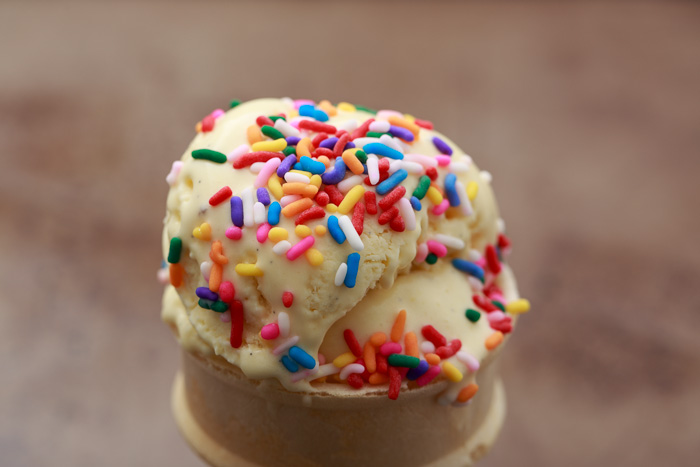 Vanilla Bean Ice Cream
Ingredients
1 cup whole milk
¾ cup sugar
2 cups heavy cream, divided
Pinch of salt
1 vanilla bean, split in half lengthwise
6 large egg yolks
¾ teaspoon vanilla extract
Directions
In a medium saucepan over medium-low heat, warm the sugar, milk, 1 cup of the cream and salt. Once warm, scrape the seeds from the vanilla bean into the saucepan and add the scraped bean as well. Cover the saucepan, remove from the heat and steep for 30 minutes at room temperature.
Place the remaining cup of cream into a large bowl. Set a mesh strainer on top of the bowl then set set aside.
In a medium bowl whisk the egg yolks then slowly pour the steeped milk mixture into the egg yolks, whisking constantly, to temper the eggs. Pour the milk and egg mixture back into the saucepan. Constantly stir the mixture over medium heat with a heatproof spatula making sure to scrape the bottom and not let any clumps form. Continue stirring until the mixture is thick enough to coat the spatula.
Remove the mixture from the heat and pour it through the mesh strainer into the large bowl with the heavy cream. Stir until combined then mix in the vanilla extract. Add the vanilla bean as well.
Insert the bowl into an ice bath and continue stirring until cool.
Chill the mixture in the fridge. Once cold, remove the vanilla bean then the custard into your ice cream maker following the manufacturer's directions.
Recipe from

The Perfect Scoop
.