Roasted Shrimp Cocktail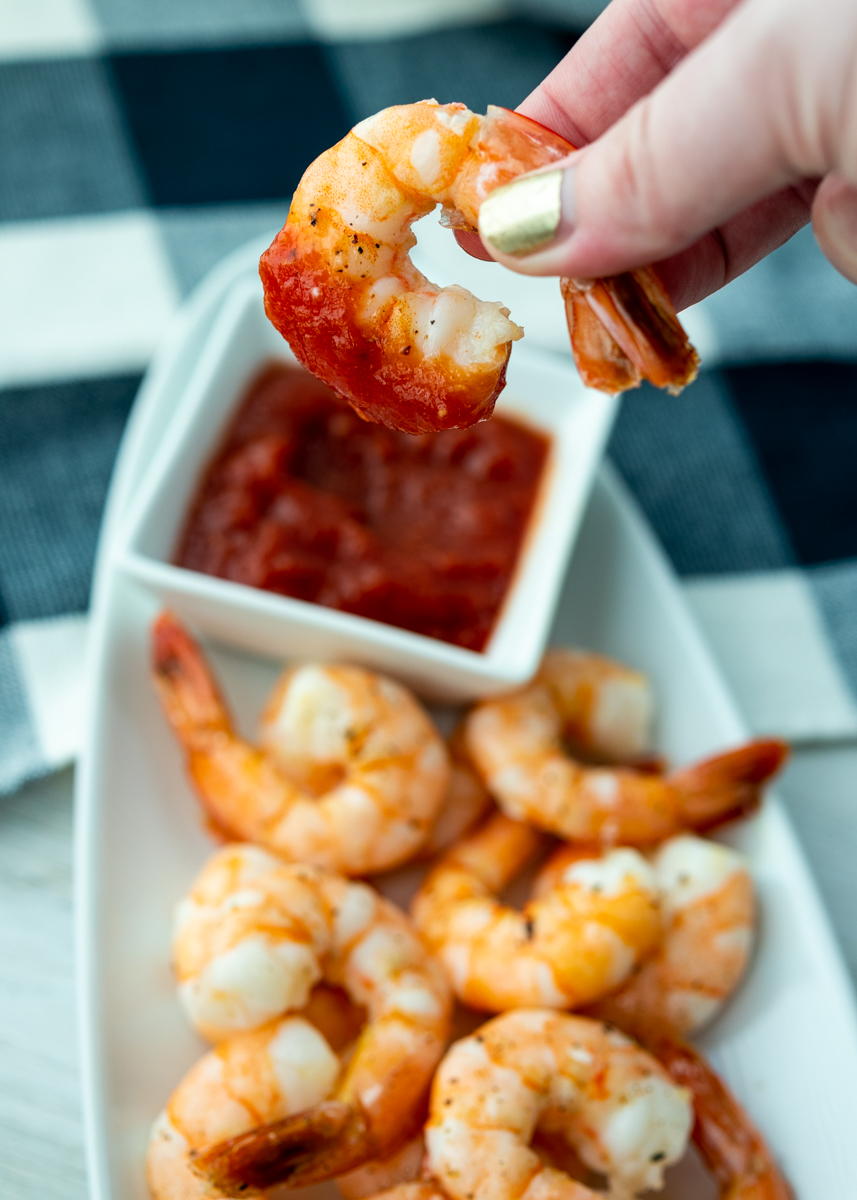 Hi, friends! For those of you that celebrate, I hope you had a wonderful Christmas! I wanted to pop on here real quick to share one final recipe before the end of the year. This simple Roasted Shrimp Cocktail recipe is the perfect party appetizer so I'm sharing it just in time for those of you that have New Year's celebration plans. For those of you that won't be cooking party appetizers, this is still a great one to have in your back pocket.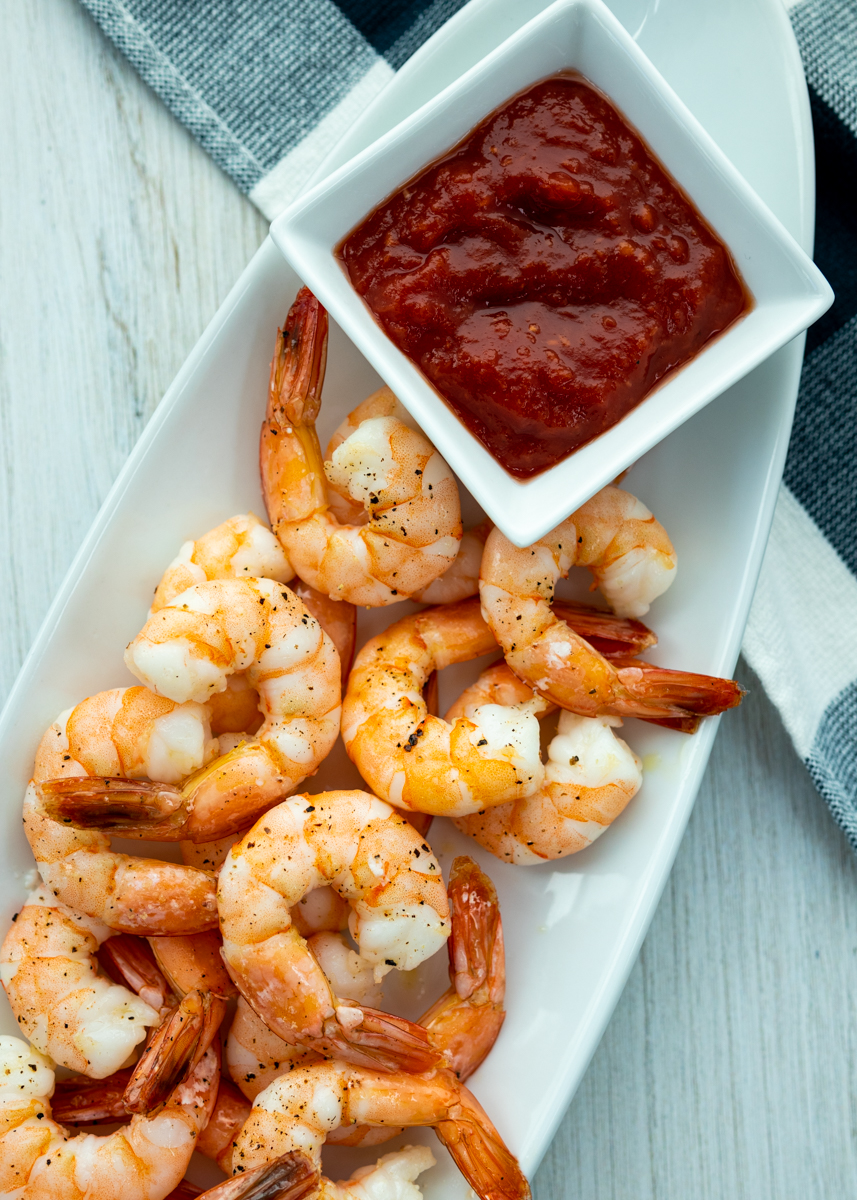 It's also so delicious that sometimes I just make it for Matt and I for dinner along with a salad! This recipe is simply shrimp cocktail kicked up a notch. Roasting tends to bring out extra flavor and as Ina Garten lets us know in her Back to Basics cookbook, shrimp are no exception.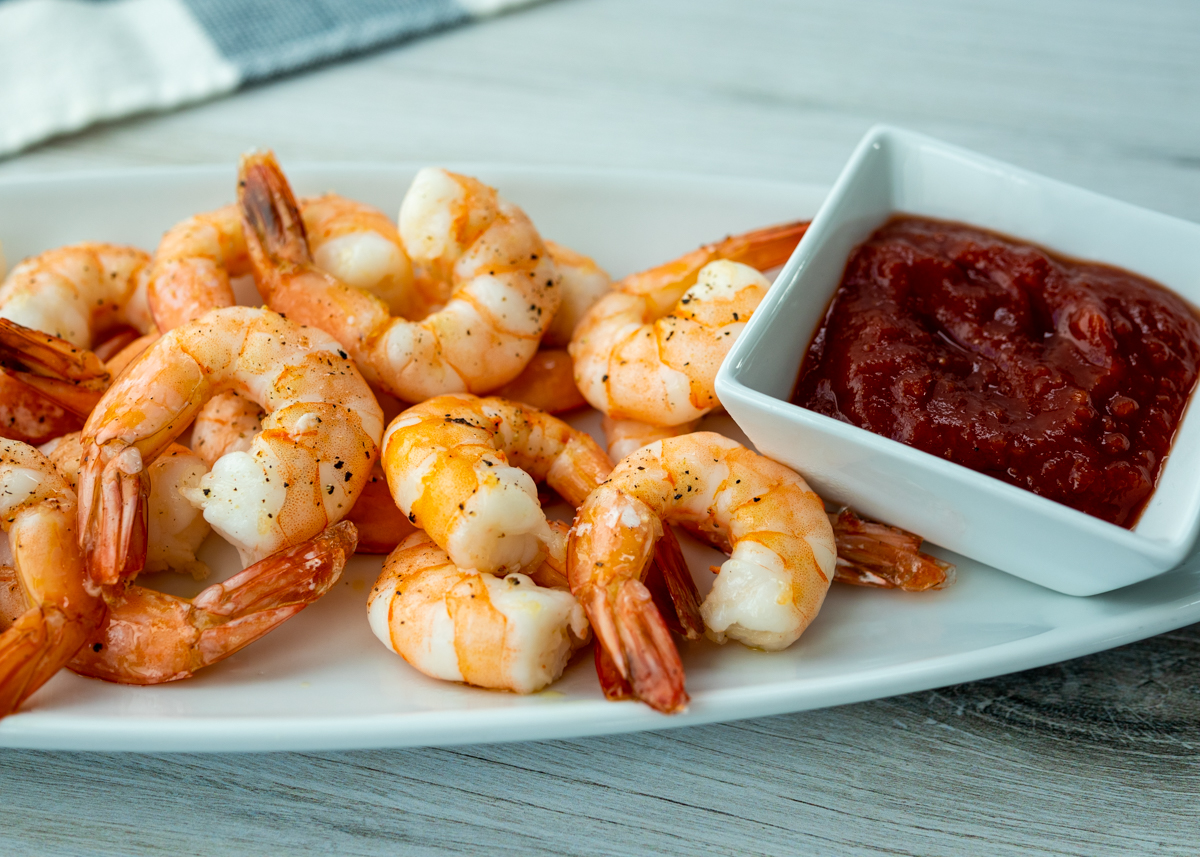 The shrimp get briefly roasted with some olive oil, salt and pepper before being left to cool and served with cocktail sauce. That's it! It sounds so simple (because it is), but I promise you everyone will be raving over this easy appetizer.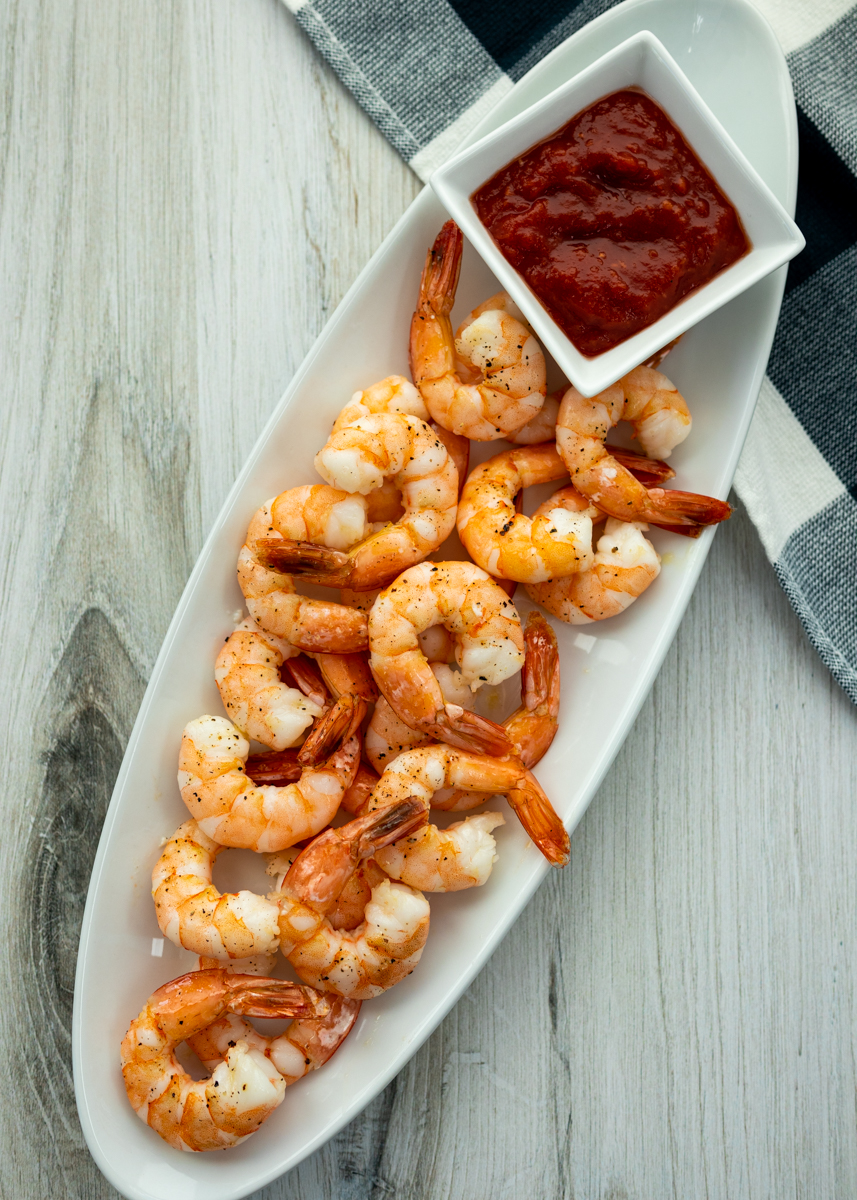 Diane has been making this Roasted Shrimp Cocktail for years; it's a staple at all our family gatherings and sunset watching cocktail hours when we visit my parents down in Florida. I've recently started incorporating it into my menus when we have family and friends over and I don't know why I didn't do it sooner because it seriously is the easiest and tastiest dish to put out.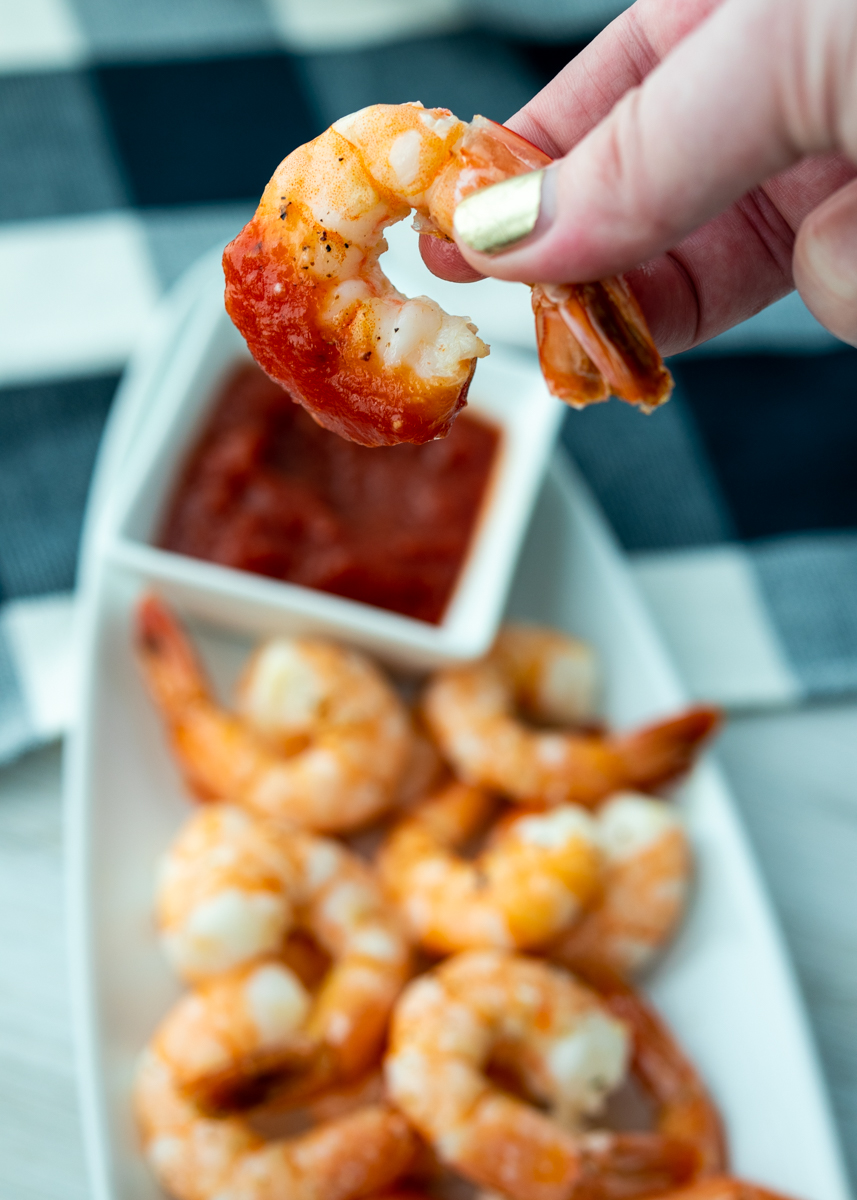 I hope you all enjoy this one! Have a great weekend!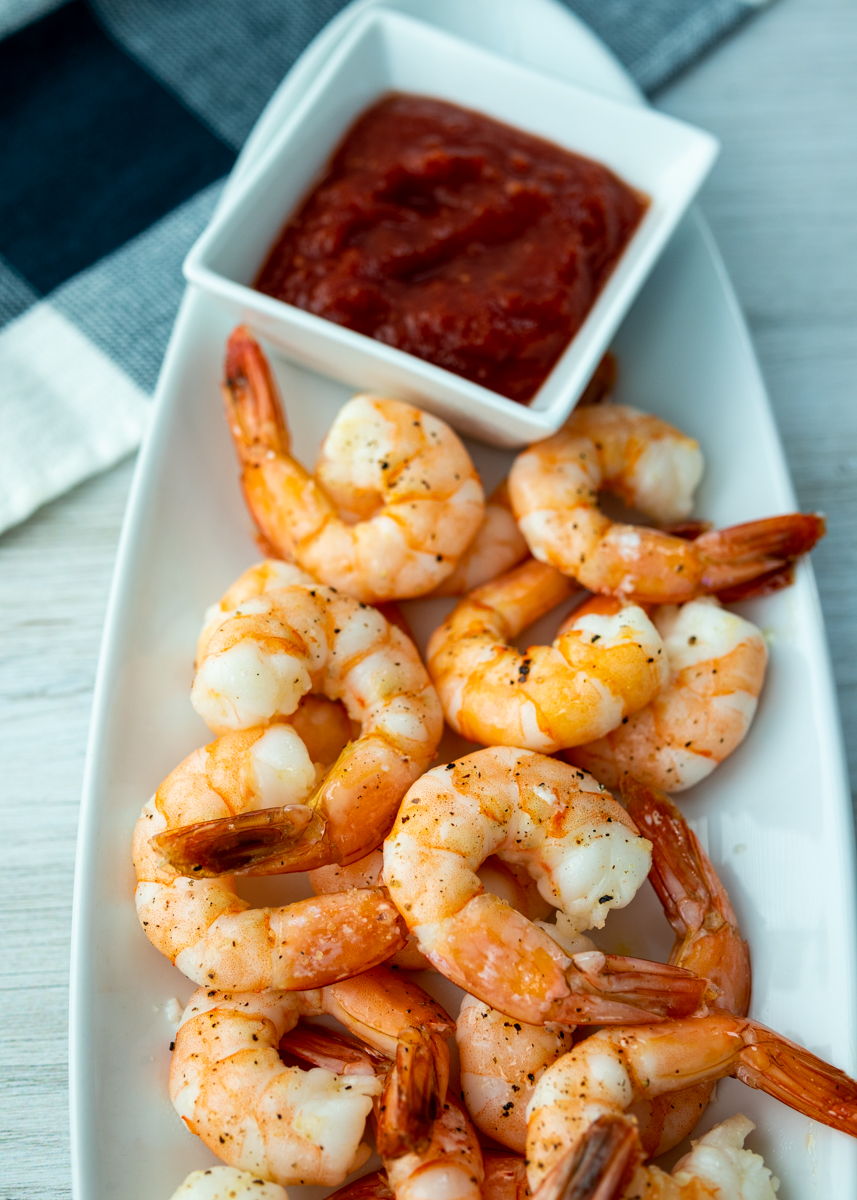 Roasted Shrimp Cocktail
Ingredients
2 pounds jumbo shrimp (raw, peeled and deveined with tails on)
1 tablespoon extra virgin olive oil
½ teaspoon salt
½ teaspoon fresh ground black pepper
Cocktail sauce, for serving
Directions
Preheat oven to 400 degrees F.
Place the shrimp on a sheet pan and toss with the olive oil. Season with the salt and pepper and spread them out so they're in a single layer. Roast the shrimp for 8-10 minutes. They should have just turned pink and firm and be cooked through. Set aside to cool.
Serve at room temperature with the cocktail sauce. If you cooked them earlier in the day and had them in the fridge, let sit out for 10 minutes before serving.
Recipe from

Barefoot Contessa Back to Basics

.
Some of the links above are affiliate links, which means I may receive a small commission for my referral. This does not affect the retail cost of the item. Thank you for supporting Lemon & Mocha!