Roasted Shrimp Cocktail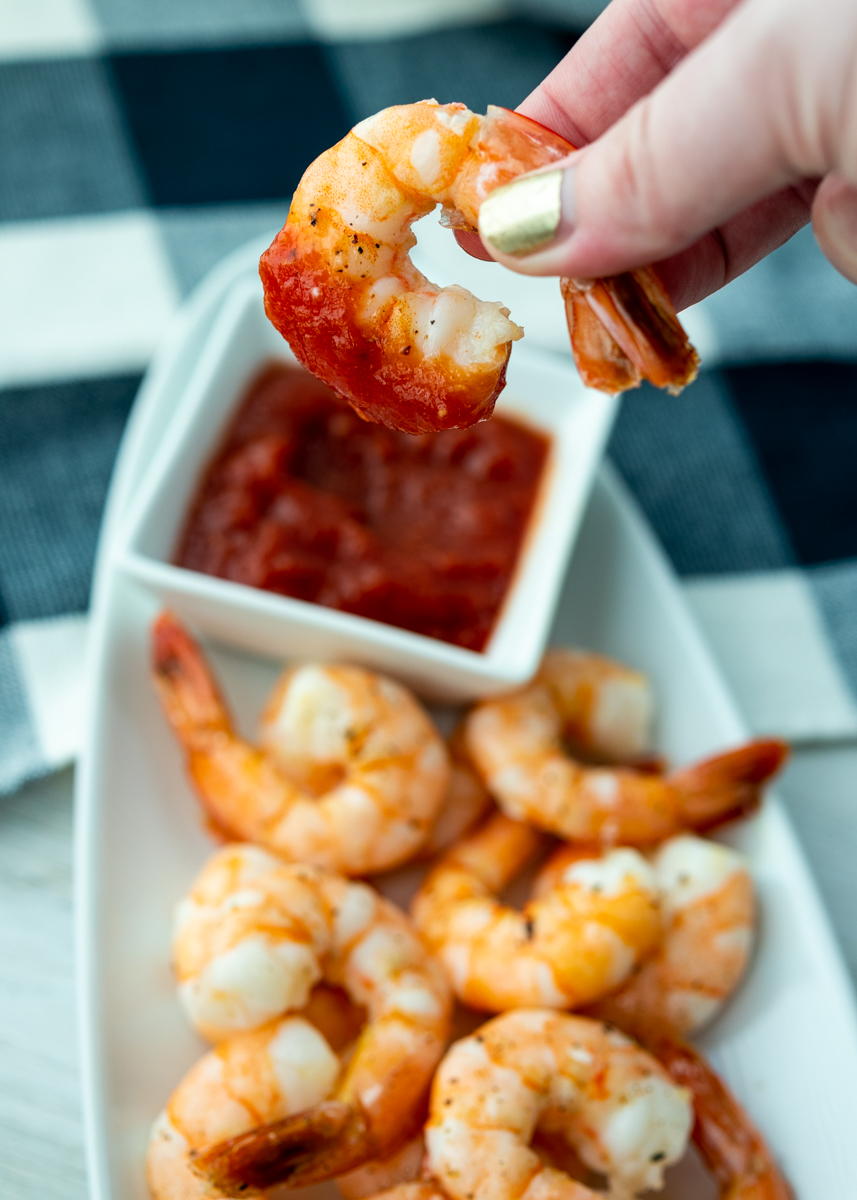 2 pounds jumbo shrimp (raw, peeled and deveined with tails on)
1 tablespoon extra virgin olive oil
½ teaspoon salt
½ teaspoon fresh ground black pepper
Cocktail sauce, for serving
Preheat oven to 400 degrees F.
Place the shrimp on a sheet pan and toss with the olive oil. Season with the salt and pepper and spread them out so they're in a single layer. Roast the shrimp for 8-10 minutes. They should have just turned pink and firm and be cooked through. Set aside to cool.
Serve at room temperature with the cocktail sauce. If you cooked them earlier in the day and had them in the fridge, let sit out for 10 minutes before serving.