Tomatillo Guacamole
Tomatillo Guacamole is about to become your latest summer obsession. This is a recipe I pulled from my Food Network Magazine binder archives and next to the recipe they wrote, "I always make a double batch because we go through this so quickly!" They are not kidding around, this Tomatillo Guacamole is addictive.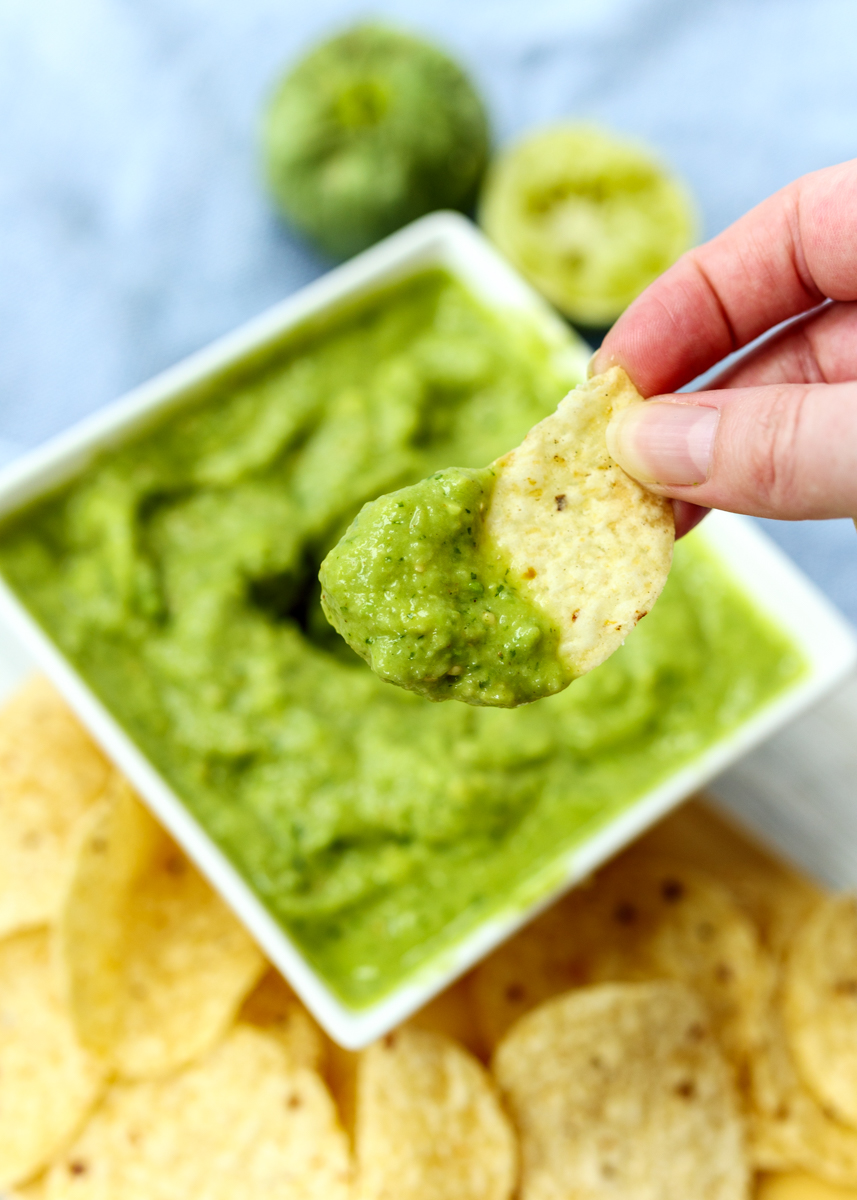 Right after I made it I could barely stop shoving it in my face long enough to get the photos. I also completely admit to rushing this photo set just so I could get back to the shoving-my-face action.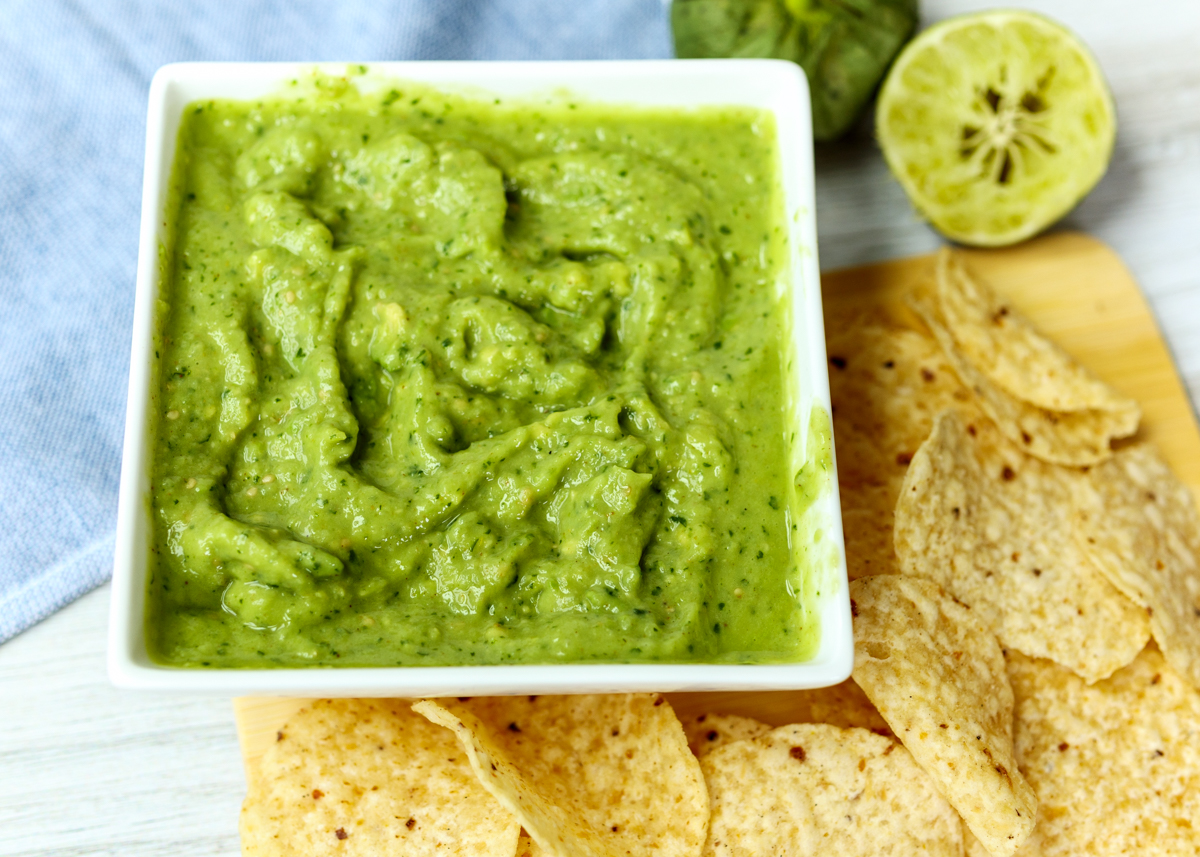 I determined that I am in love with the flavor of tomatillos because I couldn't get enough of this dip in the same way I pine for a roasted tomatillo salsa I made for Matt's birthday a couple years ago. Tomatillos may look like little green tomatoes wrapped in husks, but they are fruity, tart and loaded with fragrant flavor.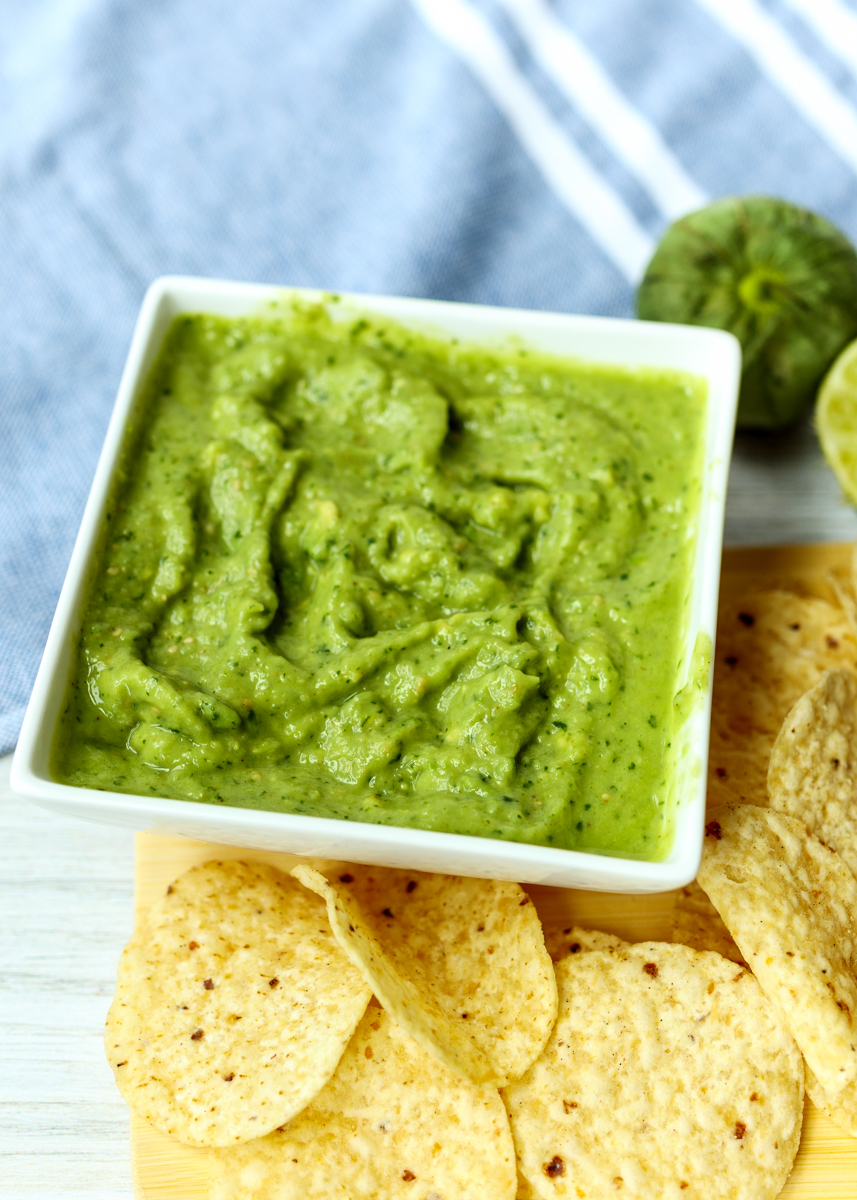 Like most guacamole recipes there is no cooking involved so you can have this in a bowl with chips on standby in under ten minutes. Tomatillos, avocado, onion, cilantro, lime juice, garlic, jalapeño, ground cumin and salt get pulsed together in a blender or food processor. If you are like me and not a fan of spice then remove the seeds and pith from the jalapeño. By removing the seeds and pith you get all the flavor with the heat. If you like spicy food just chuck it all in.
Even though the recipe is called a guacamole, to me the texture and taste is a cross between a guacamole and a salsa. If you prefer it thicker and chunkier like a guacamole then mash in another avocado at the end. You could always make it as is with an additional avocado or two at your disposal in case you decide you want that thicker guacamole consistency. I personally love the salsa-guacamole crossover because it is just the right balance of flavors while still being thick enough to scoop onto your tortilla chip of choice. Enjoy, friends!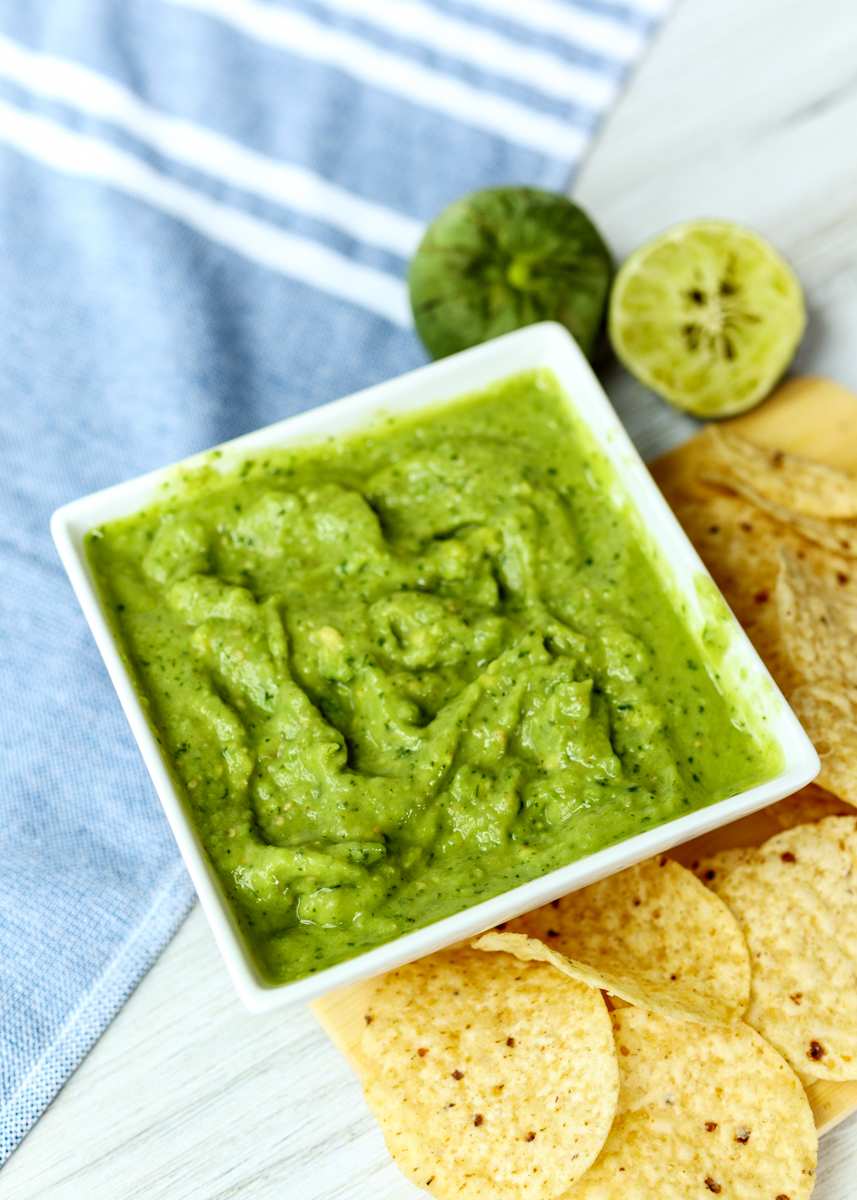 Tomatillo Guacamole
Ingredients
4 tomatillos, husked, rinsed and coarsely chopped
¾ cup fresh cilantro
2 ripe avocados, halved, pitted and peeled
½ onion, coarsely chopped
½ jalapeño pepper, see note
2 cloves garlic, peeled and halved
Juice of 1 lime
1 teaspoon ground cumin
1 teaspoon salt
Directions
Combine all the ingredients in a blender or food processor. Serve in a bowl with chips and veggies.
Notes
If you don't want it spicy, remove the seeds and pith. If you want it spicy, leave the seeds.
Some of the links above are affiliate links, which means I may receive a small commission for my referral if you purchase something. This does not affect the retail cost of the item. Thank you for supporting Lemon & Mocha!