Review of Café Fleuri's Chocolate Bar Brunch at the Langham, Boston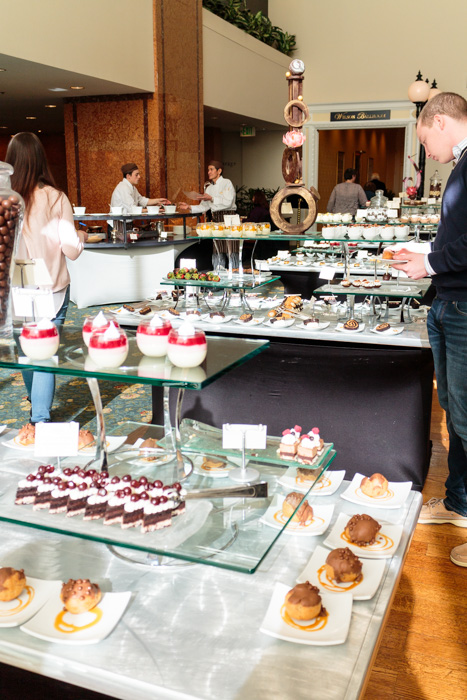 You are on the edge of your seat waving your hand so furiously to ask a question right now that you are almost falling out of your chair, so I will cut right to the chase and answer that question you all have at the tip of your tongue. Yes, this is a brunch where everything is chocolate. Milk chocolate, white chocolate, dark chocolate.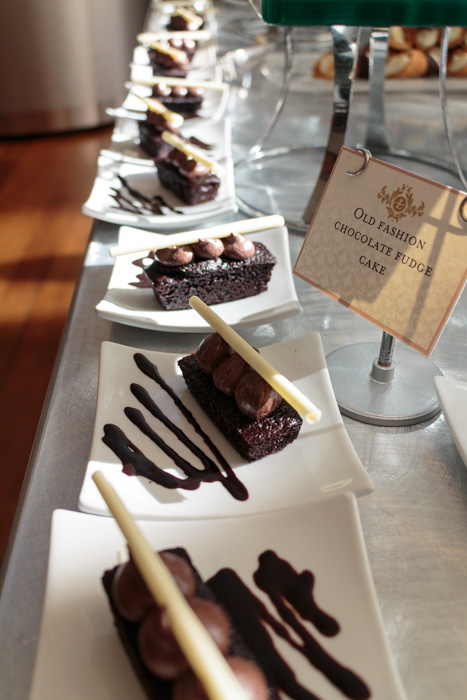 Chocolate cakes, chocolate mousses, chocolate ice cream. Prepared chocolate sweets and made-to-order chocolate treats.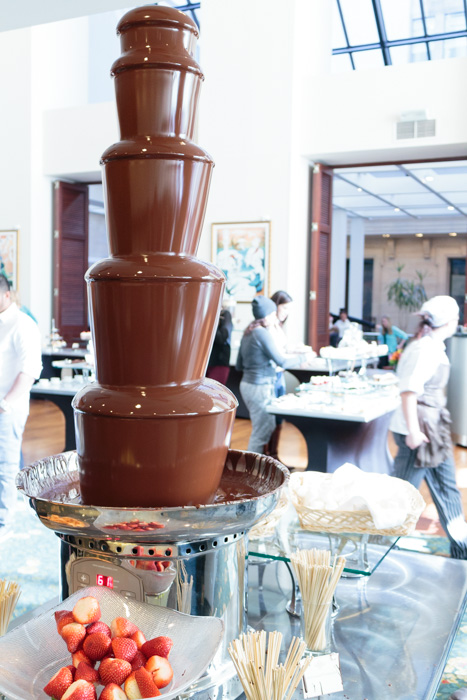 Oh, and a four foot tall heavenly tower continuously gushing molten chocolate. Also known as a chocolate fountain. This, my chocolate crazed friends, is Café Fleuri's Chocolate Bar brunch at the Langham Hotel, Boston. You walk into the swanky Langham Hotel in downtown Boston and head upstairs. There is a traditional brunch menu available, but all you can think about is the Chocolate Bar buffet brunch.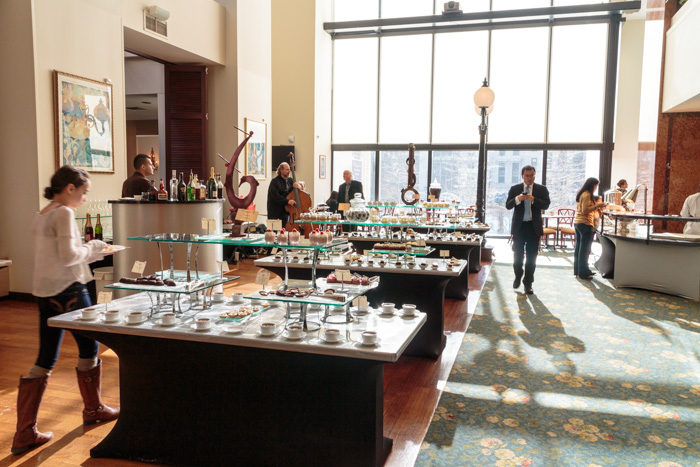 Yes, buffet. As in you can eat til you can't eat no more, and then some. The live jazz trio starts playing the song from Willy Wonka when the kids walk into the candy paradise and you ask your table mates to check your pulse to make sure you're still alive.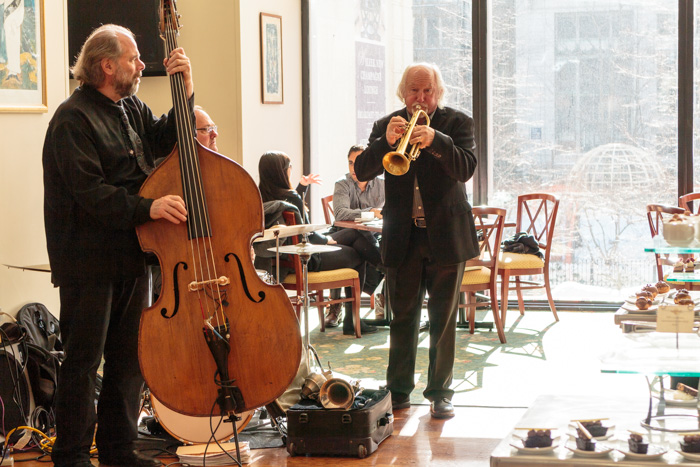 Without even feeling your feet moving, (maybe you're gliding?), you come upon a scene you're sure you dreamt about once, twice or a hundred times. Four large three-tiered tables are filled with individual chocolate-packed plated desserts.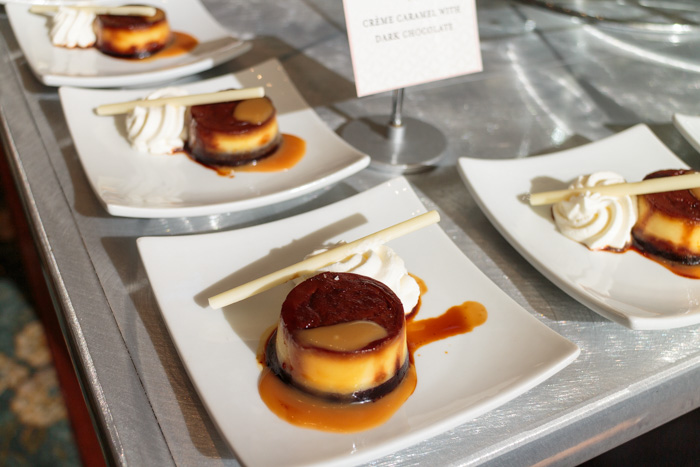 Every table has different treats and each one looks like a pastry chef spent several hours making it look spectacular. In the far corner you see a server scooping out ice cream and topping it with gooey hot fudge.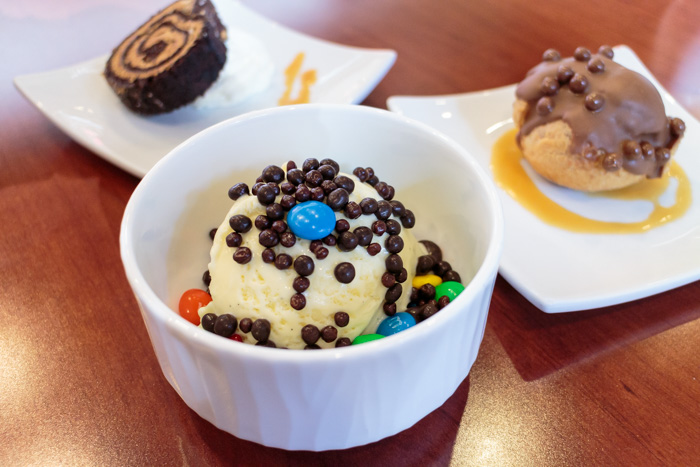 Another server works the made-to-order crepe station, expertly stuffing the thin pancakes with fresh fruit before smothering in crème anglaise and homemade whipped cream.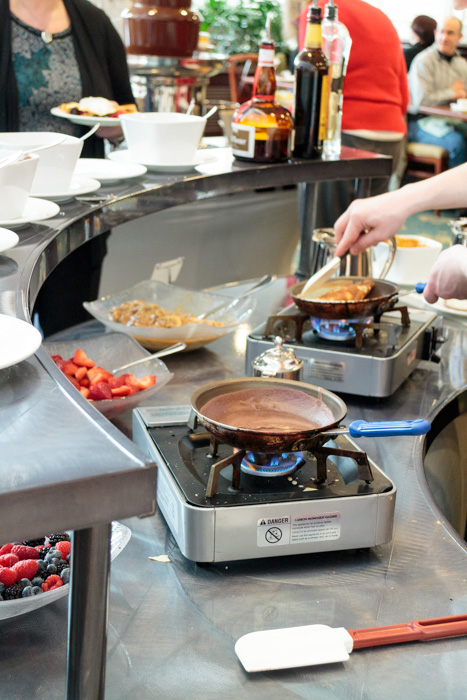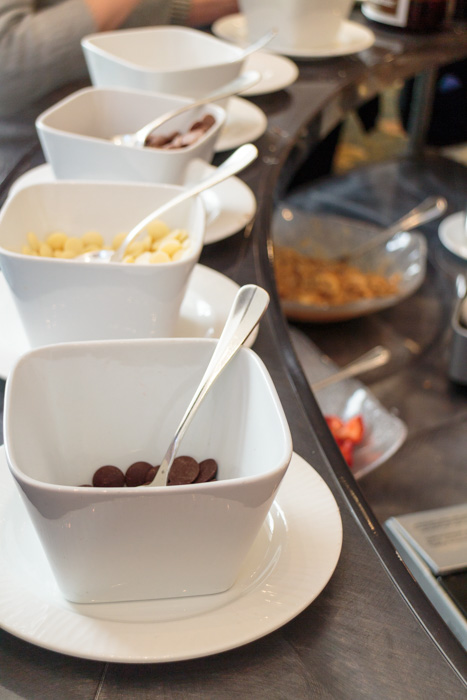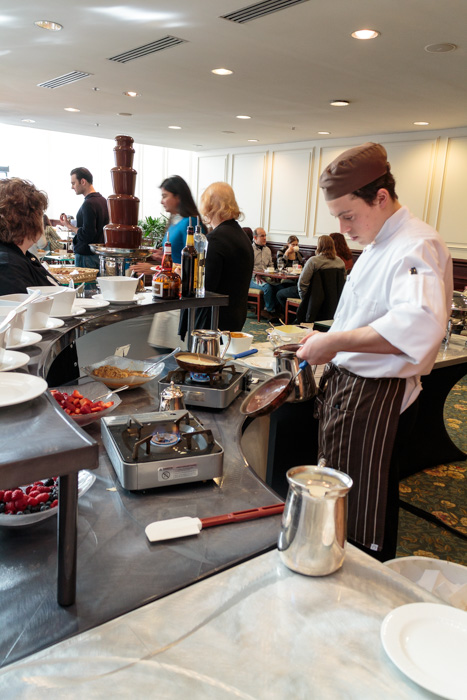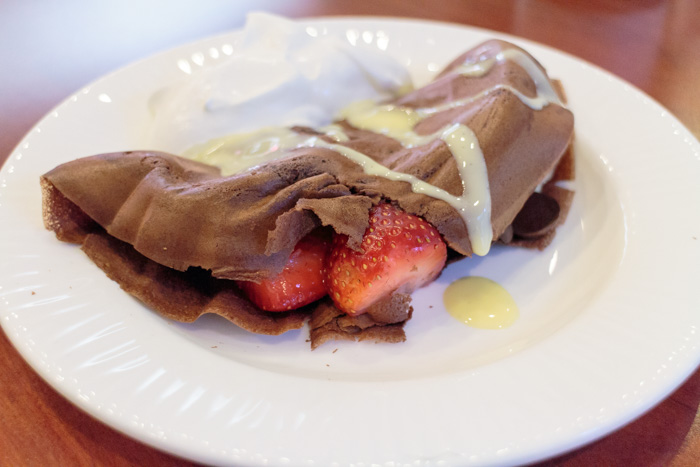 Something catches your eye and your turn to see a towering never-ending flow of chocolate that makes you weak in the knees.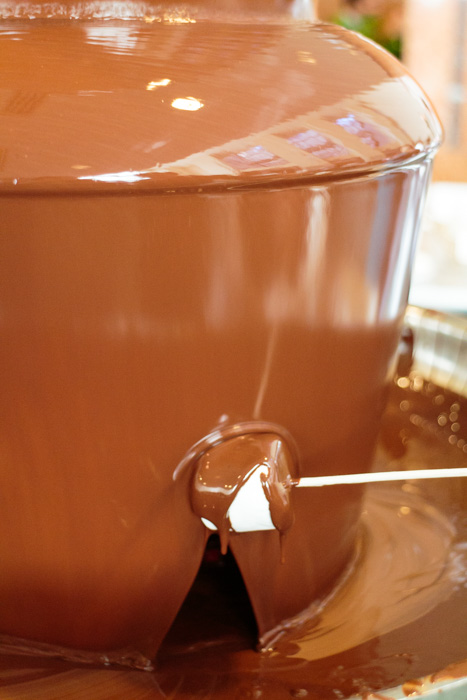 Matt and I ate at the Chocolate Bar this past weekend and as I'm sure you have already presumed, we thoroughly enjoyed it. We made sure we went in with a game plan of not getting more than one of any single item between the two of us and only having a few bites each so we could enjoy as many different chocolate desserts as possible.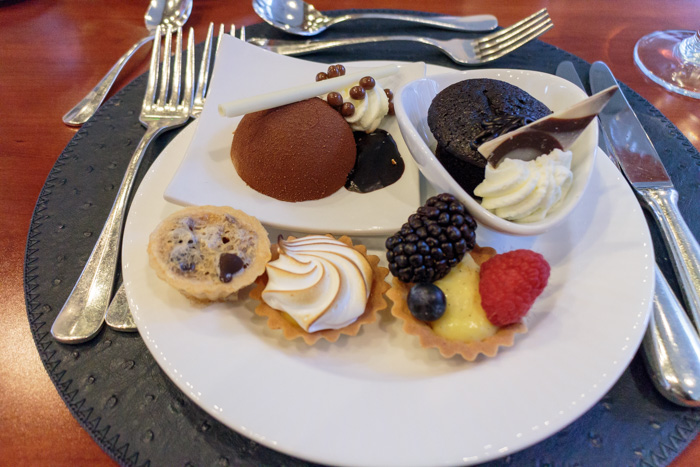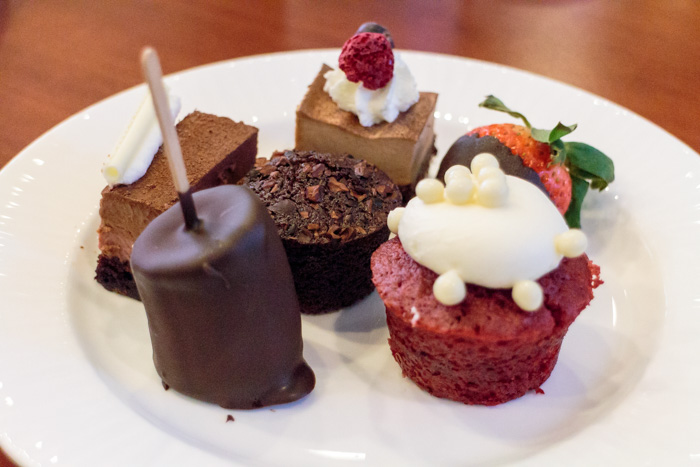 This worked out really well because most of the treats are small. Just when you think you've had too much chocolate, there's a huge bowl of popcorn and addictive salted homemade potato chips to balance out all the sweetness. The servers are continually re-stocking so there's never a shortage of treats.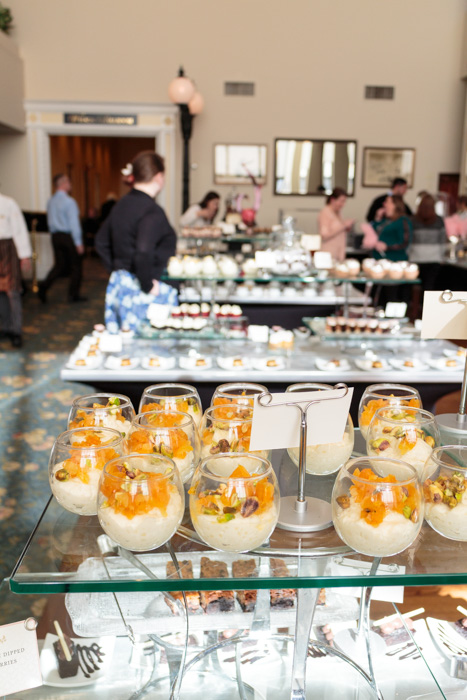 Was everything amazing? No, but between the large percentage of really great desserts and just the sheer volume of items offered we both felt it was completely worth going back. The cakes were where they seem to fall a little short, although I'm obsessed with my Perfect Chocolate Cupcakes so I might be a little extra critical. The standouts for me were the crepe station, the homemade pastries, the custards, the chocolate fountain and this salted caramel chocolate bombe.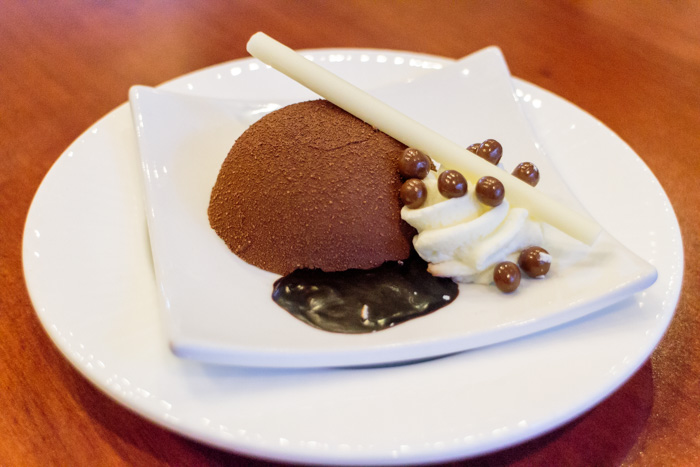 Oh, and those addictive potato chips. The atmosphere was classy without being stuffy, every employee was sincerely friendly and the live jazz music was a perfect touch. My recommendations would be to avoid being seated in the main room with the chocolate and band if you can as it is a little loud and to focus your stomach capacity on the desserts you really love. Seatings are 11 am to 1:30 pm on Saturdays only, from September through June.