Chocolate Covered Strawberry Frozen Yogurt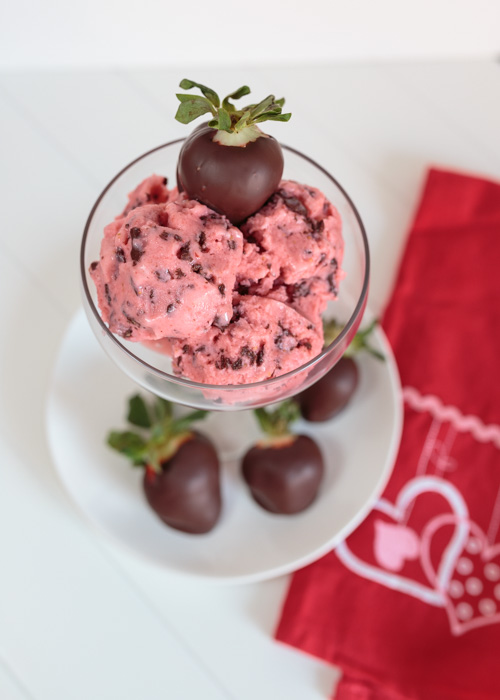 Happy Valentine's Day! I have a delicious sweet treat for you today. Chocolate covered strawberry frozen yogurt. Also known as strawberry frozen yogurt with stracciatella. This frozen dessert is bursting with strawberry flavor and since it's on Lemon & Mocha, it is of course also chocolatefied.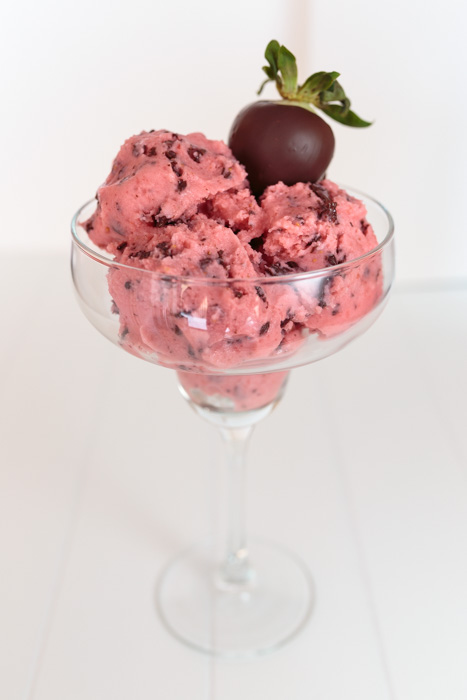 Valentine's Day weekend is always especially meaningful for Matt and I because our anniversary is on the 15th! Tomorrow will mark 7 years since we starting dating, woo-wee! I'm going to keep it short and simple today so my Valentine's Day present to you all sweet readers is this recipe and a bunch of drool-worthy photos. Enjoy!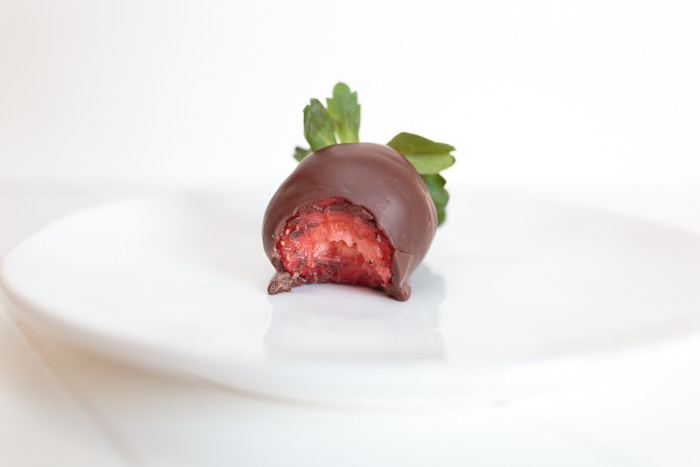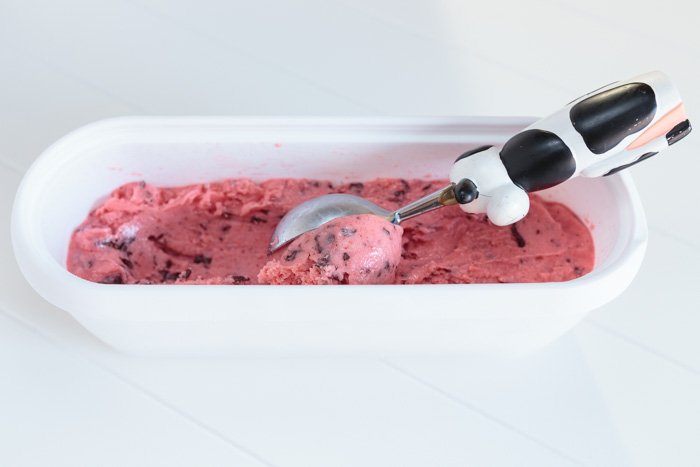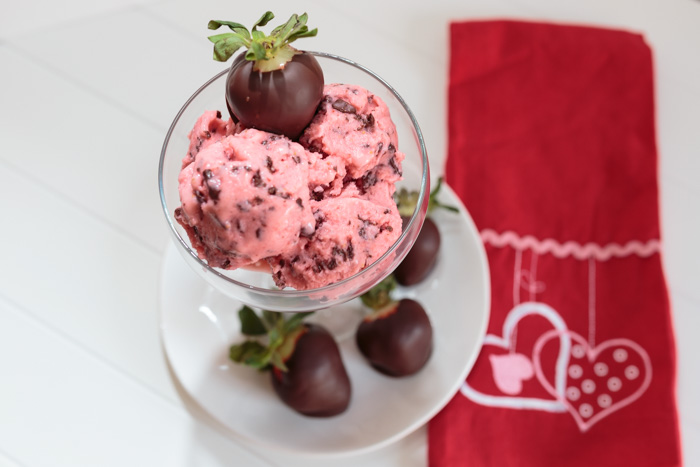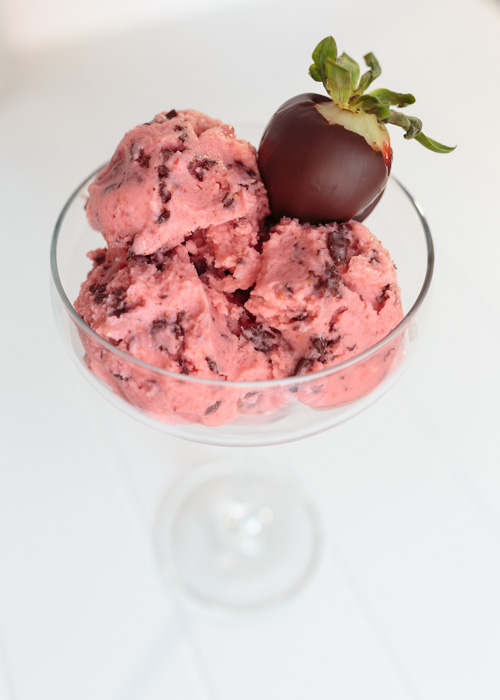 Chocolate Covered Strawberry Frozen Yogurt
Ingredients
1 pound fresh strawberries, rinsed and hulled
⅔ cup sugar
1 cup plain whole-milk yogurt
1 teaspoon lemon juice
5 ounces bittersweet chocolate, chopped
Chocolate covered strawberries, for garnish, optional
Directions
Slice the strawberries then toss in a medium bowl with the sugar. Stir until the sugar begins to dissolve then cover and let sit at room temperature for 1 hour. Stir occasionally.
Using a blender or food processor puree the entire contents of the strawberry bowl, the yogurt and the lemon juice. If you would like to get rid of any seeds push the mixture through a mesh strainer.
Refrigerate the mixture for 1 hour then pour into your ice cream maker according to the manufacturer's directions.
While the mixture is in the ice cream maker, melt the bittersweet chocolate over a double boiler and stir until it's smooth. Transfer the chocolate into a measuring cup with a pouring spout.
During the last couple minutes of churning in the ice cream maker pour the melted chocolate into the ice cream maker in a thin stream to create the stracciatella swirl.
Notes
Although this is a frozen yogurt, to me it had more of a sorbet texture. It is still delicious, but just wanted to give a heads up so you weren't surprised by the texture.
Frozen yogurt recipe from 

The Perfect Scoop

.