Cheesy Corn & Chorizo Dip with Green Chiles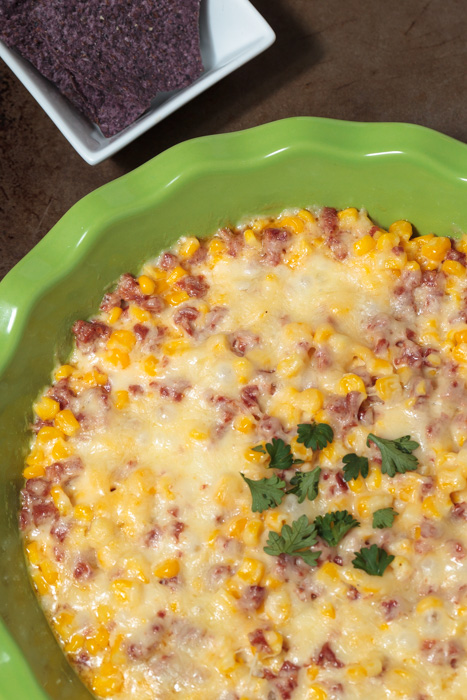 I love bringing desserts to parties, dinners and potlucks. I know I have a lot of outrageously tasty treats in my repertoire and are sure to have everyone swooning. But for some reason I always get a little panicky when someone asks me to bring an appetizer. There are so many different directions you can go in with an appetizer. Is it going to be hot? Cold? Cheesy? Meaty? Rich? Healthy? Crunchy? Creamy? Spicy? Does everyone like seafood? Are they averse to spinach? Doesn't someone not like goat cheese? Is it going to pair well with what's being served for dinner?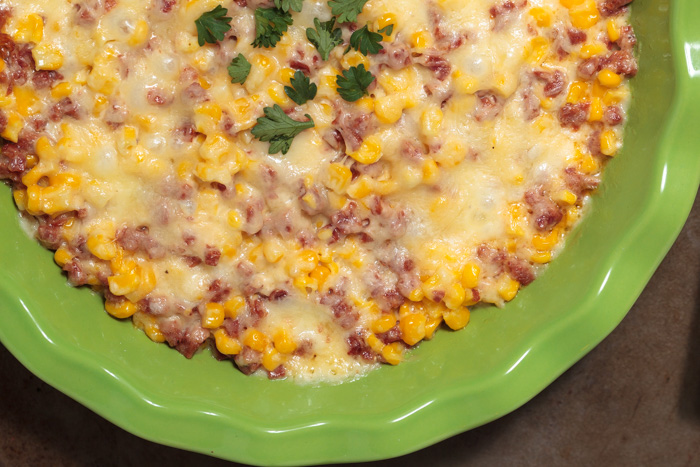 My mind runs on overdrive and I end up exhausted without being even a step closer to what I'm going to bring. Well, ladies and gentlemen, I have found the solution. Cheesy corn dip with chorizo and green chiles. It is an instant favorite and is just so stinking good I can't even stand it.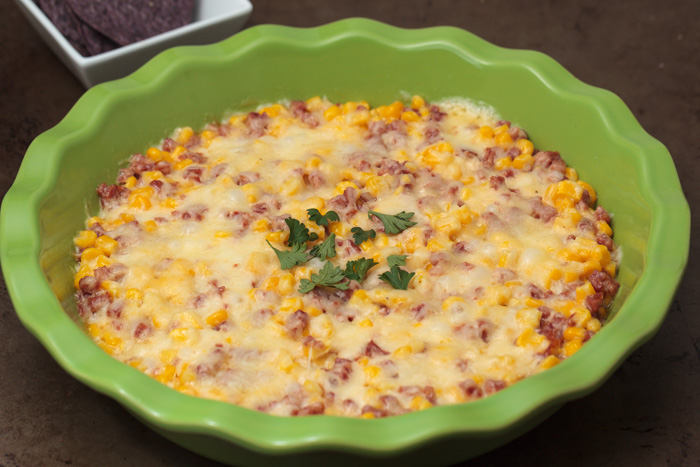 Creamy and gooey, this dip has sweetness from the corn and a slight spiciness from the chorizo. The green chiles do not provide any heat and their flavor is similar to sauteed green bell peppers. You can make this dish as spicy or not spicy as you or your guests would like. I also made it with Portuguese sausage, linguica, which is not spicy at all. If your guests like it hot you can always add a few shakes of hot sauce. Serving with tortilla chips adds a salty and crunchy element.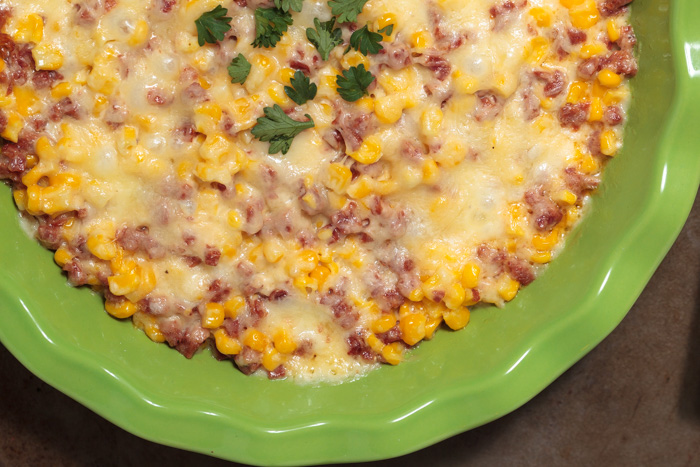 The best part? This dip is done after 7 minutes in the microwave. No wondering if there's going to be space in the oven or if you're going to have enough time to make it before all the guests arrive. Make it ahead, pop it in the microwave when you're ready to eat it and you're all set. This is perfect for New Year's Eve, especially for those of you who are like me and have to work on New Year's Eve and will most likely be sitting in traffic on the way home. Fun! So stop your appetizer stressing and make this addictive dip!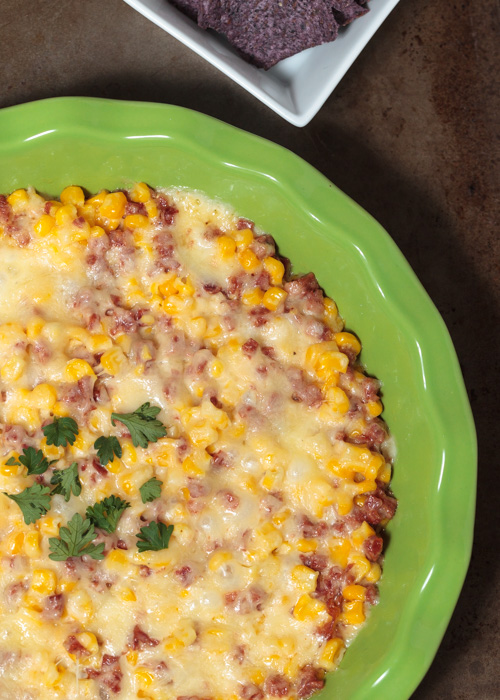 Cheesy Corn & Chorizo Dip with Green Chiles
Ingredients
½ pound ground chorizo or linguica (Portuguese sausage)
2 cups frozen corn, cooked
1 4-ounce can diced green chiles, drained
1 ¾ cups shredded Monterey jack or pepper jack cheese
½ cup grated Parmesan cheese
½ cup mayonnaise
Directions
Cook the ground meat in a frying pan over medium-high heat until cooked through and sizzling. Drain well on paper towels.
In a medium bowl combine the cooked sausage, chiles, corn, 1 ½ cups of the shredded monterey jack or pepper jack cheese, Parmesan cheese and mayonnaise.
Scoop the mixture into a 9" pie dish or an 8x8" baking dish. Sprinkle with the remaining ¼ cup of cheese. Cover and refrigerate until ready to serve. When ready to eat, uncover the dish, heat in the microwave for 7 minutes then serve with tortilla chips.
Notes
If you have a block of Monterey jack instead of shredded cheese you can take about 8 ounces of it and cut to a rough small dice.
Recipe slightly adapted from

Averie Cooks

.