Honey Walnut Baked Brie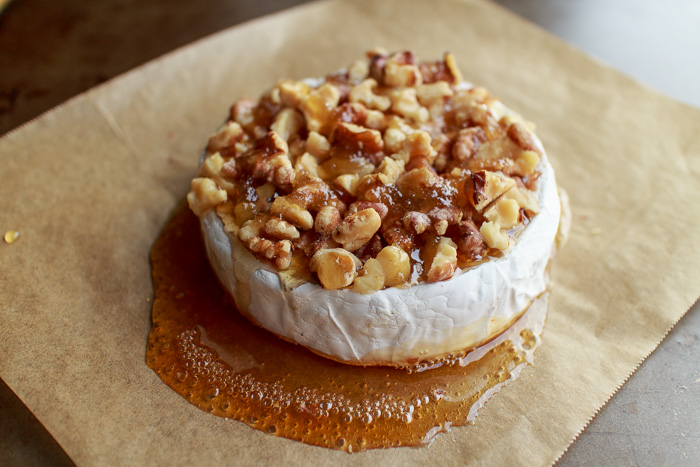 Brie is a heavenly cheese. Encased inside an edible rind, brie has a creamy and buttery texture with a mild taste. When I was younger I used to take my best friend up to New Hampshire to go skiing with me and my family. Her parents used to give us a little food-packed thank you basket every time. The sole reason I remember this is because of the brie.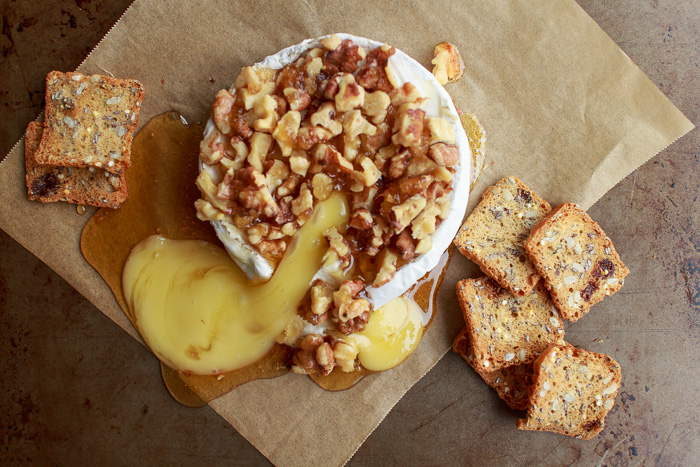 Oh the brie! There was always a wheel of it and my friend and I would dive right in, no serving dishes needed.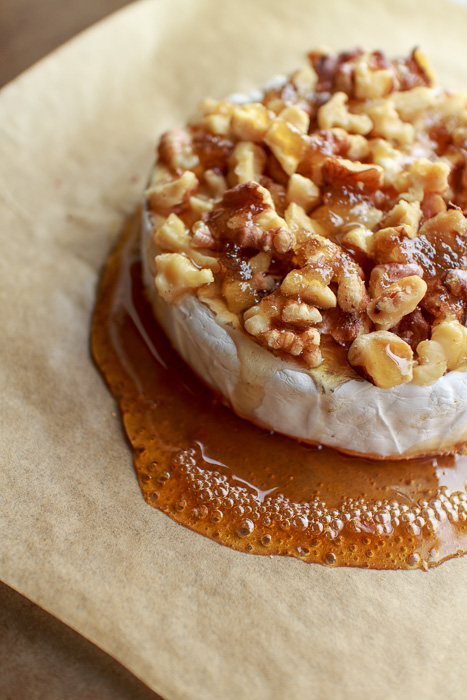 Brie's versatility makes it pair well with everything from turkey artichoke paninis to wedges of apple. Sweeter flavors also complement brie well because it's so mild and you know how I feel about my sweets.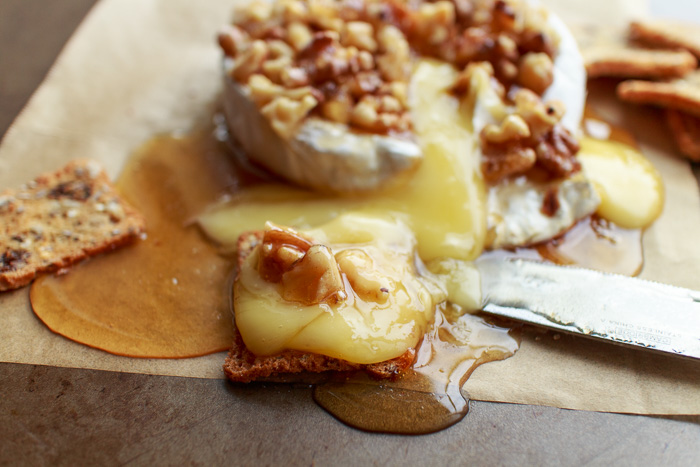 This honey walnut topped baked brie is a simple and addictive happy hour appetizer or dinner party dessert. Well, pre-dessert, actual dessert must still be involved.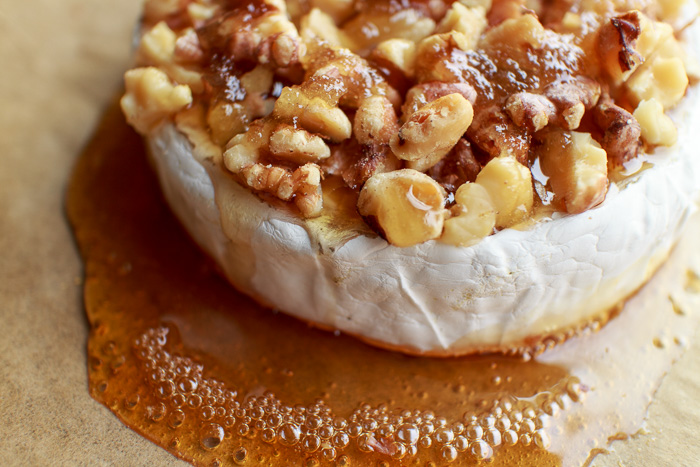 Brie is already a spreadable cheese, but when you melt it into warm gooey deliciousness it becomes both spreadable and habit-forming. The honey and walnuts on top add just the right amount of sweetness, earthiness and texture to really elevate the baked brie. And doesn't the topping make it look fancy? You can serve this baked brie on its own, but I like to serve it with warm soft bread or raisin crostini.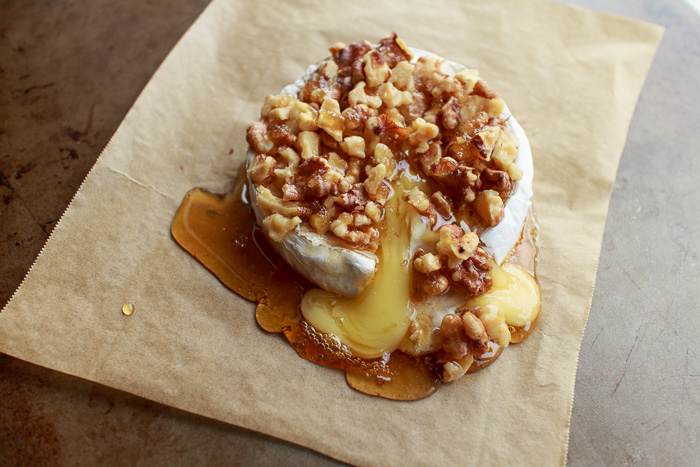 Honey Walnut Baked Brie
Ingredients
1 wheel of brie
¼ cup honey
½ cup toasted walnuts, roughly chopped
Directions
Preheat the oven to 350 degrees F.
Place the brie in a baking dish. Top with the honey and the walnuts then bake for 15 minutes.
Serve hot with crostini, slices of bread or crackers.
Recipe slightly adapted The Food Network.