Peanut Butter Cup Ice Cream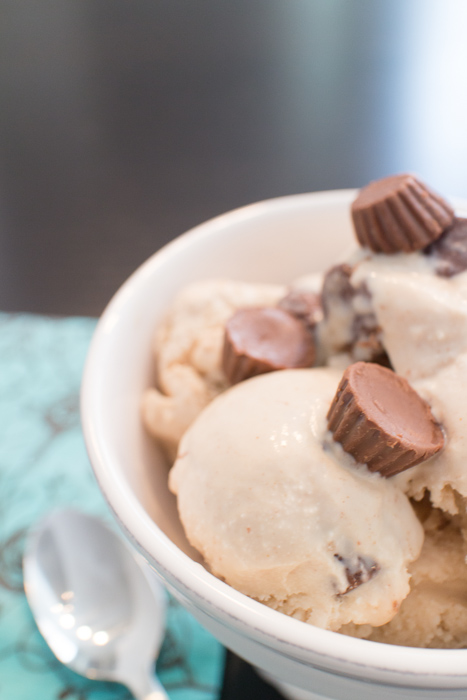 I have loved ice cream as long as I can remember. Whether it was a simple scoop of vanilla at home, a soft-serve cone from the local lunch spot or a bowl of freeze-dried ice cream bits from the Dippin' Dots fad, I have loved it, craved it and eaten it all. My love for creating ice cream, however, is a much more recent hobby.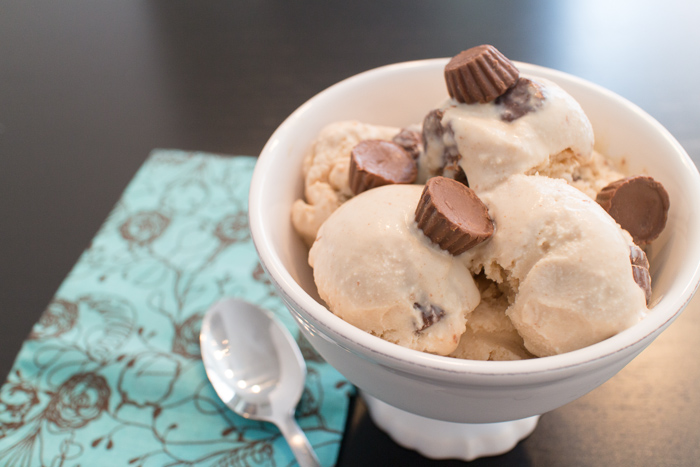 Years ago my stepmom purchased an ice cream maker for the family for Christmas. We made one batch of super rich chocolate ice cream Christmas morning and then that was the end of it. So this past summer I pulled it out of my parents' basement, brought it to my apartment, dusted it off and got to work.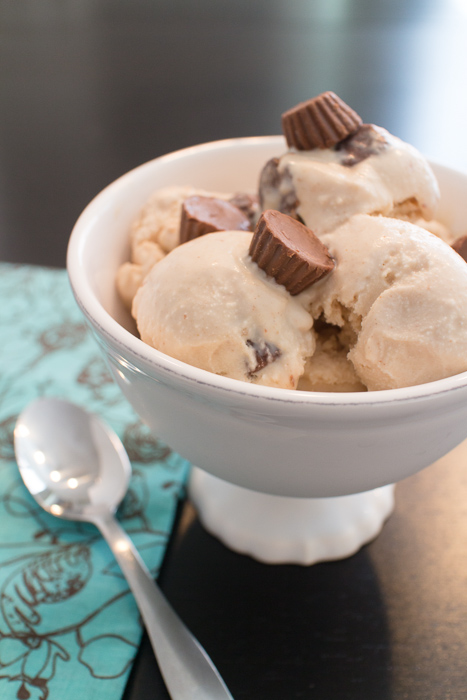 If you have been intimidated at the prospect of making homemade ice cream then this peanut butter cup ice cream recipe is a fantastic starting point. It is easy, simple, only requires a few ingredients and the end result is snarfworthy. The peanut butter flavor is strong and bold with the mini peanut butter cups providing a surprise treat in every spoonful. A smooth and creamy texture will leave you wanting just one more bite, especially since the ice cream isn't overly rich. You will wonder why you've waiting so long to make something tasty and the ice cream maker will become a regular fixture on your countertop. So make this peanut butter cup ice cream and treat yourself to a big scoop… followed by just one more bite.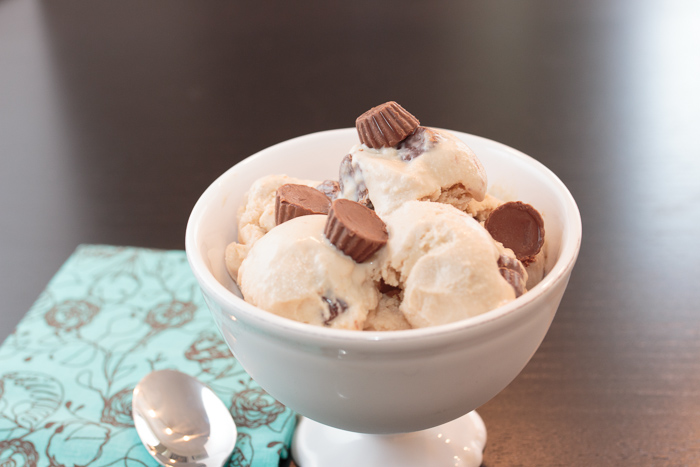 Peanut Butter Cup Ice Cream
Ingredients
2⅔ cups half and half
¾ cup plus 2 tablespoons sugar
¾ cup smooth peanut butter
⅛ teaspoon vanilla extract
Pinch of salt
1½ cups mini peanut butter cups or chopped peanut butter cups
Directions
Using a blender or food processor puree the half and half, sugar, peanut butter, vanilla and salt until smooth.
Chill the mixture in the fridge until cold then freeze in an ice cream maker according to manufacturer's instructions. During the last couple minutes of churning add the peanut butter cups.
Store in the freezer until firm enough to scoop.
Recipe from

The Perfect Scoop
.