Peanut Butter Cup Ice Cream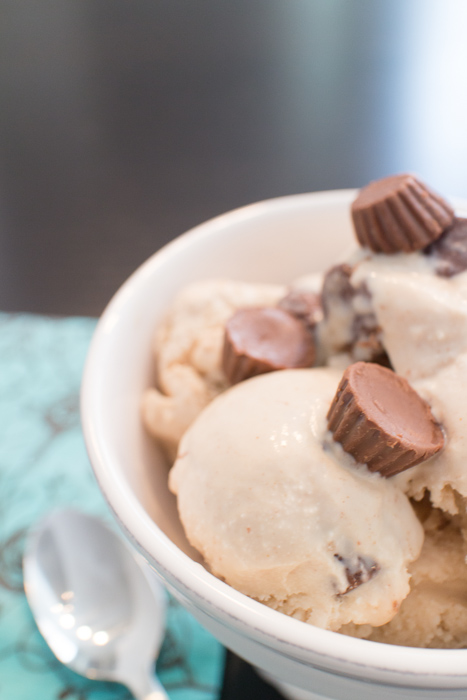 2⅔ cups half and half
¾ cup plus 2 tablespoons sugar
¾ cup smooth peanut butter
⅛ teaspoon vanilla extract
Pinch of salt
1½ cups mini peanut butter cups or chopped peanut butter cups
Using a blender or food processor puree the half and half, sugar, peanut butter, vanilla and salt until smooth.
Chill the mixture in the fridge until cold then freeze in an ice cream maker according to manufacturer's instructions. During the last couple minutes of churning add the peanut butter cups.
Store in the freezer until firm enough to scoop.
Recipe by
Lemon & Mocha
at http://www.lemonandmocha.com/2014/03/13/peanut-butter-cup-ice-cream/