Olive Oil Mashed Potatoes and Kale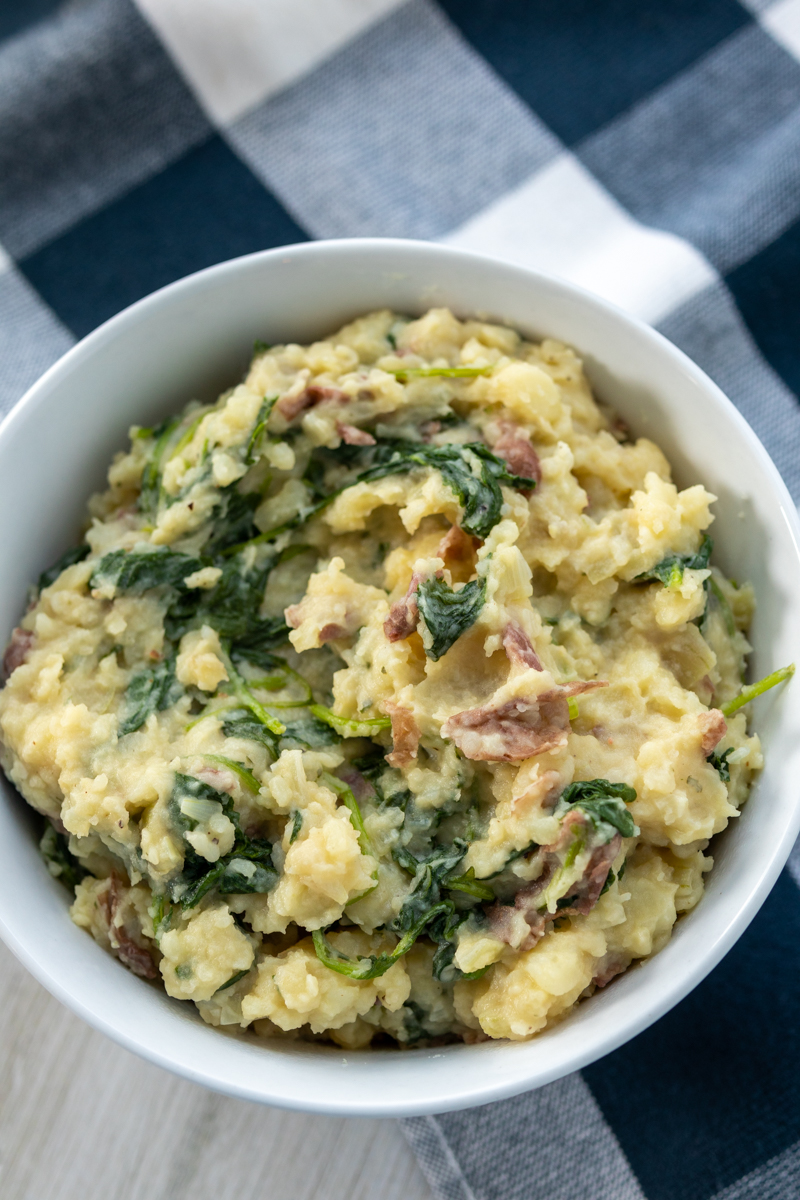 I promised more easy dinners and side dishes in 2020 so here we are with these Olive Oil Mashed Potatoes and Kale. Even though Matt and I love mashed potatoes (who doesn't?!), it's rare that we have them for dinner. I typically don't want to make something so rich with butter on a regular basis and all the peeling and chopping of the potatoes can be time consuming. These Olive Oil Mashed Potatoes and Kale solve both those weeknight dilemmas and the first solution is right in the name of the recipe.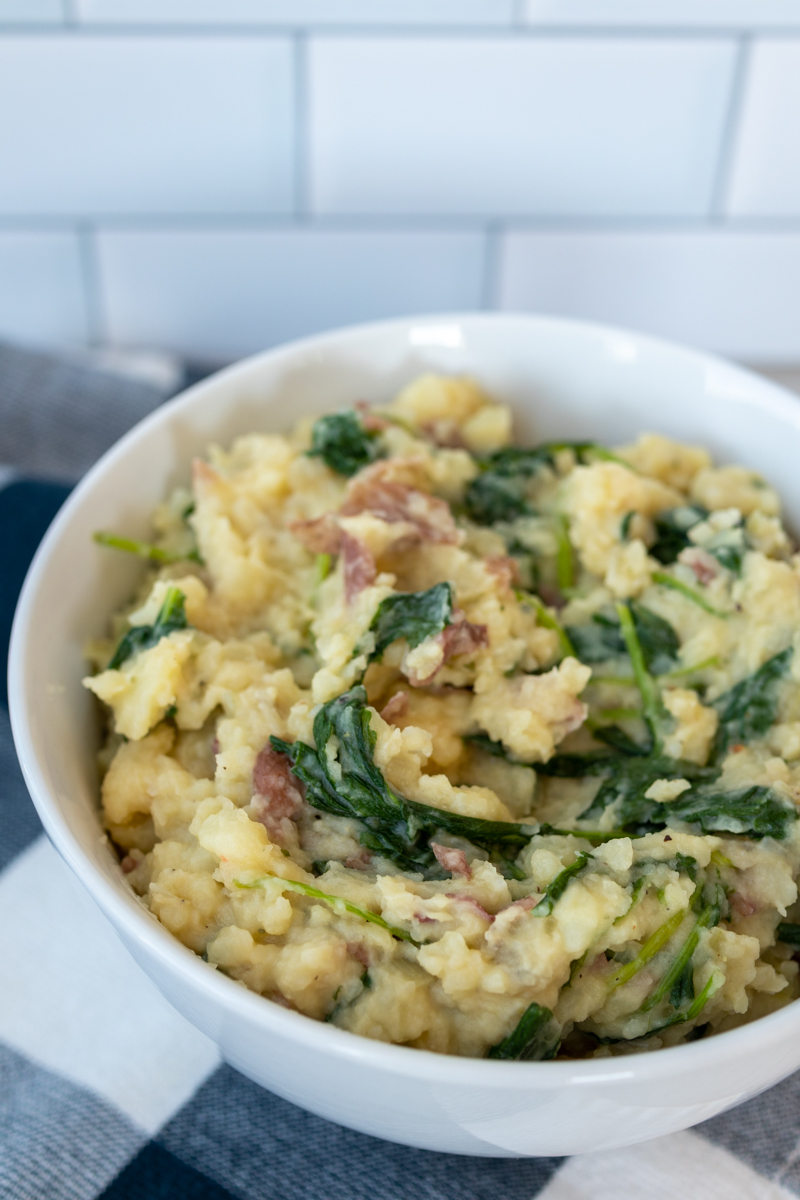 Mashed potatoes without butter sounds like a crazy concept, but the olive oil and boldness of the sautéed shallots and garlic won't have you missing it one bit.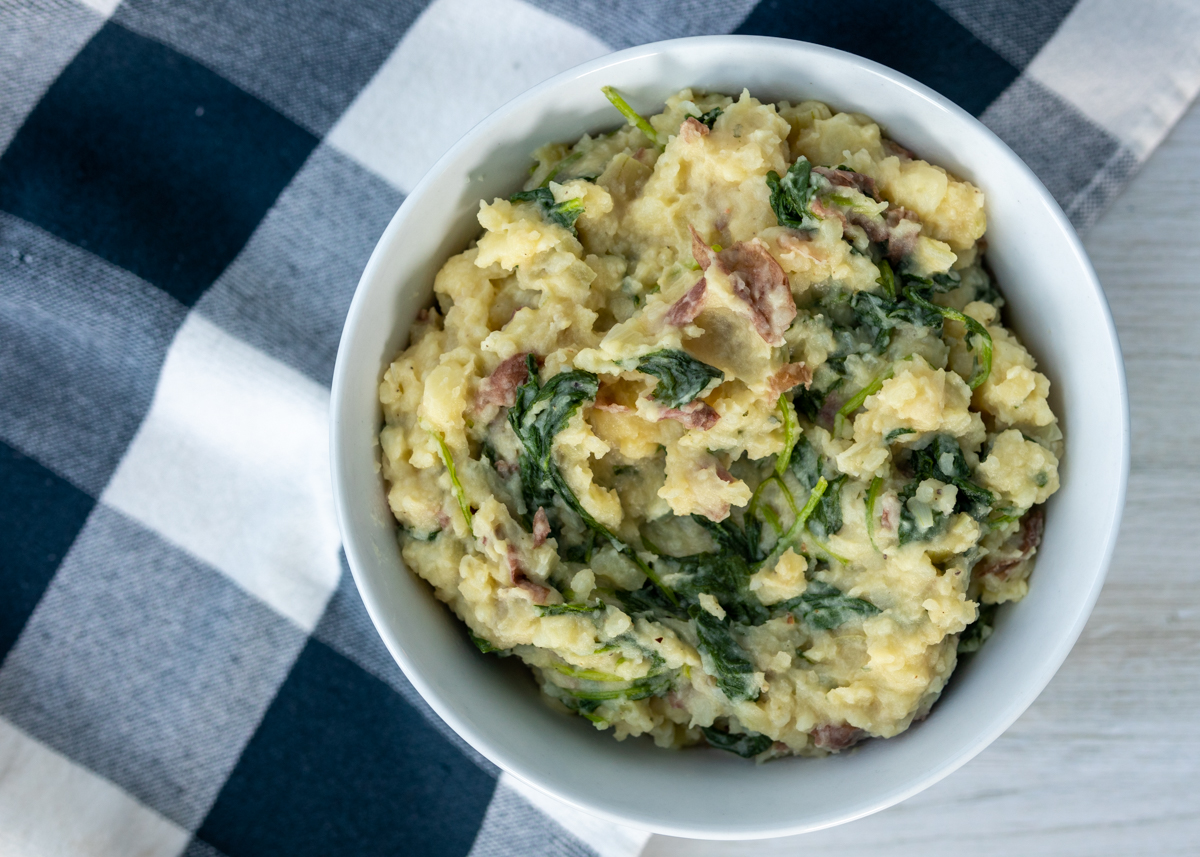 To solve the next dilemma, we're using small red potatoes so there's no peeling or chopping involved. Red potatoes are slightly sweeter and creamier that your classic russet potato. Creamier and quicker mashed potatoes? Life is good!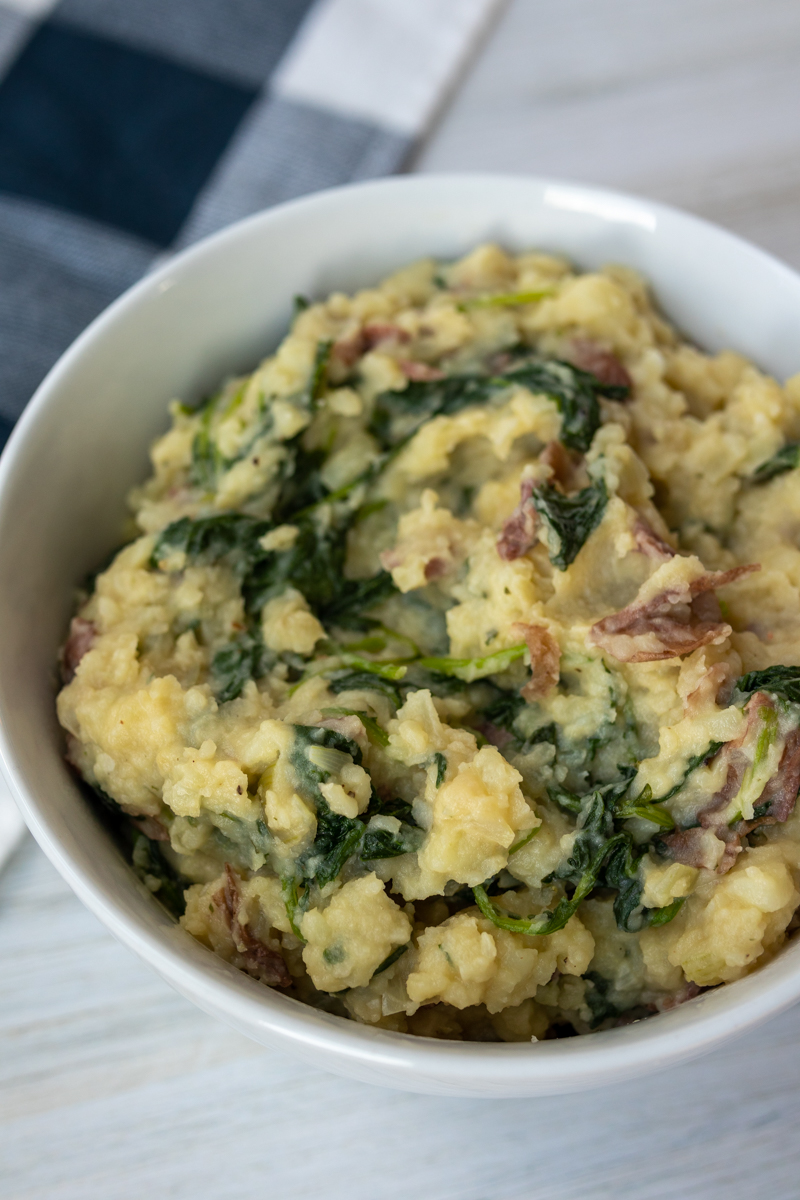 The recipe calls for half a cup of milk and you can use any fat percentage you prefer or already have in the fridge. I used nonfat milk as that is what we always have stocked and it tasted delicious, but of course the higher fat percentage you use the richer the mashed potatoes will taste.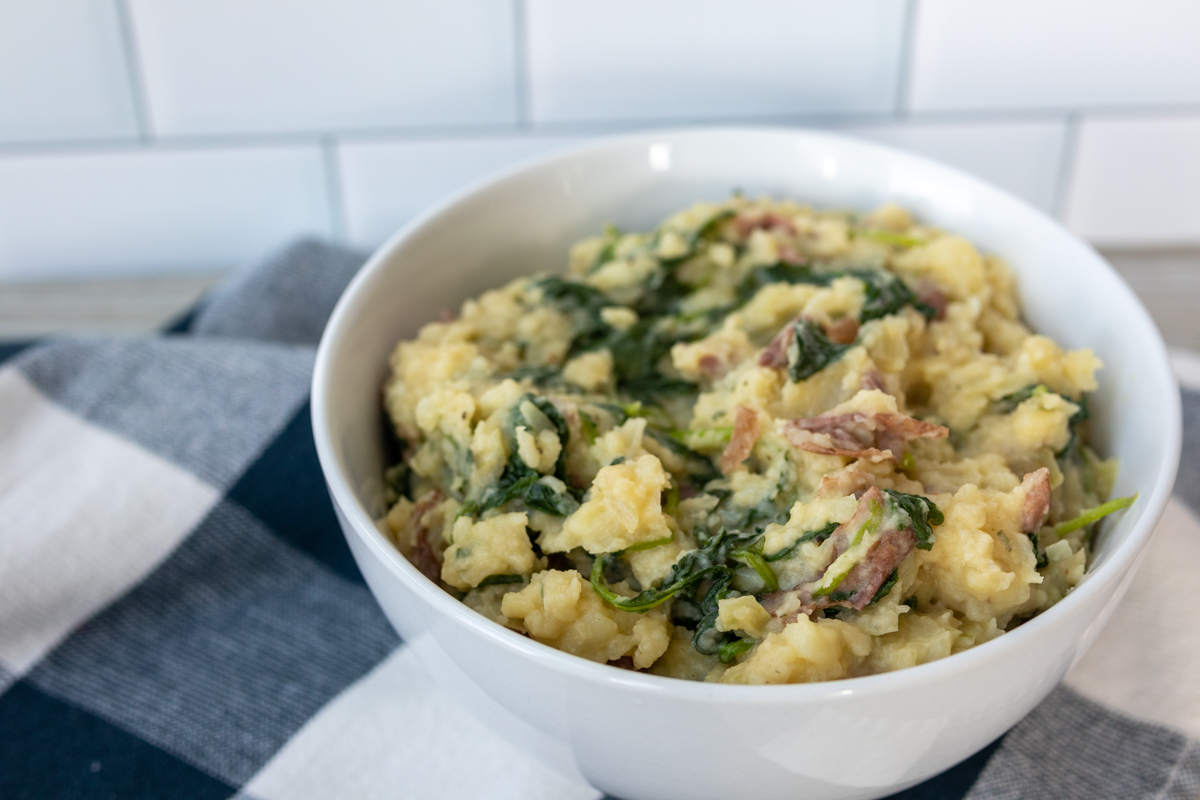 I loved these easy mashed potatoes and using the small red potatoes, olive oil, shallots, garlic and milk as a base, I see plenty more weeknight mashed potato variations in our future!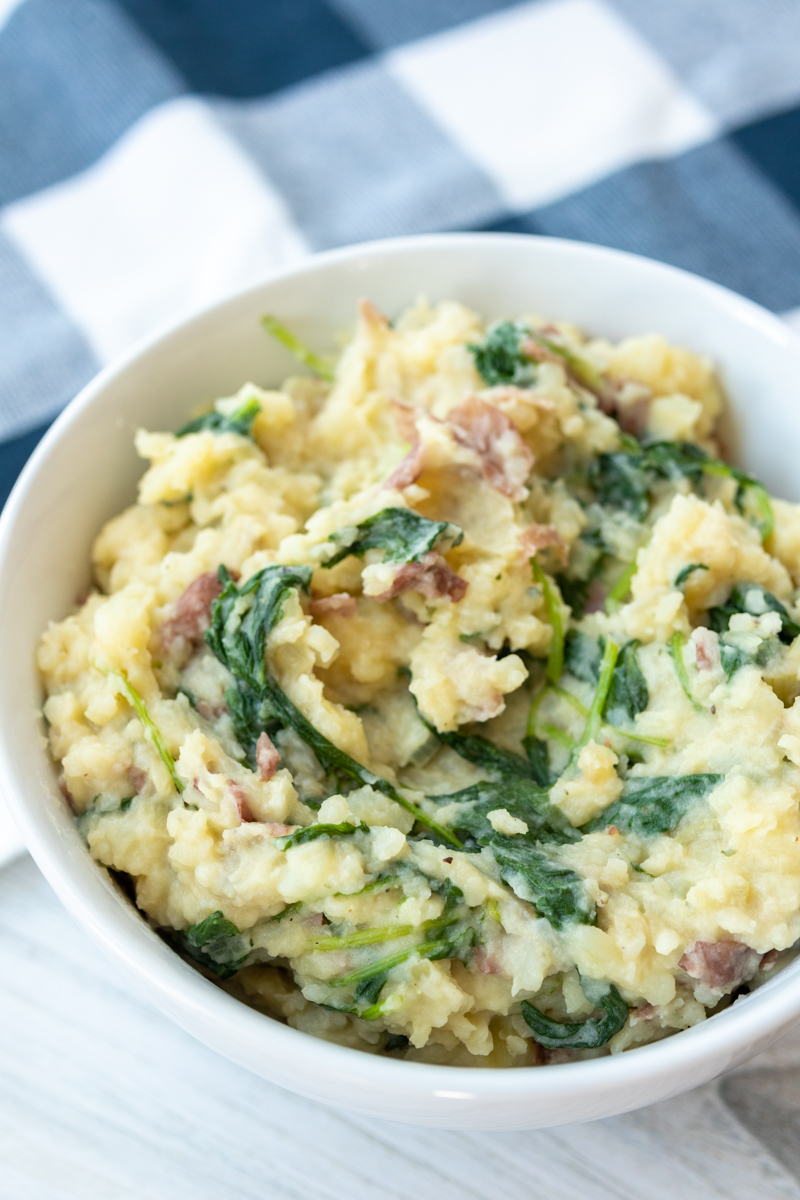 Olive Oil Mashed Potatoes and Kale
Ingredients
1½ pounds small red potatoes, scrubbed
¼ cup olive oil, divided
2 shallots, minced
2 cloves garlic, minced
4 cups baby kale
½ cup milk
¼ cup fresh parsley, chopped
Salt and ground black pepper
Directions
Bring a large pot of salted water to a boil. Add the potatoes and cook until tender, about 15 minutes. Reserve 1 cup of the cooking liquid then drain the potatoes.
Lightly wipe the pot dry then heat 1 tablespoon of the olive oil over medium-high heat. Add the shallots and garlic and cook until softened, about 2 minutes. Season with salt and pepper. Add the kale and ½ cup of the reserved cooking liquid. Cook for 5 minutes, stirring occasionally. Add the milk and once warm, remove from the heat. Add the potatoes, the remaining 3 tablespoons of olive oil and the chopped parsley. Mash, adding more reserved cooking liquid if needed. Season with salt and pepper to taste.
 Recipe from April 2019 issue of Food Network Magazine
.
Some of the links above are affiliate links, which means I may receive a small commission for my referral. This does not affect the retail cost of the item. Thank you for supporting Lemon & Mocha!