Lemon Cream Pie Dip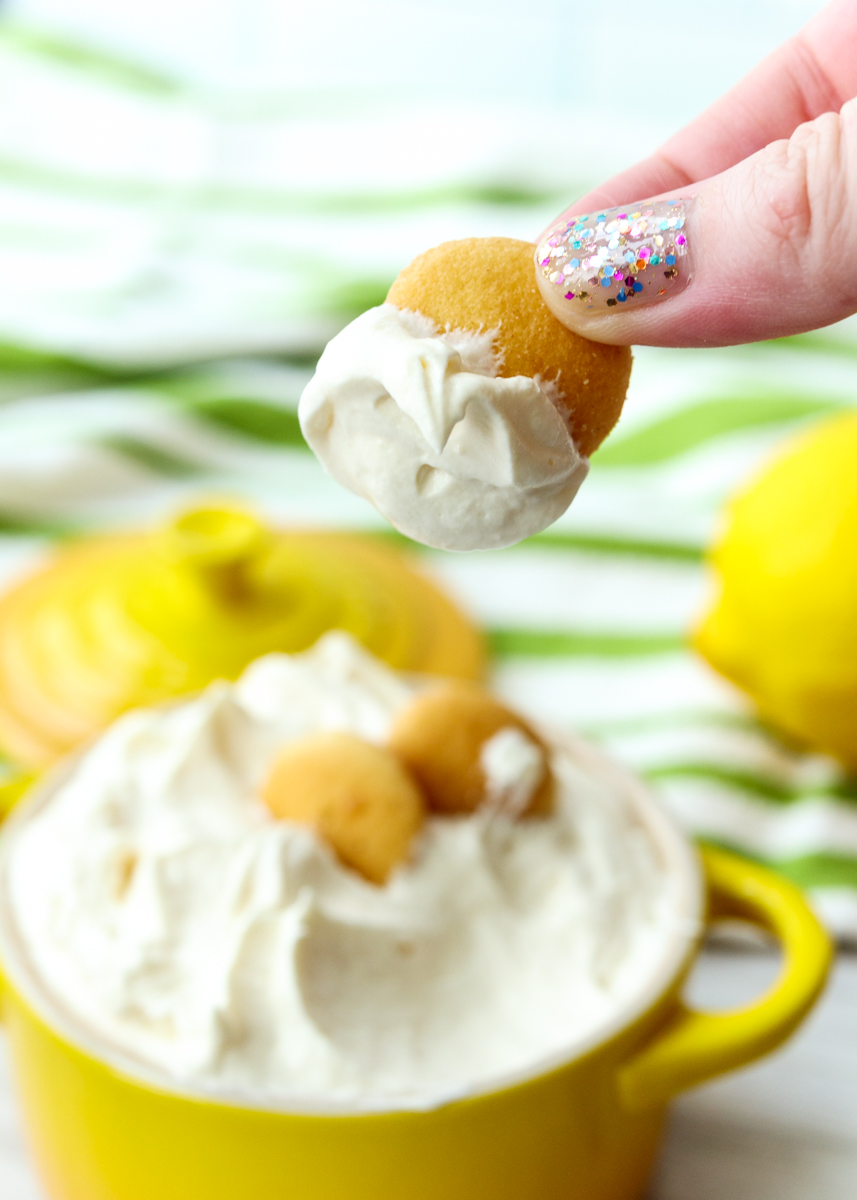 It's funny how you can go through life without ever experiencing a category of food until it suddenly gets introduced to you decades later. This has happened to me several times, but today I'm talking about sweet dips. When I think of dip, I think of spinach and artichoke dip, Mexican layer dip, hummus, salsa – basically everything savory. Little did I know, there is a whole plethora of sweet dessert dips out there!
Do you have any sweet dips you like? If you've never had or heard of a dessert dip before, the whole concept of it sounds very odd, at least I thought so. A few years ago at work we were going to have a dip party where everyone would bring in different dips and all these dessert dips got mentioned. I did some Google searching and stumbled across a sweet dip that sounded amazing: Lemon Cream Pie Dip.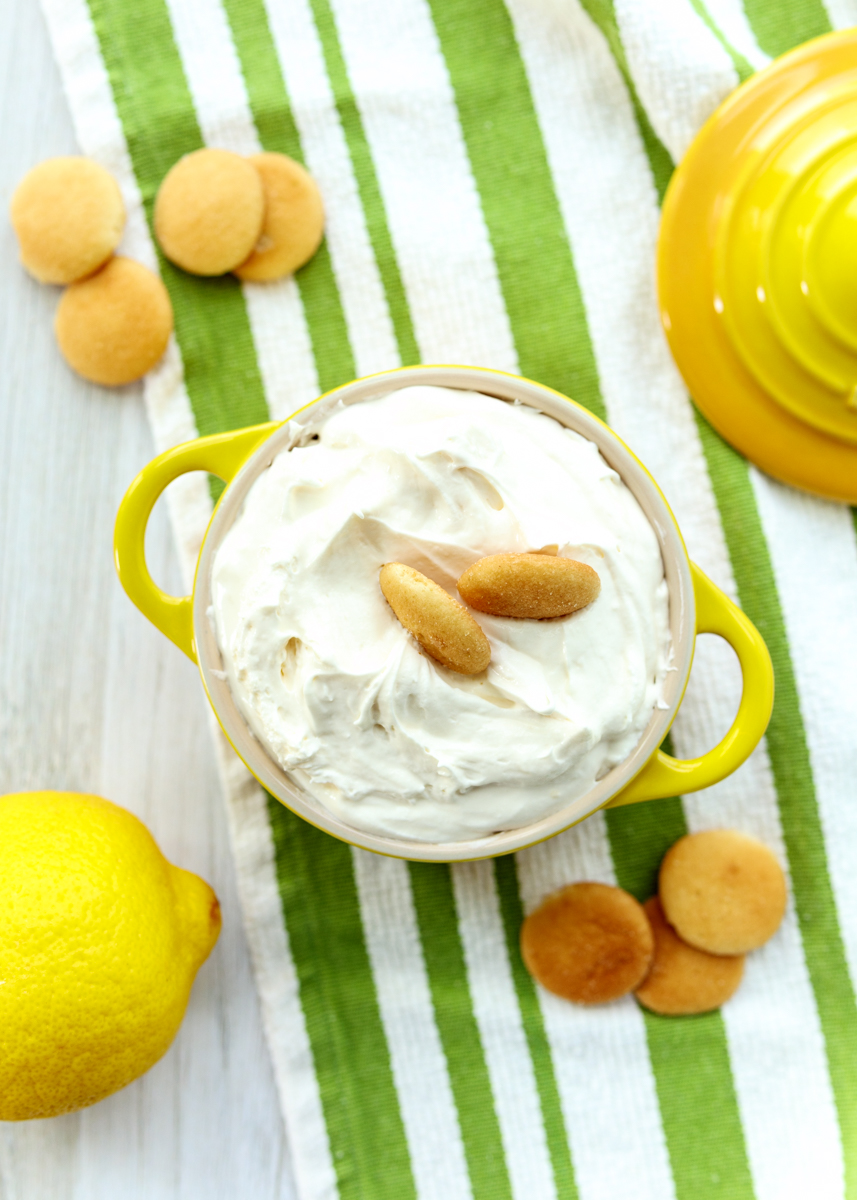 The recipe was simple, like four ingredients simple, so I made it and the rest is history. By that I mean it's absolutely amazing and I've made it over and over ever since then. Cream cheese and powdered sugar get whipped together until fluffy. Then tangy lemon curd gets mixed in – feel free to use store-bought or homemade – followed by folding in some whipped topping or homemade whipped cream. I've made it with store-bought lemon curd and whipped topping and I've also made it with homemade versions of both. Each time it was delicious so use whatever you prefer.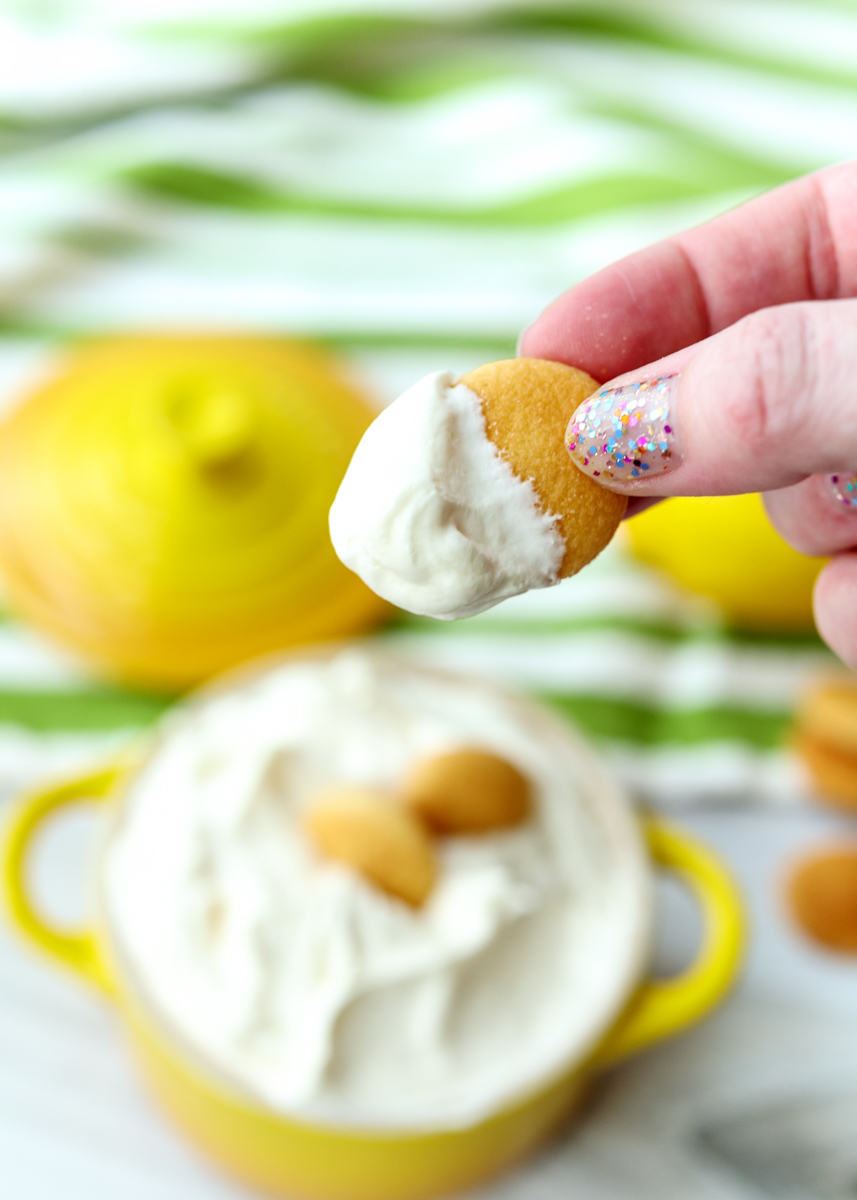 So now that you have the Lemon Cream Pie Dip what do you do with it? I love to serve it with mini Nilla Wafer cookies, graham crackers, fresh fruit or cannoli chips. You could even frost some vanilla cupcakes with it for a lemon-packed treat.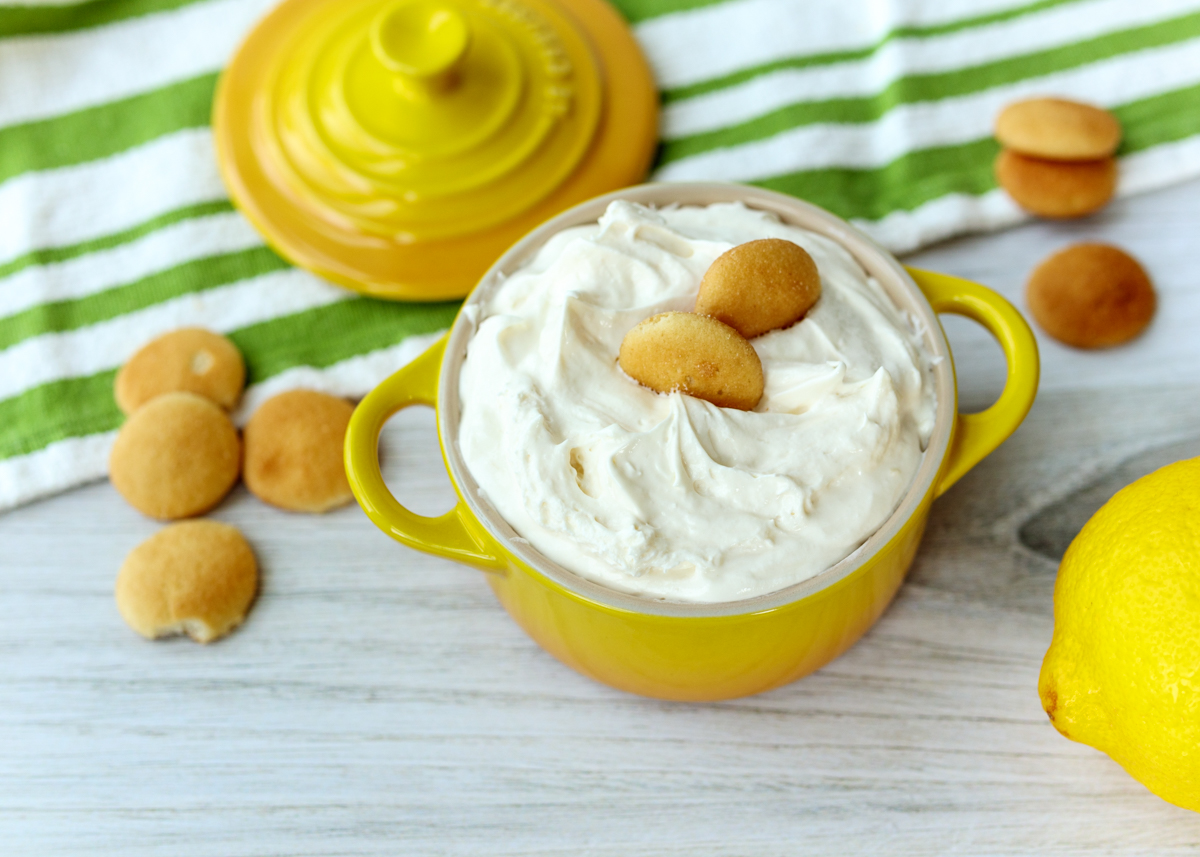 However, you will have to wait until Wednesday to see my personal favorite use for this dip, but I promise the wait will be worth it. Enjoy!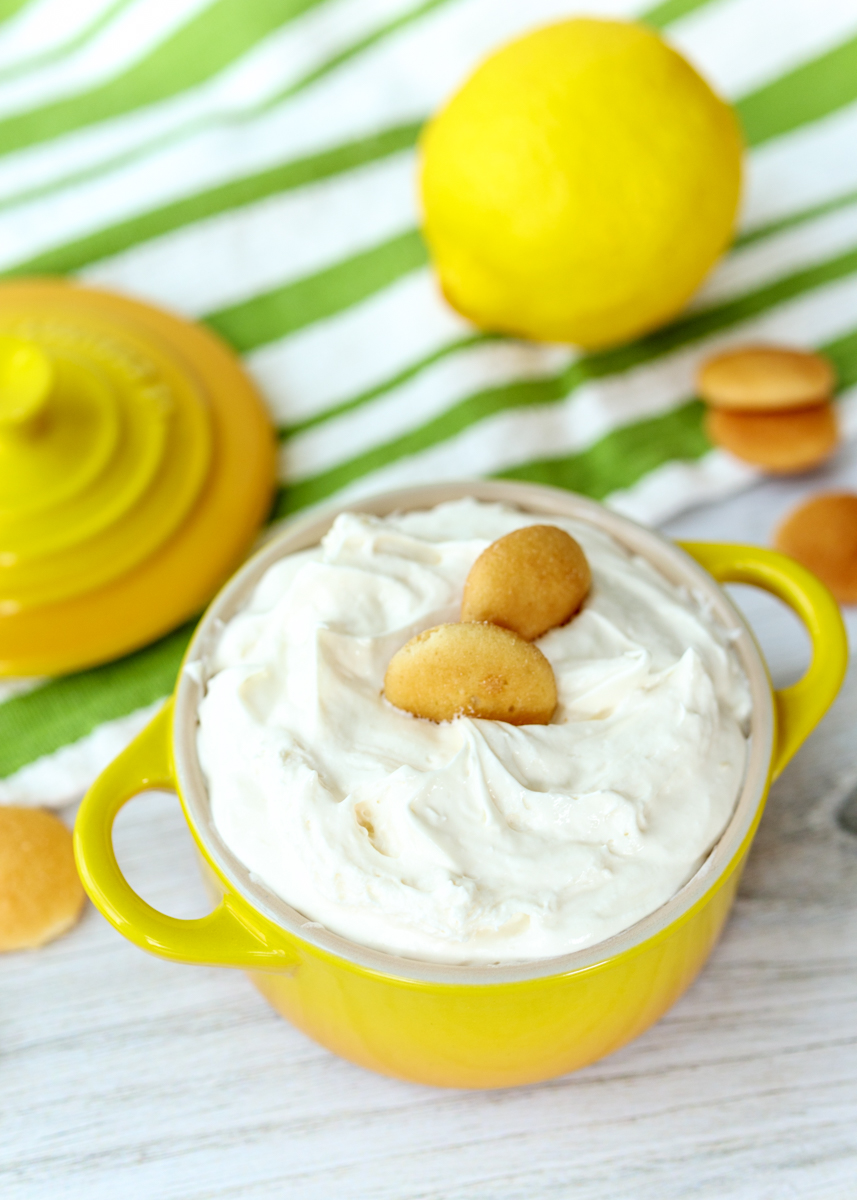 Lemon Cream Pie Dip
Ingredients
8 ounces cream cheese, softened (see note)
¼ cup powdered sugar
10 ounces lemon curd (usually found near jelly in the grocery store)
8 ounces whipped topping, such as Cool Whip, thawed (see note)
Directions
Beat the cream cheese and powdered sugar in the bowl of a stand mixer or in a large bowl with a hand mixer until fluffy and smooth, about 2 minutes.
Add the lemon curd and beat until combined.
Gently fold in the whipped topping until blended. Serve cold with mini Nilla wafers, graham crackers, fresh fruit or cannoli chips.
Notes
You must use block cream cheese. You can substitute ⅓ less fat block cream cheese if you prefer.
If you want to use homemade whipped cream, follow these instructions: In a cold metal bowl of a stand mixer or in a large cold metal mixing bowl with a hand mixer, use cold beaters to beat 1½ cups cold heavy whipping cream, ¾ cup powdered sugar and 1 teaspoon vanilla extract until stiff peaks form. Also feel free to substitute Lite Cool Whip.
Recipe from

Food Folks and Fun

.