Chocolate Cherry Smoothie Bowl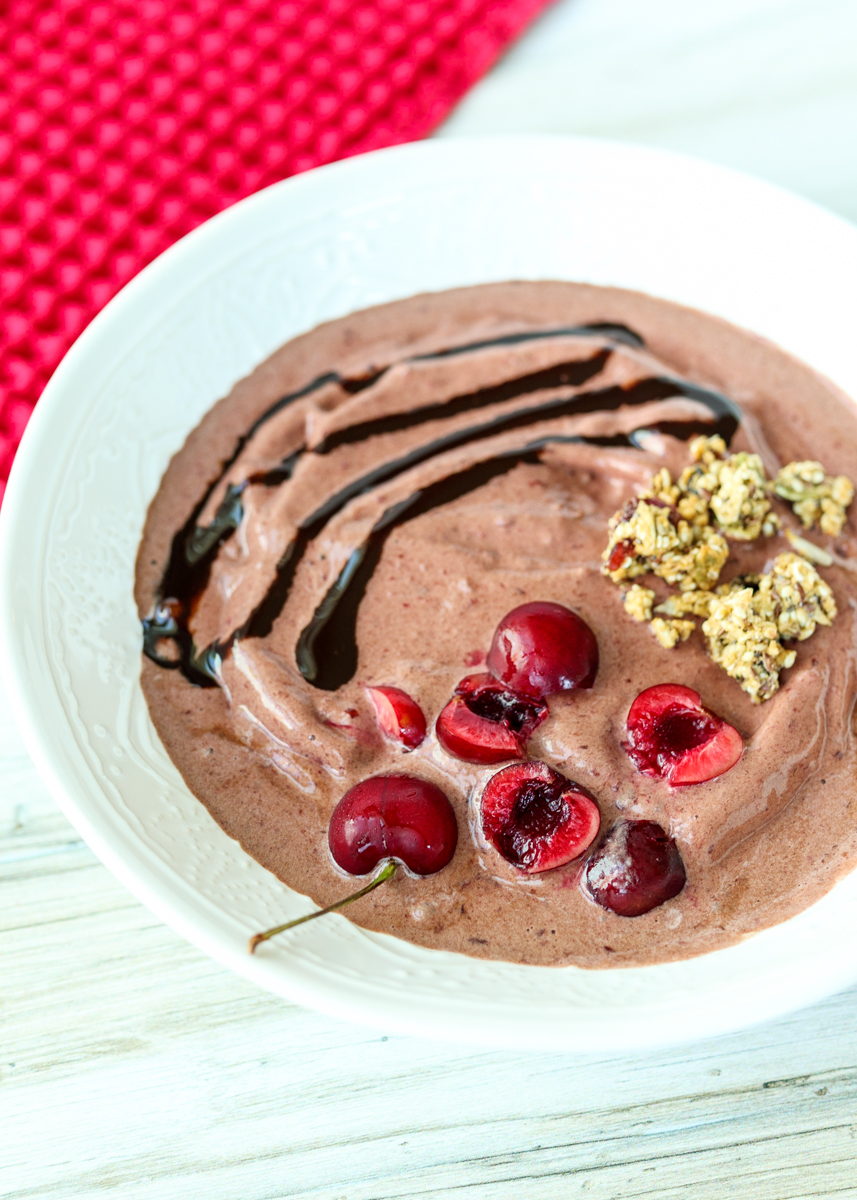 Ever since Matt and I went to Seattle in 2013 I've been a sucker for any chocolate cherry combination. While we were there on vacation we did a food tour of Pike Place Market and one of the vendors they introduced us to was Chukar Cherries. They source their cherries right in the state of Washington and make all kinds of cherry goodies. It began an instant love affair and Matt and I have ordered deliveries from them several times just to satisfy the occasional craving that still pops up six years later.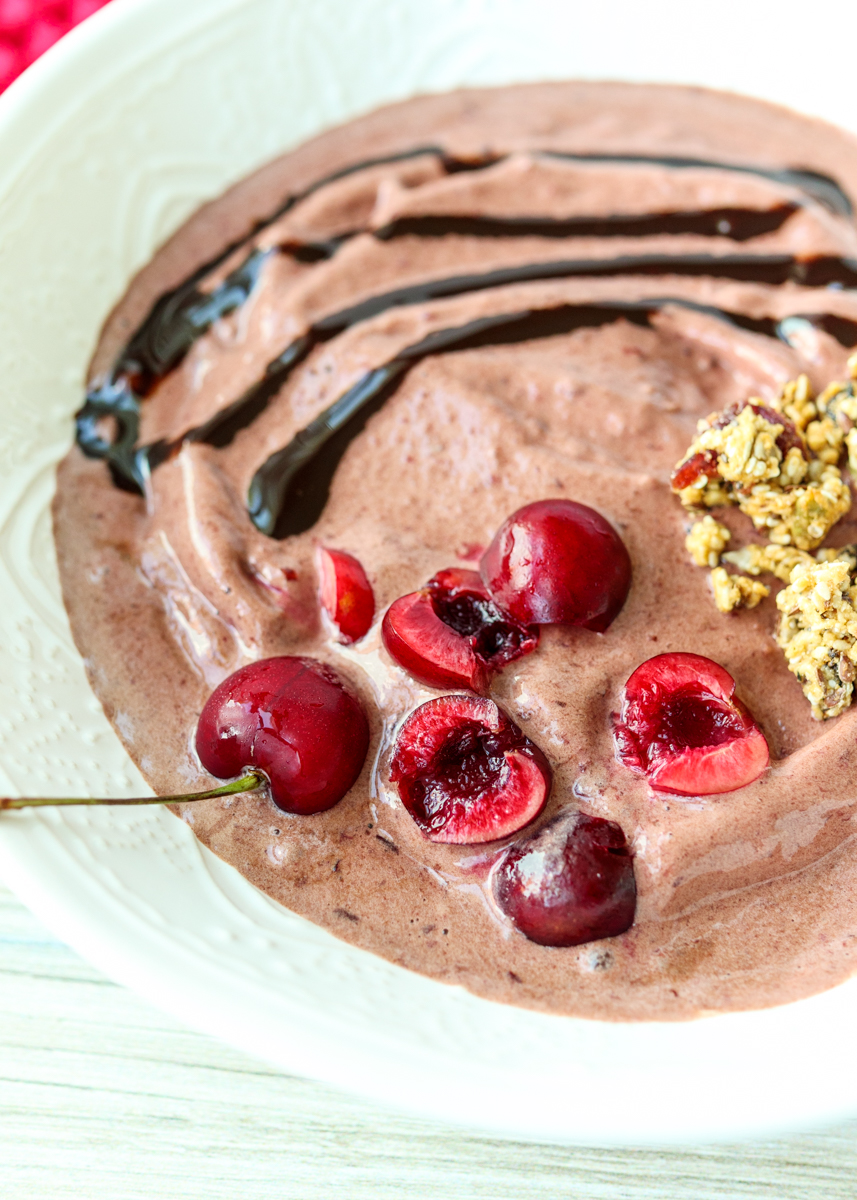 Their chocolate covered cherry treats single-handedly converted me to a fan of the chocolate cherry flavor profile in all forms. Including this easy and healthy Chocolate Cherry Smoothie Bowl. The chocolate flavor hits you first, but then the fresh cherry flavor comes through and you're in chocolate-cherry heaven. The texture is similar to the Chocolate Tahini Banana "Soft Serve" recipe I posted back in March, which is that it is like partially melted ice cream. This chocolate cherry version is more of a smoothie bowl because I included some nonfat milk, although you can use whichever milk fat or milk alternative you prefer.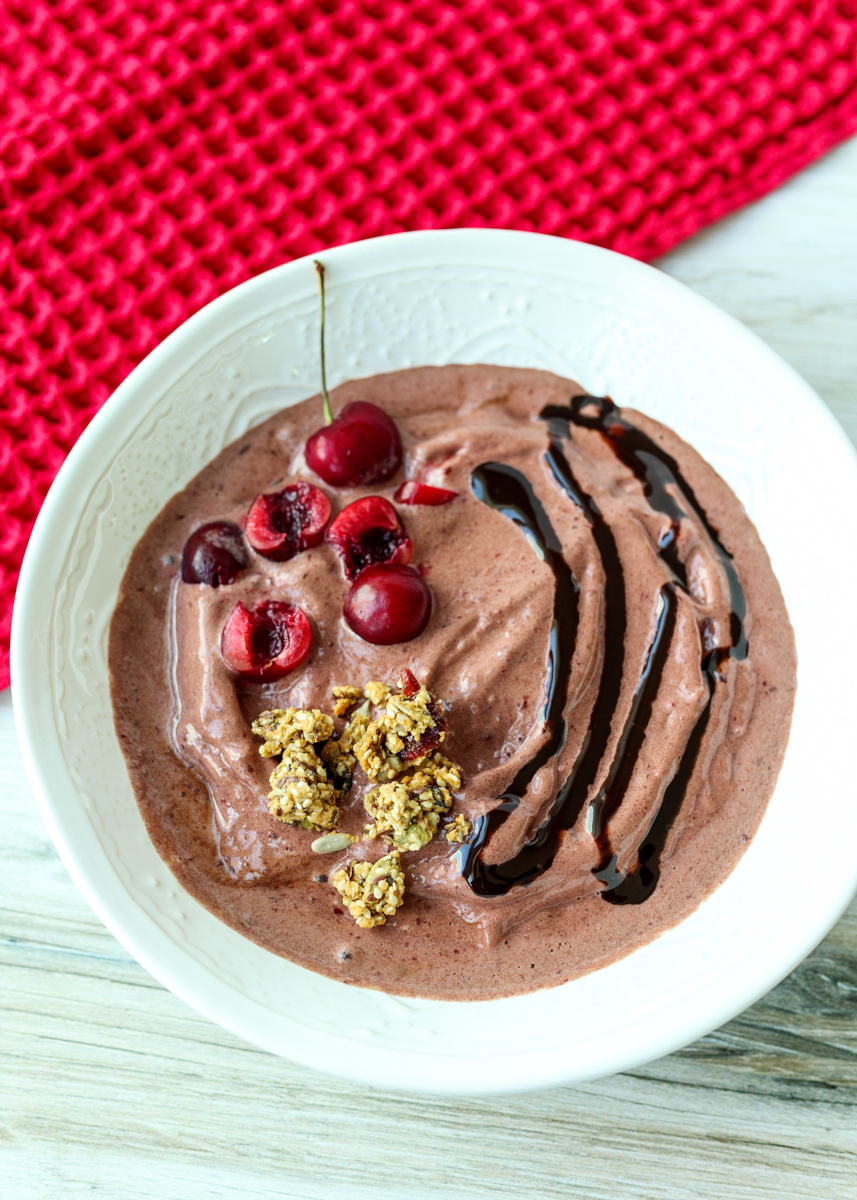 I stumbled upon this Chocolate Cherry Smoothie Bowl recipe last summer while I was trying out different desserts that would satisfy my after-dinner sweet tooth and chocolate craving, but that were still relatively healthy. During one hot week last summer I had it for dessert every night. You can use either a fresh or frozen banana, but I prefer using a fresh banana since it's easier to blend in my blender, I never remember to put bananas in my freezer and I like the more melty texture of the smoothie bowl. Matt prefers the thicker texture of the smoothie bowl with the frozen banana so it's totally up to you.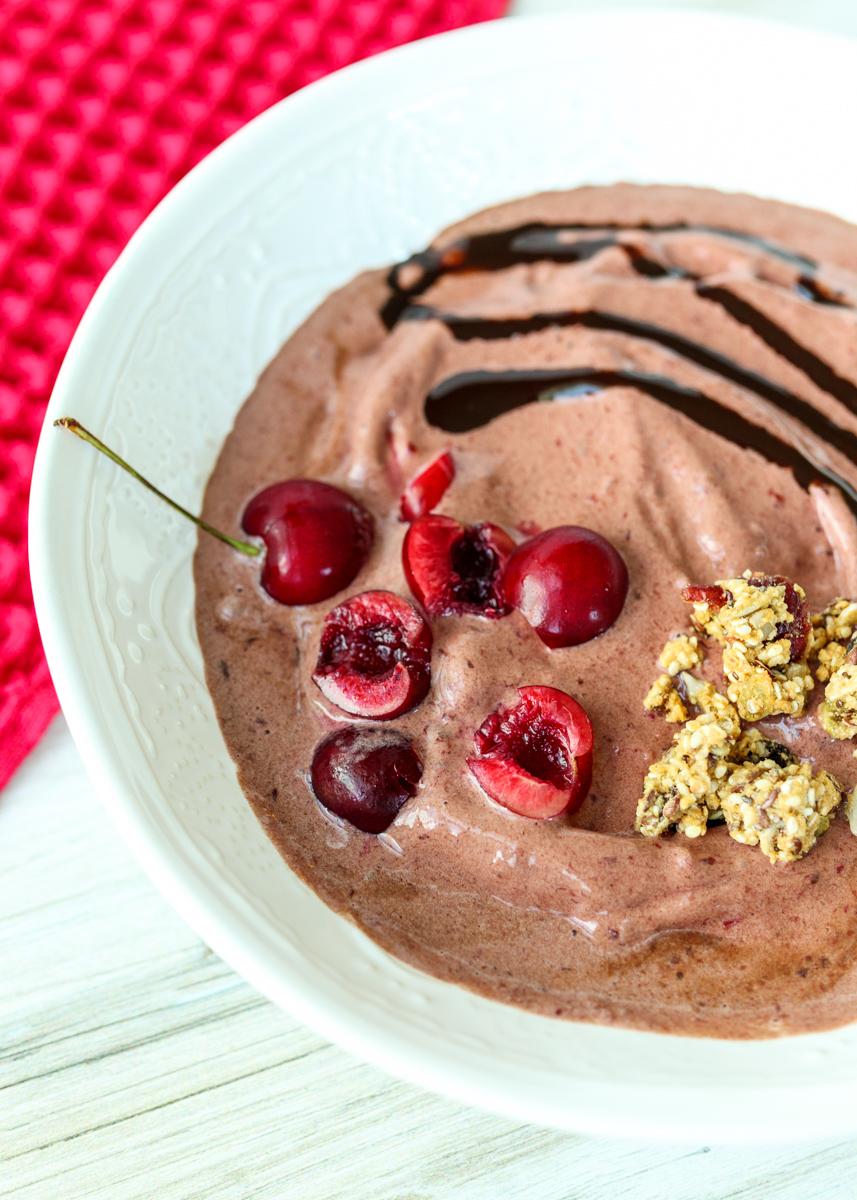 The frozen cherries and the frozen cauliflower, which I snuck in there for some veggies, provide plenty of frozen goodness to the bowl. I figured this treat might be especially welcome after all the 4th of July hot dog and flag cake consumption so I hope you enjoy!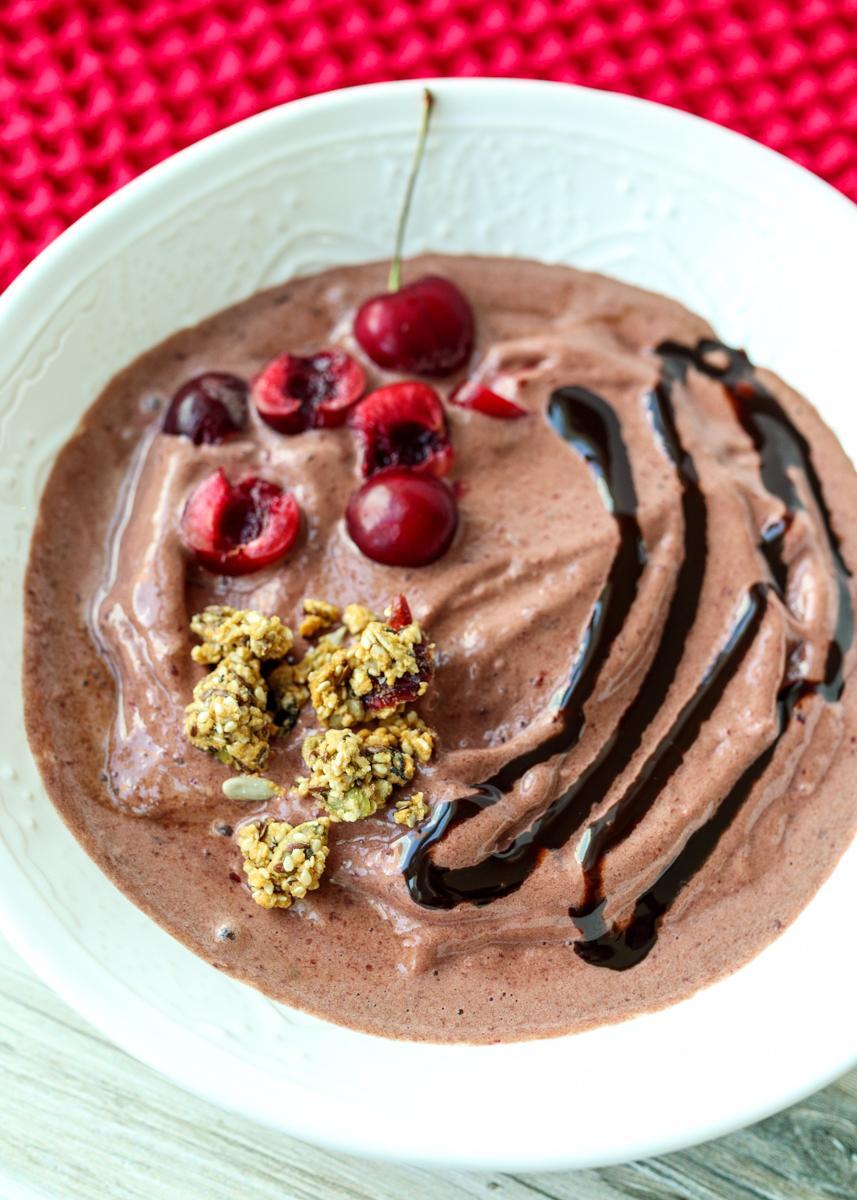 Chocolate Cherry Smoothie Bowl
Ingredients
⅔ cup nonfat milk (or milk of your preference)
1 frozen banana (or unfrozen if you like it more melty)
1 cup frozen cherries
¼ cup frozen cauliflower florets
3 tablespoons cocoa powder
1 tablespoon agave (or honey)
Fresh pitted cherries, chocolate drizzle and granola, for topping
Directions
Blend the milk, banana, cherries, cauliflower, cocoa powder and agave in a high-speed blender until smooth. Top with desired toppings and eat immediately.
Recipe adapted from

Sprouting Zen

.