Homemade Basil Pesto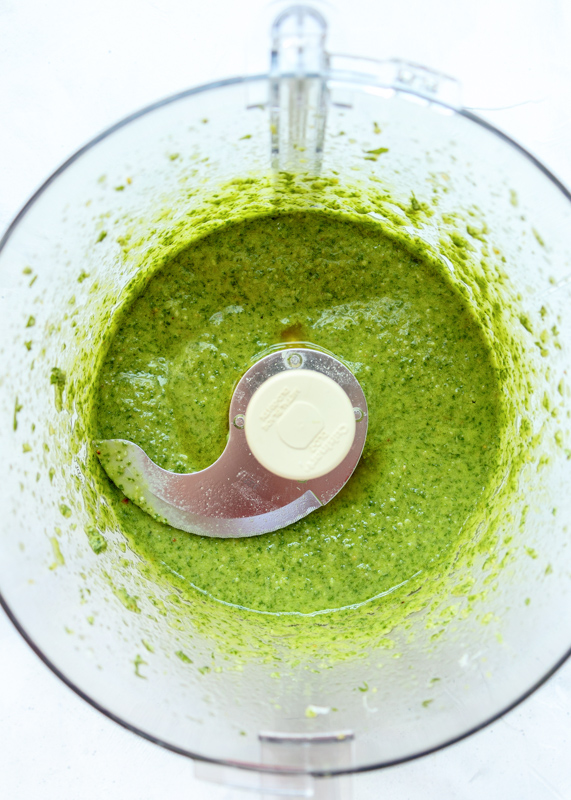 A couple years ago, Matt and I got a raised garden bed to grow vegetables and herbs. We have yet to discover the best combination for the garden bed, mostly because we I get overexcited by the prospect of having fresh produce in our backyard and over-do it. The first year we did starters, mostly lettuce and some herbs, and everything grew fairly well. Except for the random bell pepper plant I threw in there that never came to be.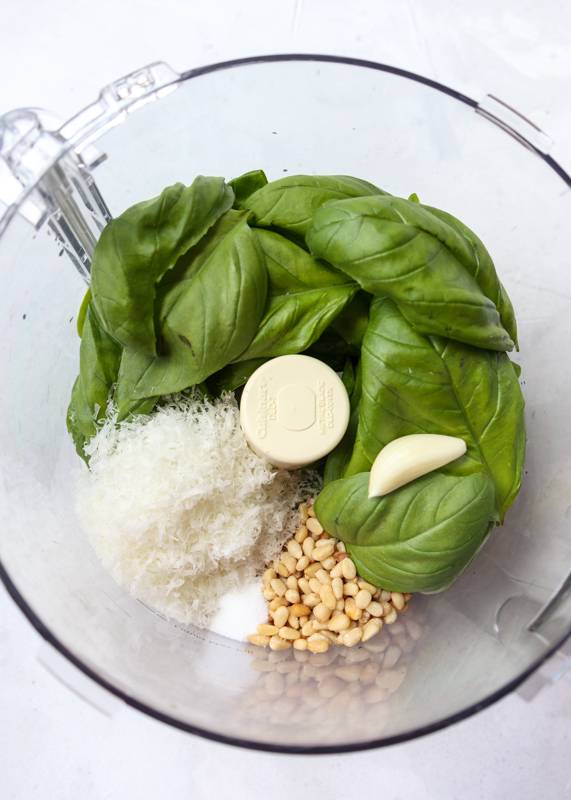 The next year we tried seeds and it did not go well. I was worried not all the seeds would take so to be sure I poured the whole packet into the little trench. FYI – do not do this. I tried to grow lettuce, radishes, broccoli and beets all in our little raised garden bed. When the radish seeds started to sprout it looked like a thick mohawk in the dirt. Definitely too many seeds! Basically, nothing grew that year.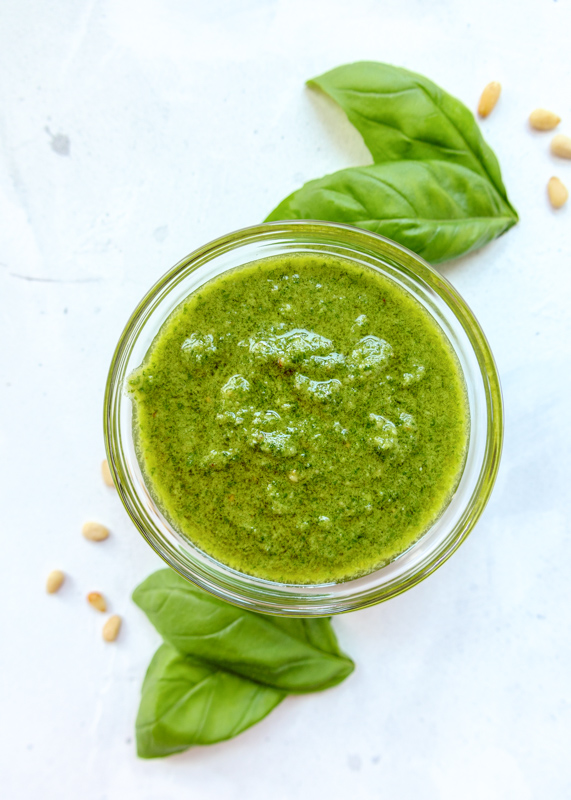 This year, we went back to starters and for the most part it's been our best year yet! We have basil, parsley, thyme and mint that are all thriving. We have a grape tomato plant that was probably not a good idea for our raised bed since, not even kidding, it's over five feet tall now, but at least it's growing tomatoes. We also added a cucumber starter without doing any research and every day it is trying to take over the whole garden bed with its little tendrils.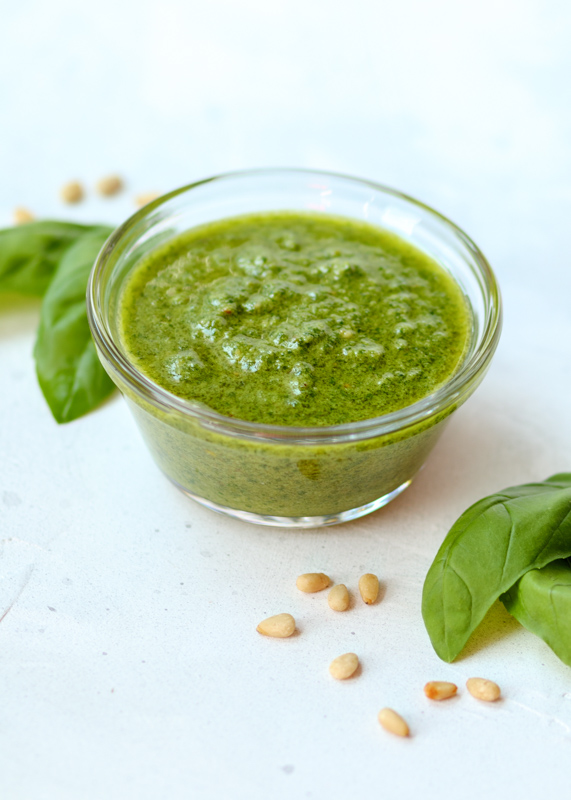 If you've never seen a cucumber plant grow it spreads out these little tendrils that wrap around whatever they can get attached to – stakes, netting, other plants – and then continue growing from there. There's been a few times the cucumber tendrils have almost yanked over our entire stake and netting set up, but at least we almost have some mature cucumbers! Do any of you grow your own vegetables or herbs?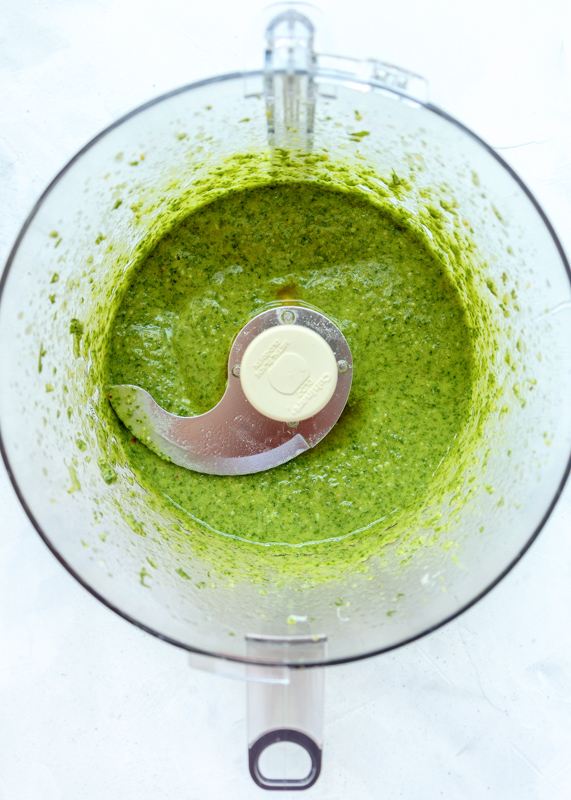 So back to the thriving herbs. Our basil plant was really full so I decided to whip up a batch of pesto. My basil pesto only requires basil, pine nuts, garlic, salt, Parmesan or pecorino cheese and some olive oil. The ingredients and the recipe are so simple, but there are few foods that rival the taste of fresh pesto. There are hundreds of ways to use pesto, but the two recipes I'm posting on Wednesday and Friday will show you how I chose to use ours. Our basil plant is already full again so looks like I need to make another batch! What is your favorite way to use pesto?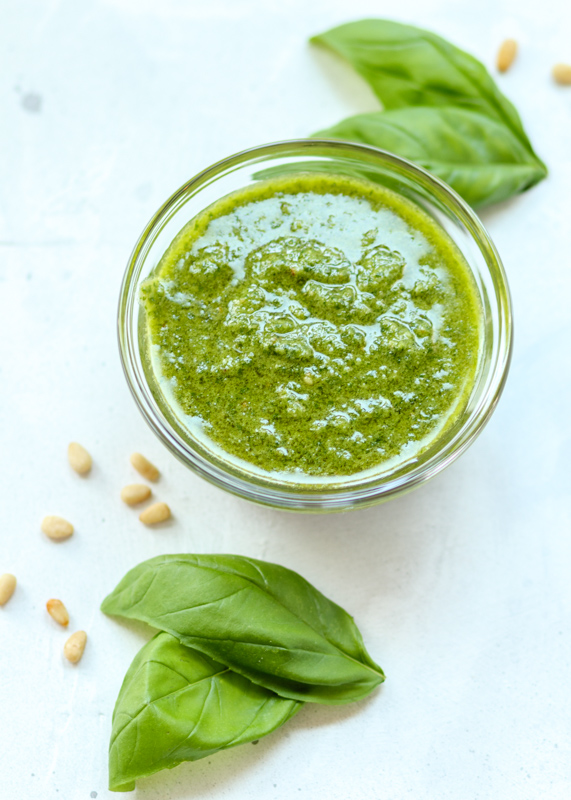 Homemade Basil Pesto
Ingredients
4 cups fresh basil
½ cup grated Parmesan or pecorino cheese
⅓ cup toasted pine nuts
1 garlic clove
½ teaspoon salt
½ cup extra virgin olive oil
Directions
In a food processor, pulse together the basil, pine nuts, garlic, salt and pecorino until finely chopped. Add the olive oil and pulse until smooth. Use immediately or store in the fridge in an airtight container for a week. My favorite way to freeze is in a small freezer bag. I lay it flat to freeze; then it doesn't take up much space in the freezer and it's easy to break off a piece when you need it.