Mini Baked Turkey Meatballs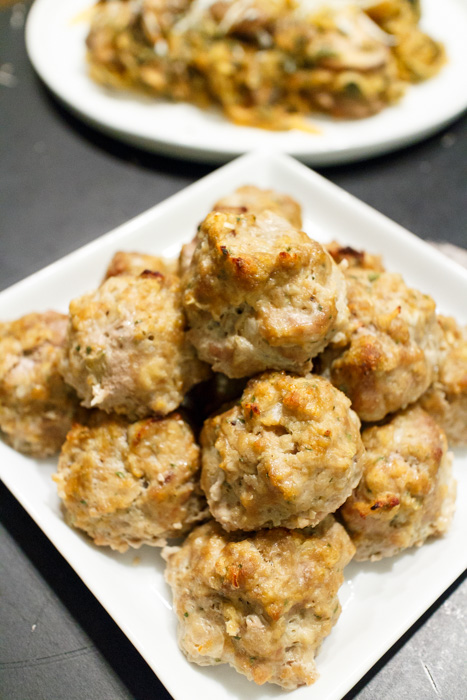 Have you ever had a dish or ingredient that you just can't ever seem to get right? That sums up my relationship with ground turkey, well at least until I tried these baked turkey meatballs. Meatballs made with ground turkey that are juicy, moist and mouthwatering delicious? Yes folks, I promise you it exists!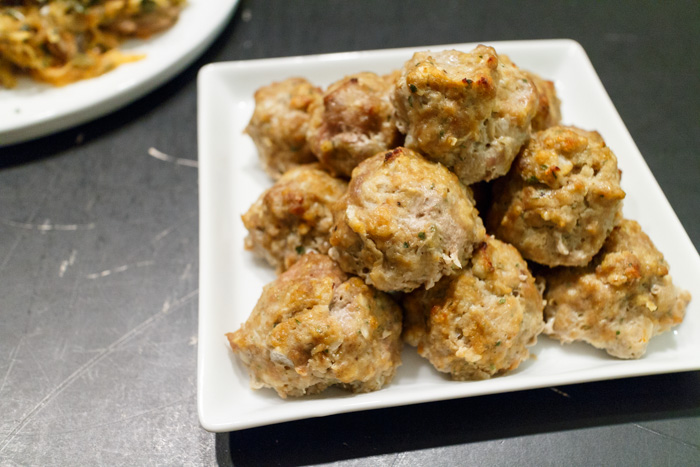 After dry turkey burgers and tasteless turkey meatloaf I was ready to give up on this healthy protein. I wanted something healthy to go along with my spaghetti squash with spinach and mushroom marinara so I decided I would give it one more shot and was met with great success! And deliciousness. They were also easy enough to whip up on a weeknight, which is always a huge bonus.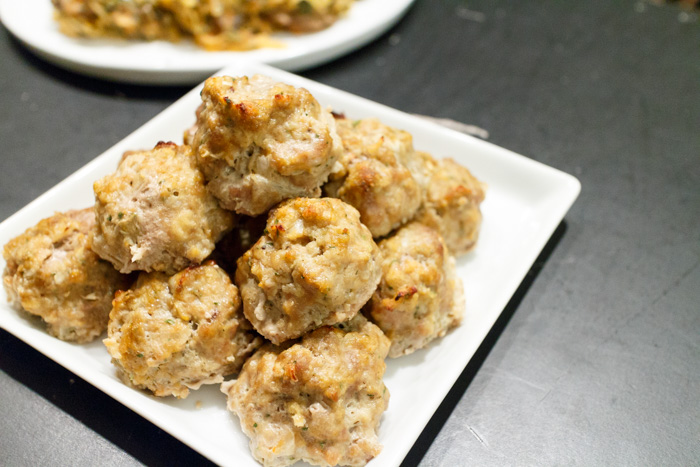 This recipe makes enough meatballs to have freezable leftovers so you can have meatballs all week long. Everyone tends to just think of meatballs with spaghetti, but there are endless possibilities with these tasty cuties. Add some melted provolone and have meatballs sliders. Serve them with brown rice & stir fried vegetables for a quick and healthy meal. Heat a few in tomato soup for some added protein. Eat a couple on top of a Greek salad. Or just enjoy them on a big pile of spaghetti with loads of Parmesan.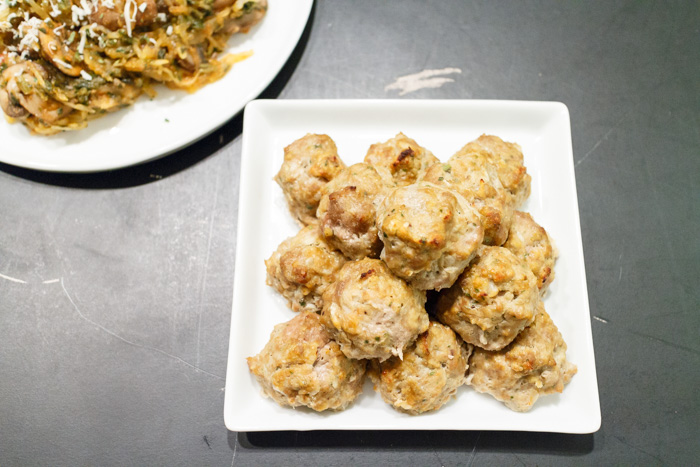 Mini Baked Turkey Meatballs
Ingredients
1 small onion, grated
3 cloves garlic, minced
1 large egg
¼ cup bread crumbs
3 tablespoons ketchup
¼ cup chopped fresh parsley or 2 tablespoons dried parsley
½ cup grated fresh Parmesan
1 teaspoon salt
¼ teaspoon ground black pepper
1 pound ground turkey (look for ground turkey that isn't all turkey breast meat)
Directions
Preheat oven to 400 degrees F. Line a baking sheet with parchment paper and set aside.
In a large mixing combine all the ingredients except the turkey. Add the ground turkey and mix until just combined.
Form the meatballs with a diameter of 1½" and place evenly on the prepared baking sheet. Bake for 20 minutes.
Notes
To freeze, place the cooled meatballs so they aren't touching on a baking sheet small enough to fit in your freezer lined with parchment paper. Once the meatballs feel frozen, store in a freezer bag. To reheat, place in sauce while warming up. To heat in the microwave, cook for 1.5-2 minutes for 3 meatballs; 3 minutes for 6 meatballs.
Recipe slightly adapted from

Giada De Laurentiis

.