Turkey and Manchego Panini with Sun-dried Tomato Mayo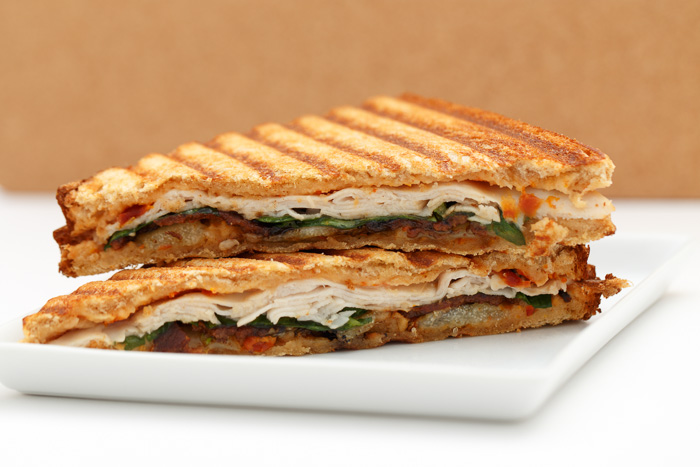 Sometimes I find myself craving a sandwich. There's something so satisfying about a fresh deli sandwich loaded with meat, cheese, lettuce, tomatoes and of course mayonnaise. Recently, to conquer my craving I decided to take it one step further and make a panini. While still a sandwich, a panini takes it to a whole new level with a crunchy exterior and gooey melted cheese. The panini is the queen diva of sandwiches and this one certainly stands up with the best of them.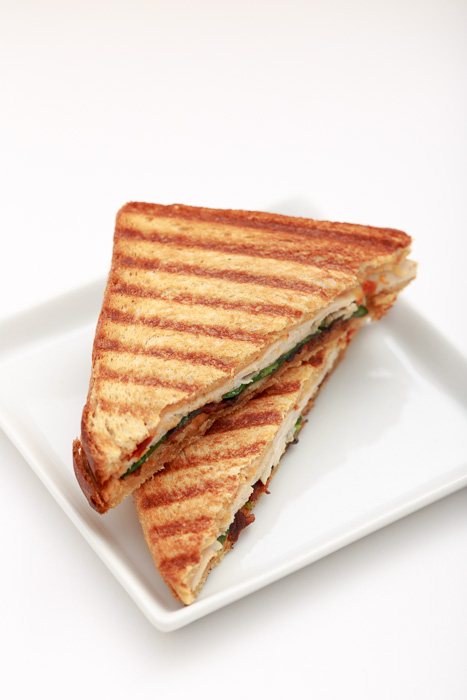 There are many stars of this panini and one is the Manchego cheese. Manchego is a firm Spanish cheese that tastes similar to monterey jack with an added nutty flavor. It complements the roast turkey, salty crunchy bacon and the delicious sun-dried tomato mayo. I don't have a fancy panini contraption and it was still a cinch to make. All you need is a grill pan and another heavy pan to press the sandwich. If you don't have a grill pan a regular frying pan will do the trick as well. Now please excuse me while I make another one and continue conquering my craving, which is now for this panini.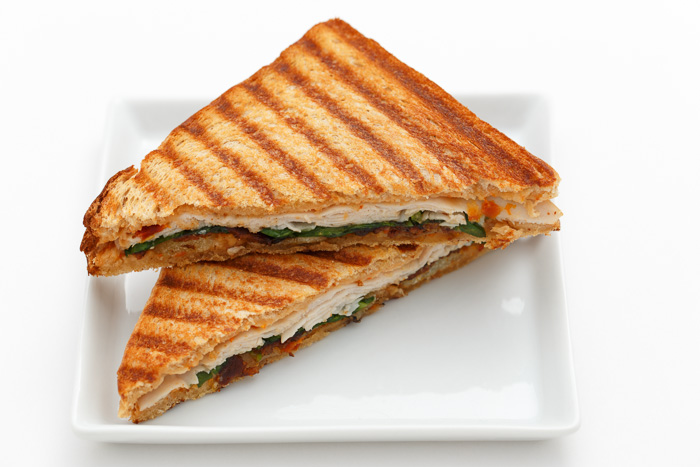 Ingredients
2 slices bread
2 tablespoons sun-dried tomato mayonnaise
2 ounces deli turkey breast, about 2-3 slices
1 thin slice Manchego cheese
2 strips cooked bacon
¼ cup fresh spinach leaves
Directions
Heat a grill pan or skillet to medium heat and lightly coat with olive oil cooking spray, or heat 2 teaspoons olive oil.
Make your sandwich by spreading 1 tablespoon of sun-dried tomato on each slice of bread. Add the turkey slices, Manchego cheese, bacon and spinach then close your sandwich. Place your sandwich on the grill pan or skillet and place a heavy pan on top of the sandwich to weigh it down.
Cook the panini 3-4 minutes per side or until the bread is crispy and the cheese is melted.