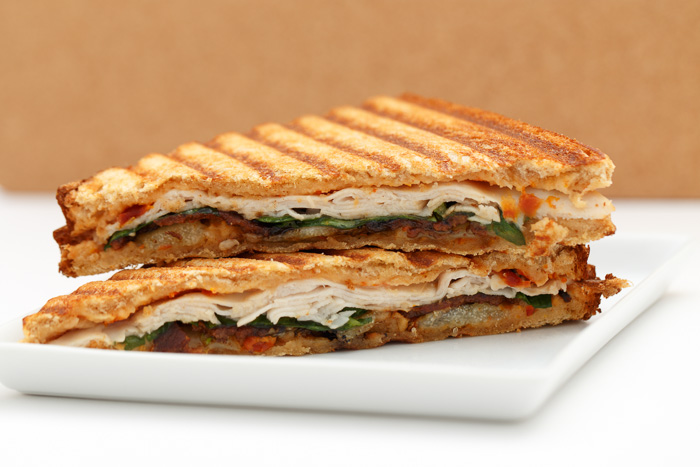 2 slices bread
2 tablespoons sun-dried tomato mayonnaise
2 ounces deli turkey breast, about 2-3 slices
1 thin slice Manchego cheese
2 strips cooked bacon
¼ cup fresh spinach leaves
Heat a grill pan or skillet to medium heat and lightly coat with olive oil cooking spray, or heat 2 teaspoons olive oil.
Make your sandwich by spreading 1 tablespoon of sun-dried tomato on each slice of bread. Add the turkey slices, Manchego cheese, bacon and spinach then close your sandwich. Place your sandwich on the grill pan or skillet and place a heavy pan on top of the sandwich to weigh it down.
Cook the panini 3-4 minutes per side or until the bread is crispy and the cheese is melted.