Olive Tapenade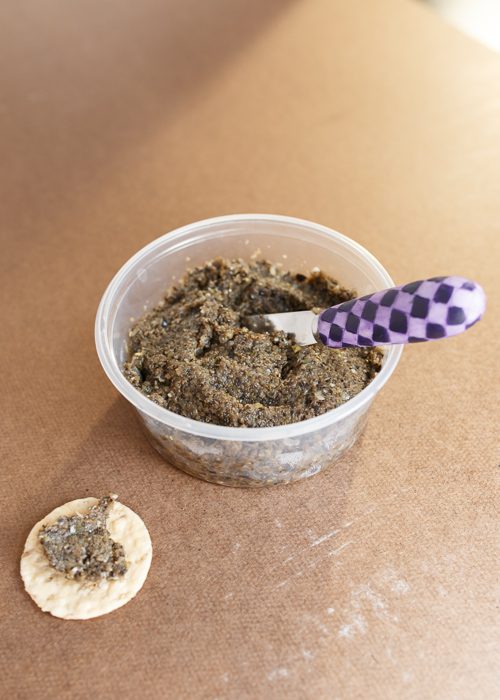 A couple weeks ago Matt's brother was talking about olive tapenade and I got inspired to create my own. Whenever I decide to make a new item from scratch I like to do some thorough research and soak in whatever information I can about the adventure I'm about to embark on. According to Wikipedia, clearly the smartest website on the internet, a tapenade is, "a Provencal dish consisting of puréed or finely chopped olives, capers, anchovies and olive oil." This statement provided two surprising conclusions (who knew a dip could be so unpredictable?).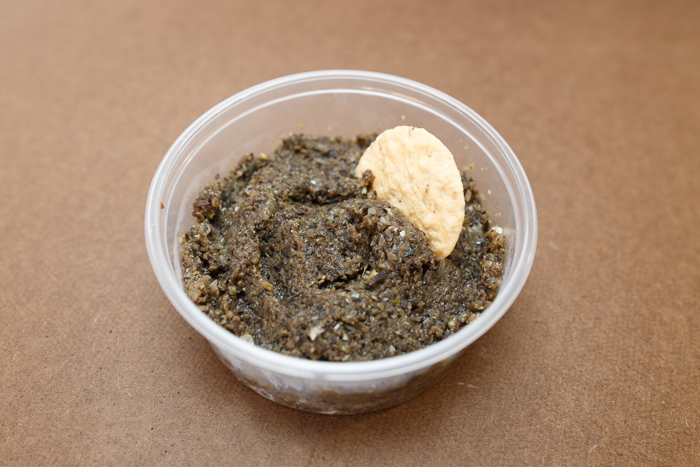 First, this recipe should just be called tapenade since that word already assumes olives are included. However, I'm a descriptive person so I will keep the olive in the title even though it's apparently redundant. Second, the recipe I had for olive tapenade and was about to create was an imposter and no olive tapenade at all! There were no capers. There were no anchovies. Having only half of the Wikipedia required makings of an olive tapenade made me nervous. So I jazzed up my recipe a bit and added some capers, although you can breath a sigh of relief as I continued to omit the anchovies.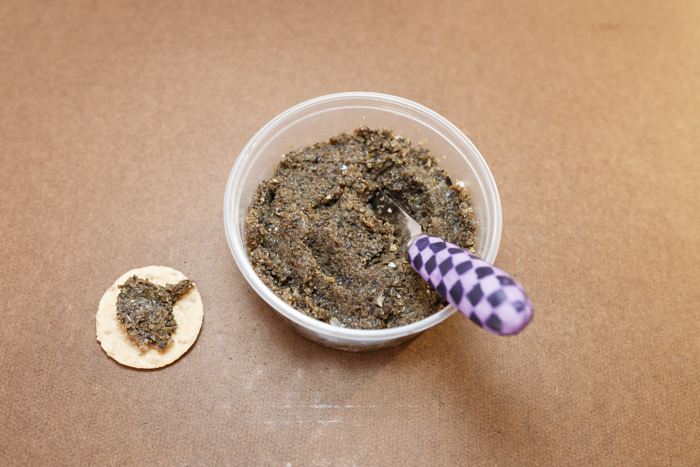 So if all this rambling and mumbo-jumboing about olives and anchovies hasn't scared you away, please know that this dip, spread or whatever you want to call it is so tasty. Addictingly tasty. The texture is smooth while the briny flavor manages to be hearty and light at the same time. Spread it on a caprese panini. Stuff it in baked chicken breasts. Eat it straight out of the container with rice crackers, a perfect combination. Or you could put it in a presentable bowl for company if that's your thing. Your guests will be very impressed- as long as you don't eat it all before they get there.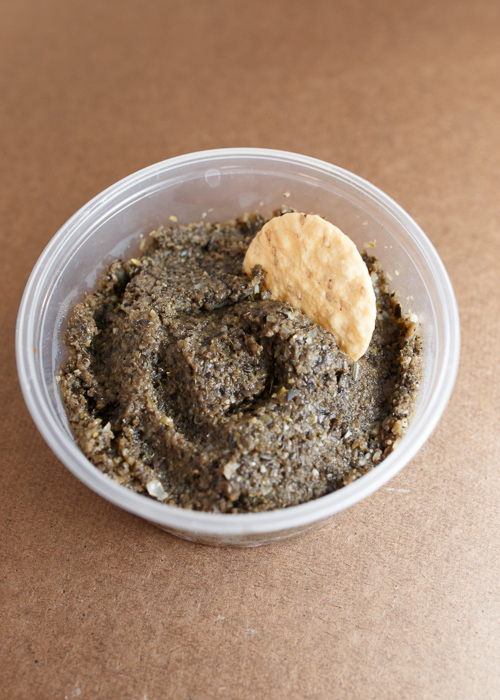 Olive Tapenade
Ingredients
2 teaspoons olive oil, divided
½ cup minced shallots, about 3 shallots
3 cloves garlic, chopped
¼ teaspoon dried oregano
1 cup pitted kalamata olives
1 tablespoon capers
½ teaspoon lemon juice
Salt and pepper
Directions
Heat 1 teaspoon of olive oil in a small sauté pan over medium heat. Sauté the shallots, garlic and oregano until cooked through and fragrant, about 4 minutes.
Remove from the heat and season with salt and pepper.
Add the garlic mixture, olives, capers, lemon juice and 1 teaspoon of olive oil to the bowl of a food processor and blend until smooth.
Serve with rice crackers or hearty bread.
Recipe adapted from

The Southern Vegetarian
.