World's Smoothest Chocolate Fudge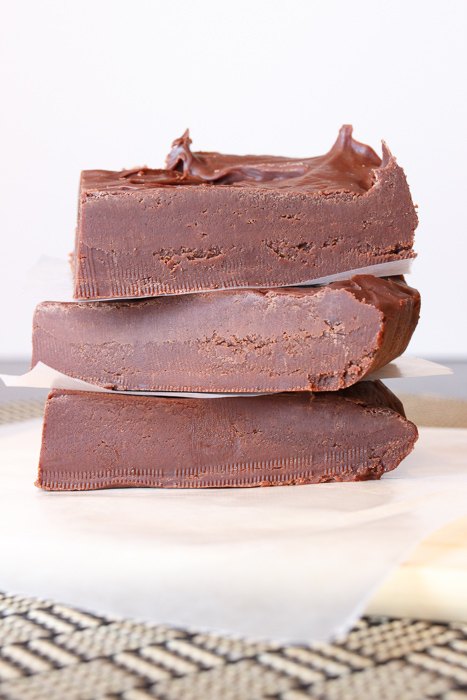 It's official, holiday season is well underway. Decorations have taken over the stores, holiday party invitations have been received and here in New England it has been absolutely frigid. As ridiculous as I believe it is that the grocery store had Christmas themed candy on November 1st I am definitely guilty of early holiday enthusiasm including Christmas shopping and streaming my holiday music playlist well before Thanksgiving. Whether you are having trouble getting into the holiday spirit or you've been humming Christmas carols since August this fudge is sure to get you excited.
This here is the world's smoothest fudge. I am allowed to make this claim because I have tried every fudge ever made across the globe including the one your grandma made last year. Although it was tasty, it does not hold a title quite like this one. Surprisingly simple, this fudge uses condensed milk instead of granulated sugar to lend to its smooth texture. The simplicity, delightfulness and versatility of this fudge recipe makes it a great holiday gift idea for family, friends, coworkers, neighbors and yourself. After you make this recipe and taste the rich chocolate you will be very torn. Part of you will want to keep it all to yourself because it's habit forming. But part of you will want to give it all away because, well it's habit forming and then we would have to add new pants to our holiday wish list. So make some, have some and spread the chocolately love.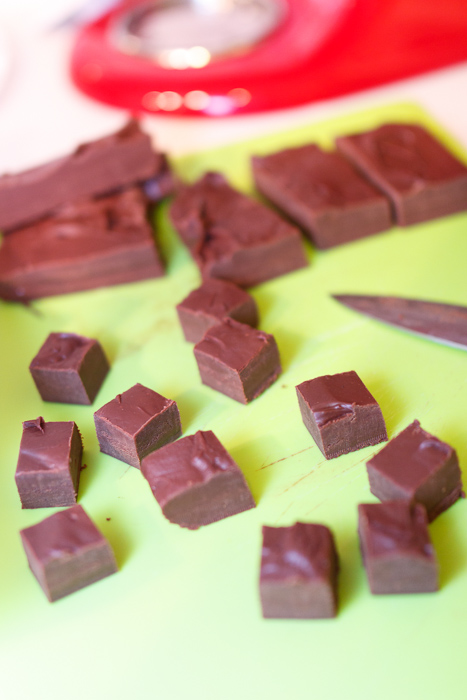 One variation is to add chopped walnuts to the fudge. This is how my stepmom usually makes it, but she always leaves some without for me since I don't like nuts interfering with my chocolate experience. However, I have some exciting variations I'm experimenting with so I will be sure to share in plenty of time for you to make this holiday season. Go and make this chocolate fudge now so you are ready to handle the dangerously delicious novelties I'll have for you in a couple weeks.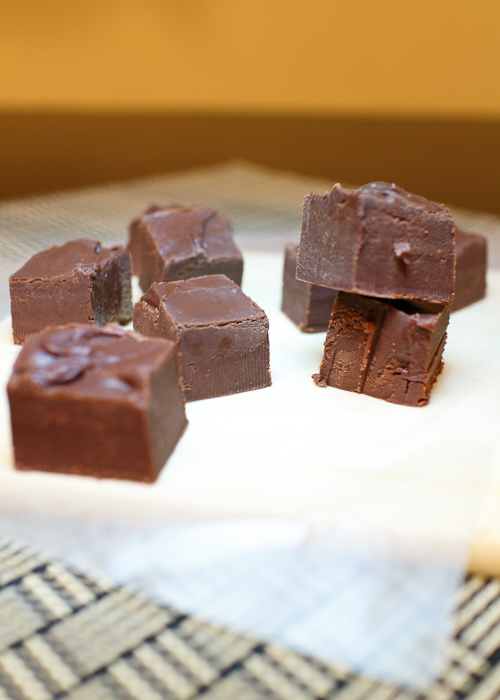 Worlds's Smoothest Chocolate Fudge
Ingredients
1 ounce Baker's unsweetened baking chocolate
2 tablespoons unsalted butter
One 12 ounce bag semi-sweet chocolate chips
One 14 ounce can Eagle Brand sweetened condensed milk
1 teaspoon vanilla
Directions
Line an 8" x 8" pan with wax paper and set aside.
Melt butter and the baking chocolate square in a double boiler over medium heat, stirring occasionally.
Pour in half the bag of chocolate chips and stir with a heatproof rubber spatula to help melt. Once partially melted add the rest of the bag of chocolate chips and stir until fully melted.
Carefully stir in the condensed milk to combine and remove from the heat. Stir in the vanilla.
Pour the chocolate mixture into the prepared pan and smooth the top with the spatula.
Refrigerate until the fudge is set then cut into bite size pieces. Best eaten straight from the fridge.
Notes
Variation: Add ½ cup chopped walnuts right before pouring chocolate mixture into the pan.