Asparagus with Creamy Orange Sauce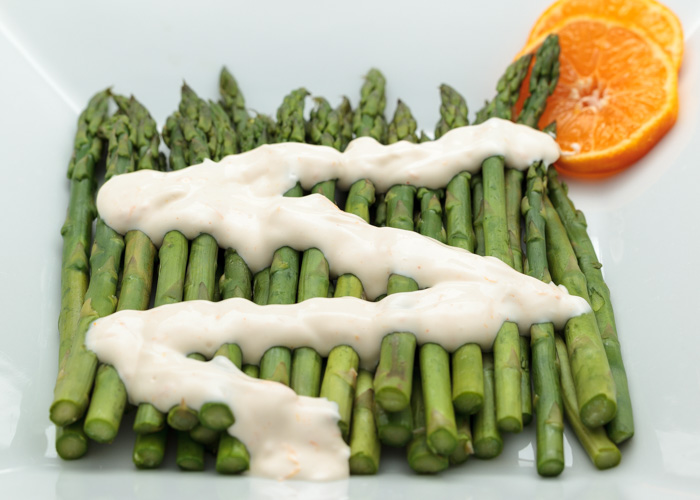 These next couple weeks are all about simple weeknight recipes. Sometimes when I plan the meals for the week I have such large ambitions and enthusiasm. It's a Sunday morning, I'm feeling well rested, and Matt and I are ready to head to the grocery store with nothing but a lazy day in front of us.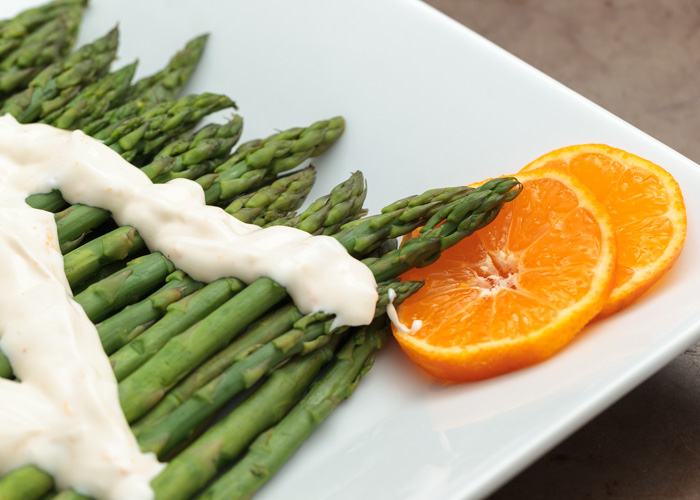 Skip ahead to a regular weeknight. I was just at work for 9 hours, now I'm driving through traffic to pick Matt up at work and go home, we're hungry, tired and that hour long multistep dish is so not happening. Sound familiar?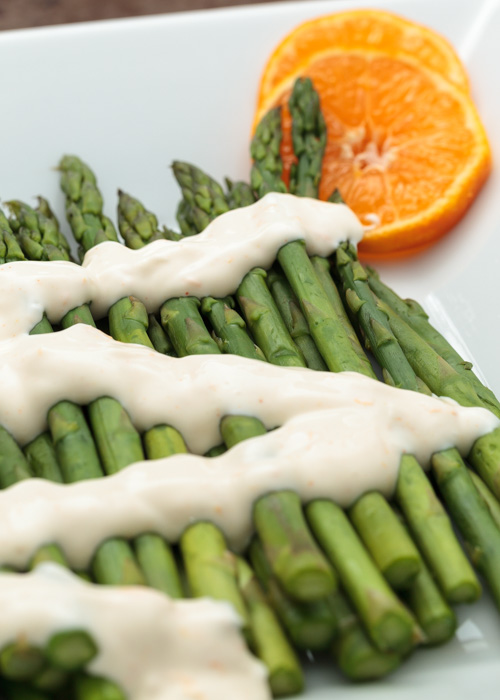 I absolutely love cooking, but most weeknights, dinner is just something I want to get done so I can get to work on my to-do list, read or just flop on the couch. Lately, one of my biggest dilemmas has been coming up with different, but still quick, ways to cook our veggies. Enter this asparagus with creamy orange sauce!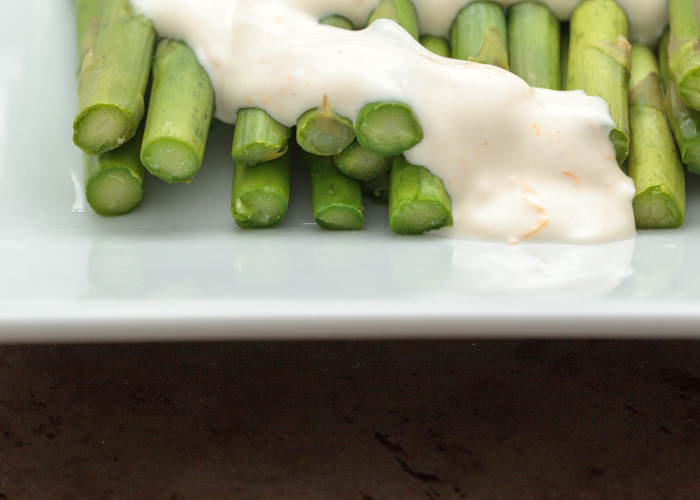 Greek yogurt, mayonnaise and orange zest are combined to provide a bright and tangy complement to steamed asparagus stalks. The sauce adds a little something extra to the asparagus while adding only a minute more of cooking time.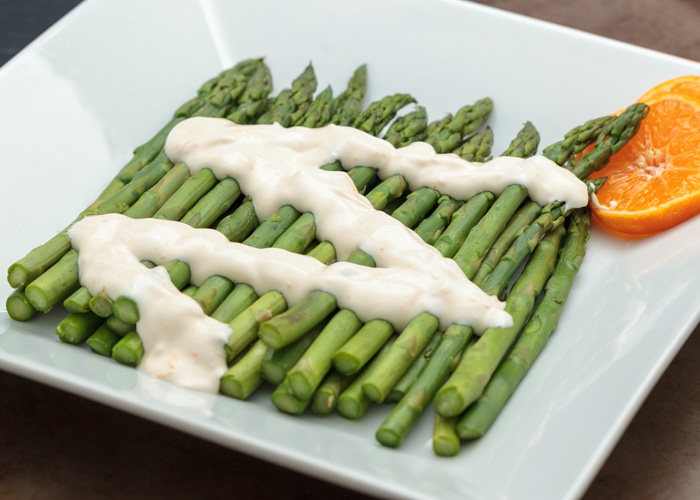 So keep it simple, but exciting, this weeknight and jazz up your veggies!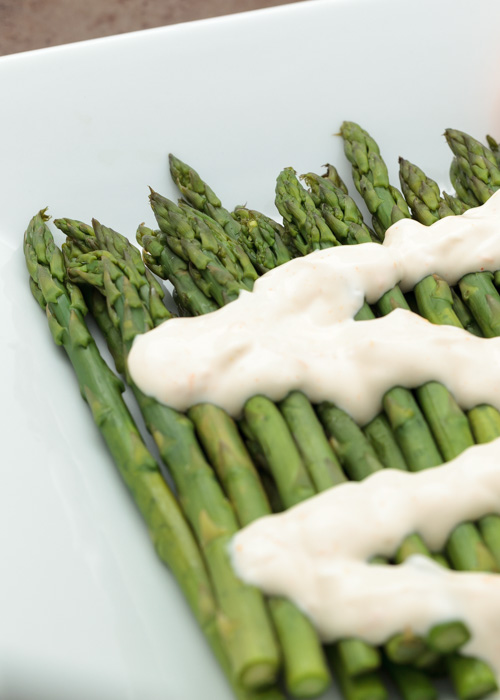 Asparagus with Creamy Orange Sauce
Ingredients
1 pound asparagus spears
2 tablespoons plain nonfat Greek yogurt
2 tablespoons olive oil mayonnaise
½ teaspoon orange zest
Pinch of paprika, ground cayenne pepper or chili powder depending on heat preference
Slices of oranges for serving, optional
Directions
Snap off the woody stems of the asparagus and discard. Steam until crisp tender.
Combine the yogurt, mayonnaise, zest and ground spice in a small bowl. Spread over the cooked asparagus before serving. Serve with the sliced oranges if desired.
Recipe from

Better Homes and Gardens

.