Avocado Toast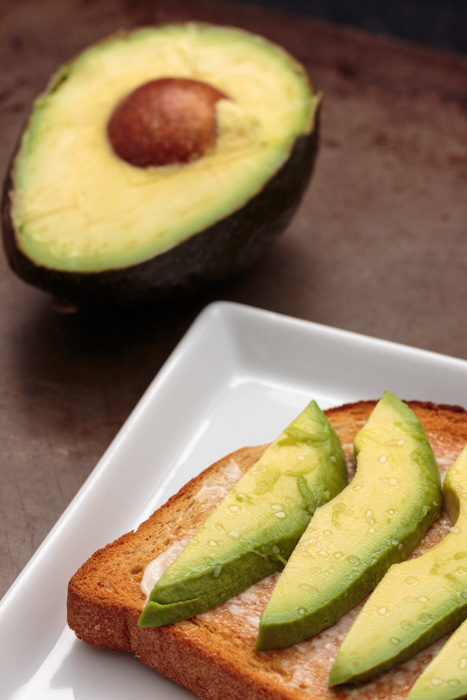 Have you heard of avocado toast? This simple breakfast dish has been trending all over Pinterest and Instagram for the past year. It's been blogged about, tweeted, favorited, snapped, and of course consumed like crazy. Even with the flurry of social media, I first heard of avocado toast at a work breakfast potluck last spring. Side note:  work breakfast potluck is the absolute best way to start a workday. Between all the bacon, waffles and egg casseroles, the person doling out slices of avocado toast seemed more than a little bizarre to me.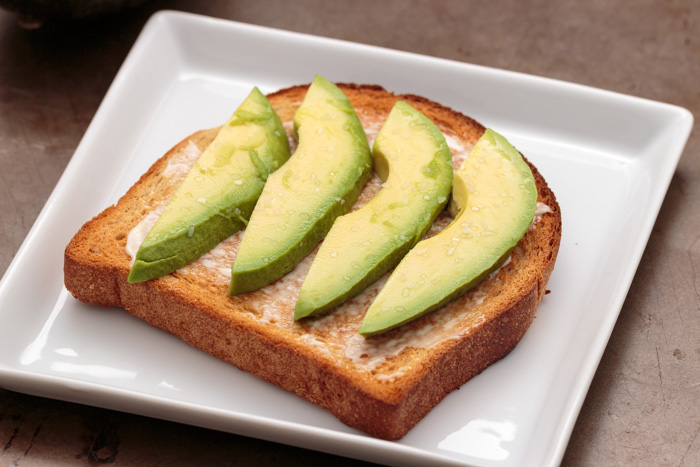 My love for avocado and my foodie curiosity led me to try some and wow. Just wow. Why had I never thought of this before? The crunchiness of the toast, the creaminess of the avocado, the slight tanginess of the teeniest bit of mayonnaise and the saltiness from the sea salt flakes… wow, oh wow. Those of you who have experienced avocado toast before are currently nodding your heads and walking to their kitchen to pop some bread in the toaster. Those of you who haven't experienced this simple phenomena should take note and go do the same so you can add a new breakfast staple to your routine.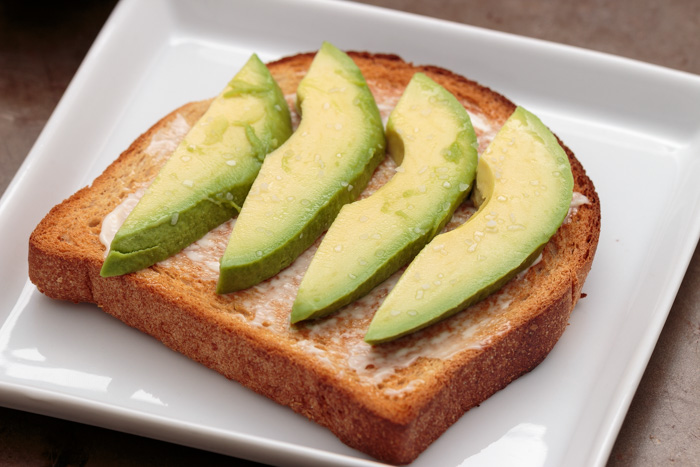 Avocado Toast
Ingredients
1 piece of whole wheat bread
1 schmear of mayonnaise, roughly 2 teaspoons
½ avocado, sliced
Maldon Sea Salt Flakes, or coarse sea salt
Directions
Toast the bread. Spread a very thin layer of mayonnaise on the toast. Top with the sliced avocado and a very generous sprinkling of sea salt flakes.