Italian Wedding Soup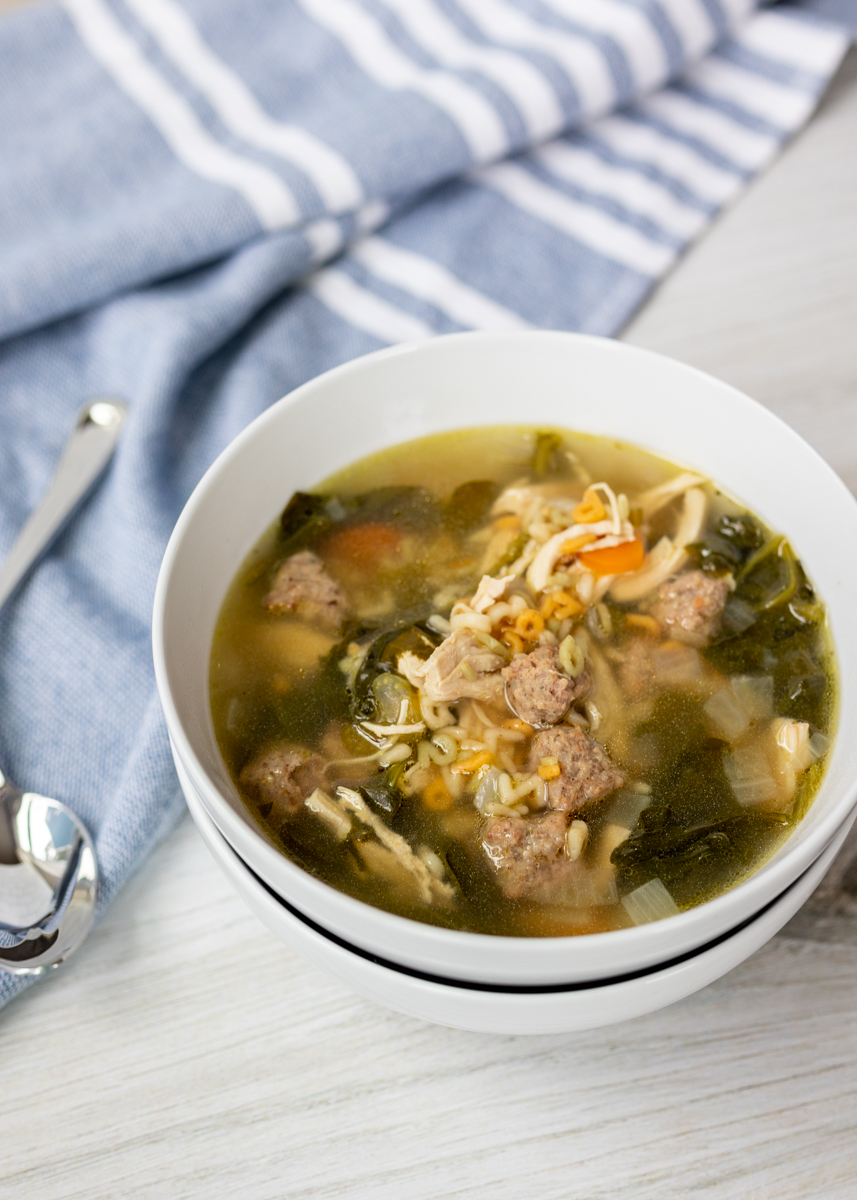 1 pound boneless skinless chicken breast
2 tablespoons unsalted butter
1 small yellow onion, small diced
2 carrots, peeled then thinly sliced
2 stalks celery, trimmed then thinly sliced
1 clove garlic, minced
12 cups low sodium chicken broth
¾ cup small pasta
8 ounces chopped fresh spinach
14-16 ounces frozen mini beef meatballs (I use Earth's Best)
Salt and fresh ground black pepper
Place the chicken in a medium saucepan and cover with water. Bring to a boil and boil for 15 minutes. Chicken should have an internal temperature of 165 degrees F. Remove the chicken from the saucepan and shred once cool enough to handle. No need to save the water it cooked in; it was a boneless skinless breast so the water won't be flavorful or broth-like.
Meanwhile, melt the butter in a large stockpot over medium heat. Add the onion, carrots, celery and garlic and season with salt and pepper. Cook, stirring occasionally, for 10 minutes.
Add the broth and bring to a boil. Reduce the heat to low, cover and simmer for 30 minutes.
Season with salt and pepper to taste then add the pasta and cook for 6 minutes. Add the spinach and cook for 3 more minutes. Add the shredded chicken and the frozen mini meatballs. Cover and simmer on low for 30 minutes.