Orange Pistachio Macaroons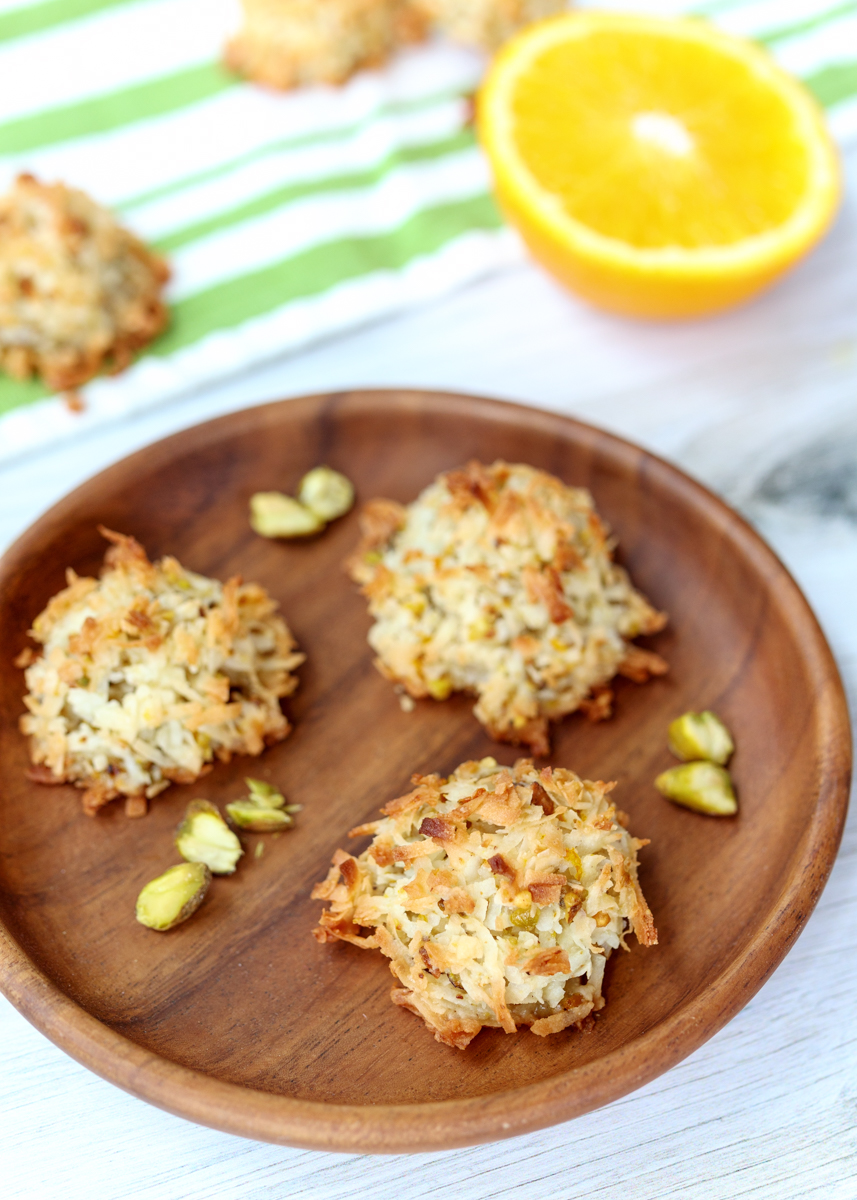 ⅓ cup shelled unsalted pistachios
3 large egg whites
½ cup granulated sugar
1 tablespoon finely grated orange zest
¾ teaspoon vanilla extract
⅛ teaspoon salt
1 14-ounce package sweetened shredded coconut (about 3 cups)
Preheat oven to 325 degrees F, making sure oven racks are in the upper and lower thirds positions. Line 2 baking sheets with parchment paper and set aside.
Using a knife or food processor, finely chop the pistachios. Set aside.
In a large bowl, whisk the egg whites, sugar, orange zest, vanilla and salt until the mixture is frothy. Stir in the pistachios. Stir in the shredded coconut until combined. Spoon heaping tablespoons of the coconut mixture onto the prepared baking sheets. Bake the macaroons for 25-30 minutes, or until golden, switching the pans halfway through cooking. Let the macaroons cool for 10 minutes on the baking sheets set on wire cooling racks, then move the macaroons to the wire cooling racks to cool completely.
Recipe by
Lemon & Mocha
at http://www.lemonandmocha.com/2019/11/15/orange-pistachio-macaroons/