Butterscotch Pumpkin Haystacks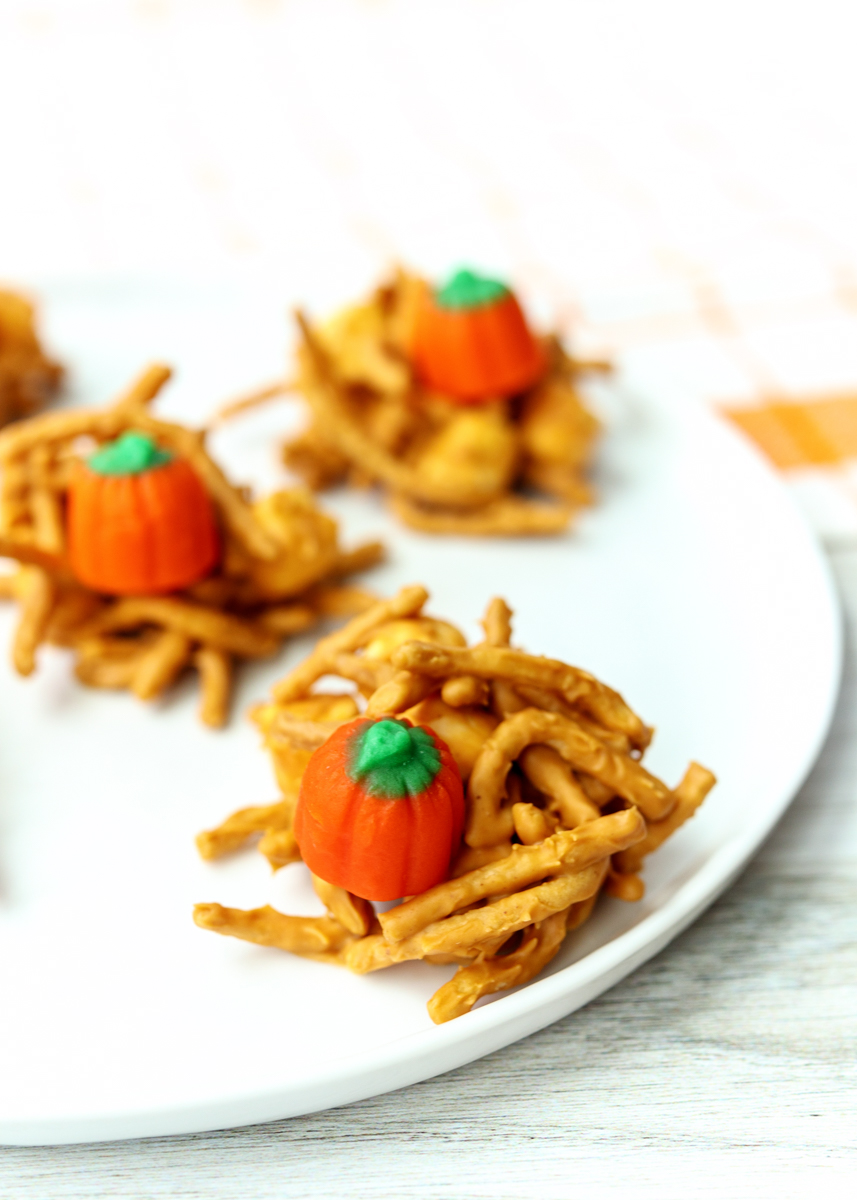 Yield:
about 70 haystacks
11-ounce bag of butterscotch flavored morsels (about 1⅔ cups)
¾ cup creamy peanut butter
3½ cups miniature marshmallows
2 5-ounce cans chow mein noodles
1-2 bags pumpkin mellowcremes
Line 2 baking sheets that will fit in your fridge with wax paper and set aside.
Melt the butterscotch morsels using either a double boiler or a microwave. If you're using a double boiler, melt the morsels over medium heat, stirring occasionally, then skip to the next step. If you're using a microwave, heat the morsels in a large microwave-safe bowl for 30 seconds. Stir then continue to microwave and stir in 15 second increments until they're melted.
Stir in the peanut butter and the mini marshmallows. Stir in both cans of the chow mein noodles until completely coated. Spoon little stacks onto the prepared baking sheets, adding a pumpkin mellowcreme to each stack. Put in the fridge to set completely.
Once set, you can either store at room temperature or in the fridge.
Recipe by
Lemon & Mocha
at http://www.lemonandmocha.com/2019/10/07/butterscotch-pumpkin-haystacks/