Butternut Squash Ravioli in a Sage Brown Butter Sauce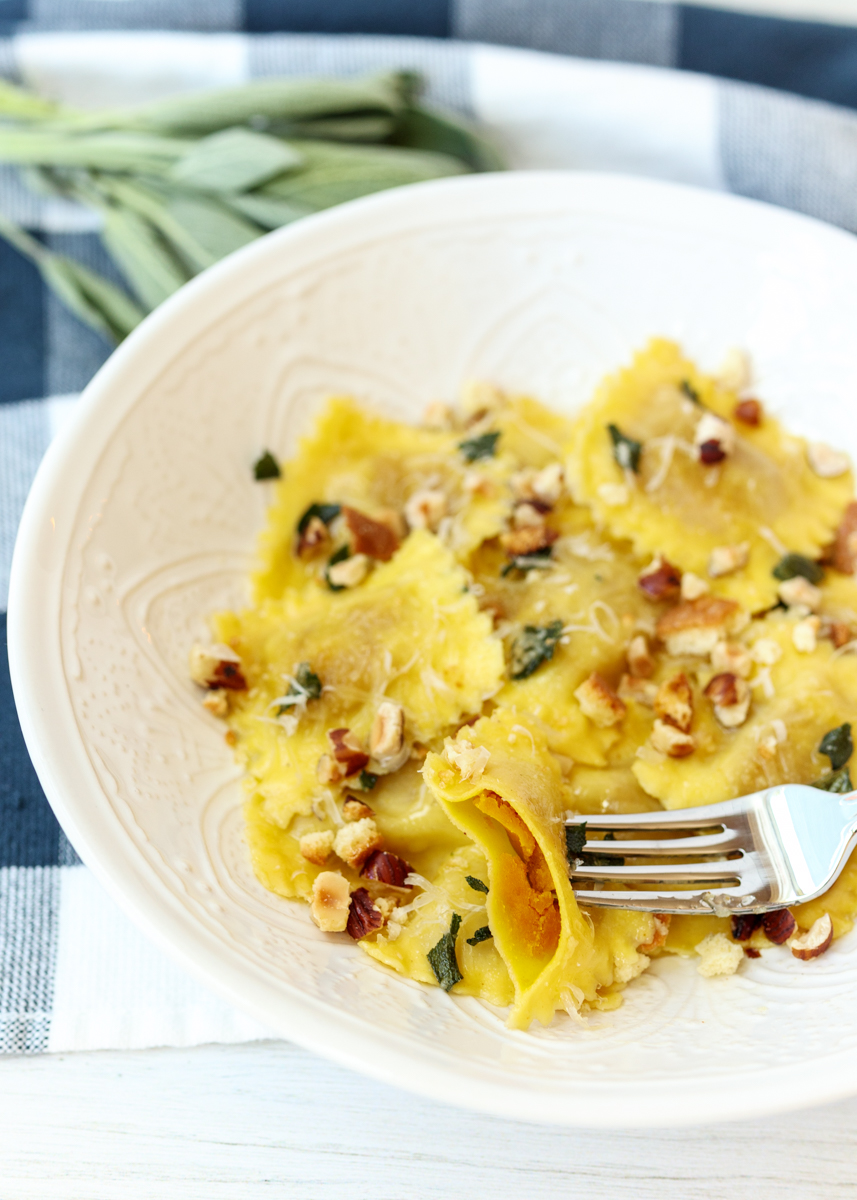 ½ cup chopped hazelnuts
1 pound fresh butternut squash or pumpkin ravioli
6 tablespoons unsalted butter
6 fresh sage leaves, torn
Pinch of ground nutmeg
½ cup fresh grated Parmesan, plus more for serving
2 amaretti or biscotti cookies, crumbled
Toast the hazelnuts. Preheat oven to 350 degrees F. Spread the chopped hazelnuts on a baking sheet then bake for 3-5 minutes, or until lightly toasting, being careful not to let burn. Set aside.
Cook the fresh ravioli according to the package directions. If they're done before the browned butter sauce, very lightly toss with olive oil so they don't stick together.
Melt the butter in a large sauté pan over medium-low heat. Once melted, let the butter continue to cook, swirling the pan occasionally. Once the butter is a light tan and starts to smell a lightly nutty, add the torn sage leaves. Let the sage leaves lightly crisp up then remove from the heat. Add the ground nutmeg. Add the cooked raviolis and toss to coat. Add the Parmesan. Plate the raviolis and sauce then top each plate with the toasted hazelnuts and crumbled cookies. Top with additional Parmesan, if desired.
Recipe by
Lemon & Mocha
at http://www.lemonandmocha.com/2019/10/11/butternut-squash-ravioli-in-a-sage-brown-butter-sauce/