Tuna Melt Egg Rolls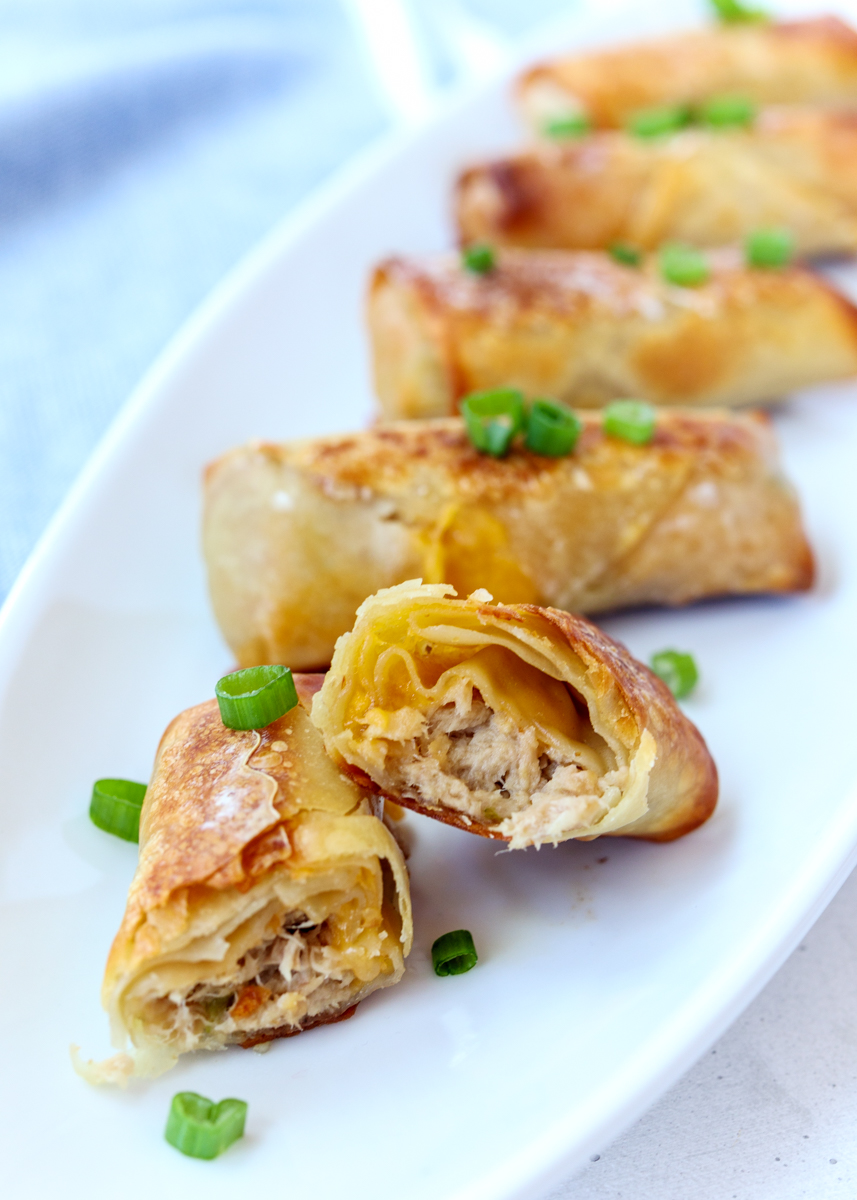 1 5-ounce can of tuna fish, drained
3 tablespoons mayonnaise
1 scallion, end removed and chopped
Fresh ground black pepper
6 egg roll wrappers
6 tablespoons shredded cheddar cheese
Cooking spray
Everything but the bagel seasoning, optional
Preheat oven to 400 degrees F. Line a small baking sheet with nonstick aluminum foil or parchment paper and set aside.
Combine the tuna fish, mayonnaise and chopped scallion in a bowl. Season with the black pepper.
Before filling the egg roll wrappers, make sure you have a little bowl or cup of warm water and a clean work surface. Place the egg roll wrapper down so that a corner is facing you. Scoop ⅙ of the tuna mixture and place it near the bottom corner of the wrapper. I like to adjust the mixture so it's more of a log shape then a big mound. Place a tablespoon of the shredded cheese on top. Take the bottom corner of the wrapper and fold it up and over the mixture so it's completely covering it then continue to roll it one more time. Fold in the left and right corners so they create a little envelope then continue to roll it until it's 1 roll away from the top corner. Wet your finger with the water and use it to moisten the whole exposed top corner. Fold the corner down to close up and seal the roll. Place it on the baking sheet. Repeat for the remaining rolls then coat all the rolls with cooking spray. Sprinkle with everything but the bagel seasoning if desired.
Bake the rolls for 8 minutes, then flip them over and bake for another 8 minutes. They should be crispy and golden brown. Serve warm.