Creamy Mustard Roasted Fish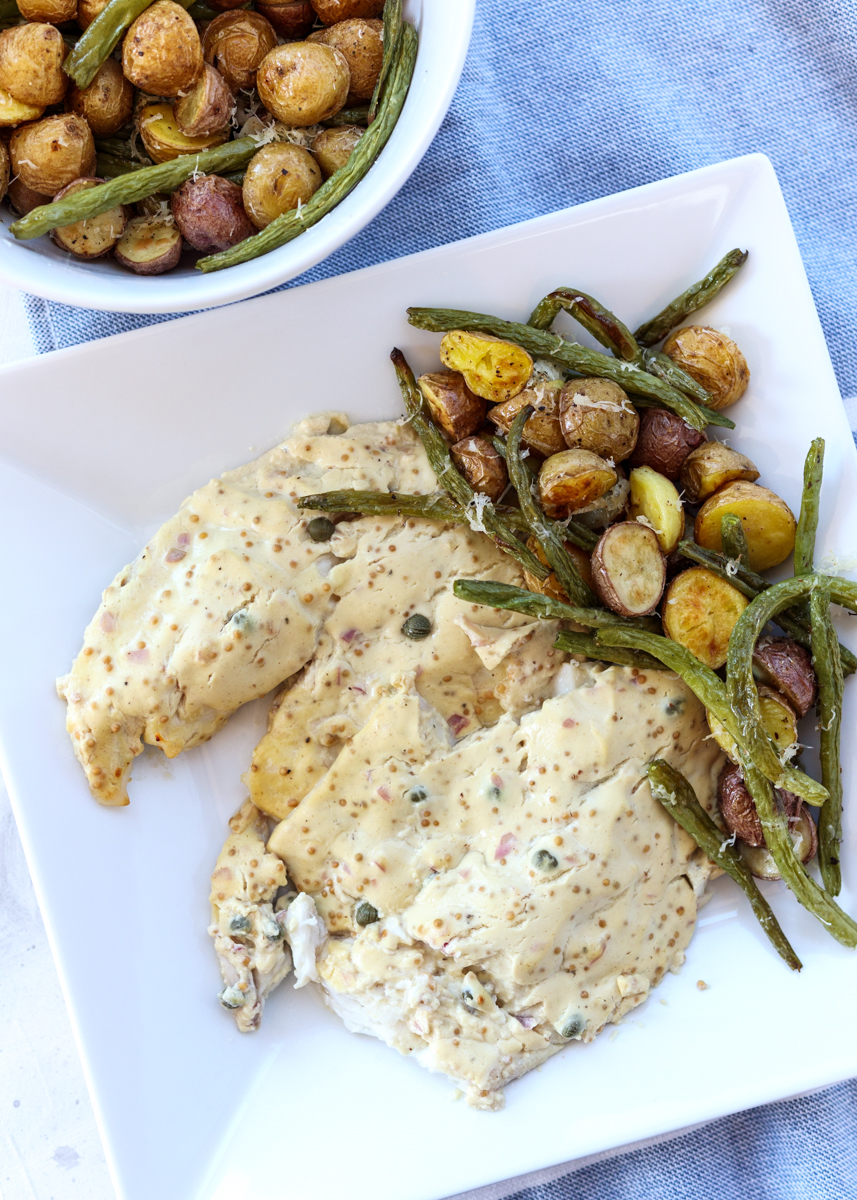 1 cup cauliflower florets (about 8 medium-large florets)
⅔ cup water
5 ounces nonfat Greek yogurt
3 tablespoons mustard
2 tablespoons minced shallots
1 tablespoon mustard seeds
2 teaspoons drained capers
4 tilapia fillets
1 teaspoon salt
½ teaspoon ground black pepper
Preheat oven to 425 degrees. Line a baking pan large enough to fit the fish fillets with nonstick aluminum foil or parchment paper and set aside.
Add the water and cauliflower florets to a saucepan. Bring to a boil then cover, reduce heat to low and simmer for 10 minutes. Drain the liquid then puree the cauliflower with the Greek yogurt until smooth. Combine the cauliflower-yogurt puree, mustard, minced shallots, mustard seeds and drained capers in a small mixing bowl.
Place the tilapia fillets on the prepared baking pan. Season with the salt and pepper. Spoon the mustard sauce over the fish completely. Bake until the thickest part of the fish flakes, about 10-15 minutes. When it's done broil for 1 minute.
Recipe by
Lemon & Mocha
at http://www.lemonandmocha.com/2019/02/27/creamy-mustard-roasted-fish/