Browned Butter Rice Krispie Treats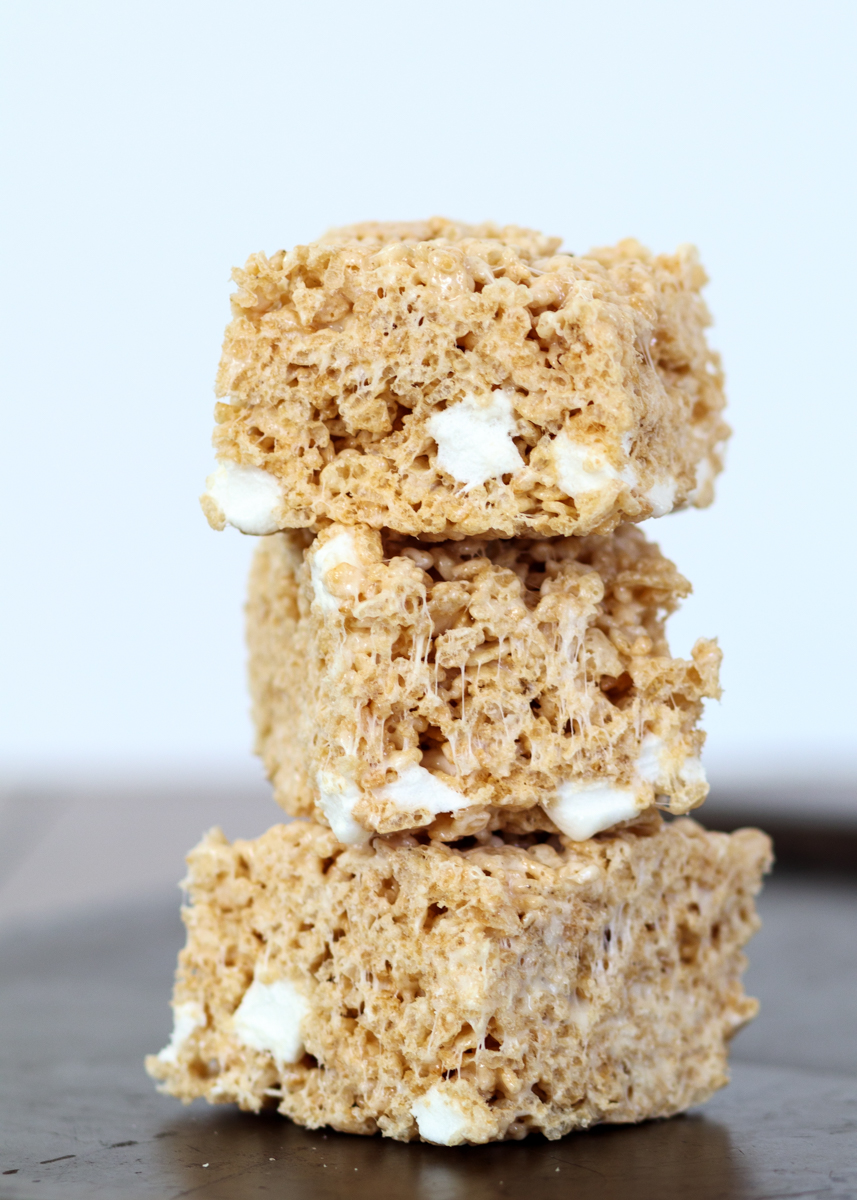 Yield:
12 regular or 9 jumbo krispie treats
3 tablespoons butter
4¾ cups mini marshmallows
1 teaspoon vanilla extract
¼ teaspoon salt
6 cups Rice Krispies cereal
Line a 13x9 pan or a 9x9 pan (see note) with nonstick aluminum foil and set aside.
In a large pot big enough to fit all the cereal, melt the butter over medium heat. Continue to cook the butter, making sure to continuously swirl the pan, until the butter is golden brown in color, about 4 minutes. Lower the heat then add 4 cups of the marshmallows, stirring until melted. Remove from the heat and stir in the vanilla and salt.
Add the cereal to the pot and gently stir until coated. Gently stir in the remaining ¾ cup of mini marshmallows. Pour the contents of the pot into the prepared pan and spread evenly. I used a small piece of wax paper to lightly press on the krispie treats in the pan to create an even-ish surface without pressing too hard (you don't want the krispie treats to be dense). Let cool completely.
Once cooled, remove the foil from the pan and cut the krispie treats with a sharp knife. Store at room temperature in an airtight container.
For 12 normal-sized krispie treats use a 13x9 pan. For 9 jumbo-sized krispie treats use a 9x9 pan.
The krispie treats stay for a few days, but they taste best the same day.
Recipe by
Lemon & Mocha
at http://www.lemonandmocha.com/2019/02/20/browned-butter-rice-krispie-treats/