Mediterranean Salad with Roasted Red Pepper Vinaigrette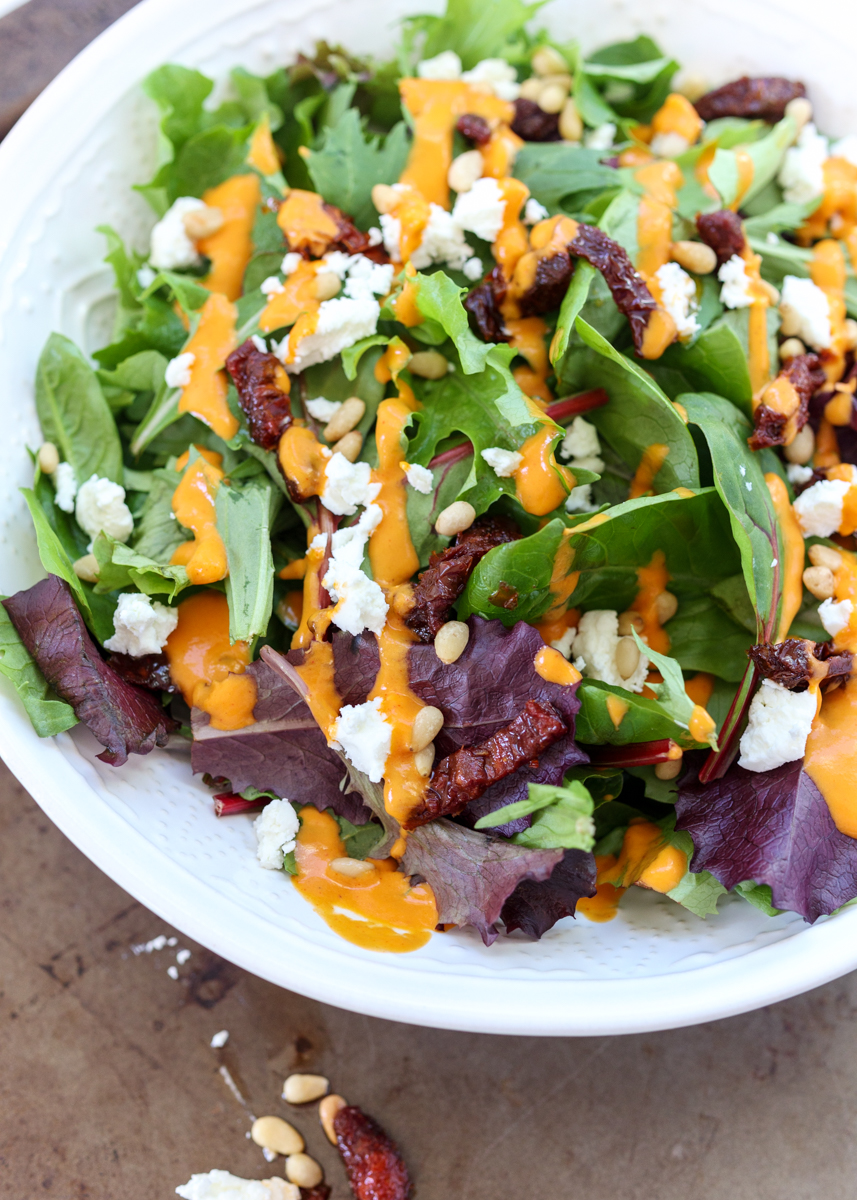 1 red pepper
¼ cup olive oil
1½ tablespoons red wine vinegar
½ teaspoon smoked paprika
8 cups spring mix salad greens
¼ cup toasted pine nuts
½ cup sun-dried tomatoes (from the jar/oil-packed), julienned
2 ounces goat cheese, plus more if desired
Salt and ground black pepper
Roast the red pepper. Preheat the oven to 400 degrees F. Spray a baking sheet or aluminum foil covered baking sheet with nonstick cooking spray. Wash and dry the red pepper then place on the baking sheet. Bake 20 minutes, flip the pepper over then bake for 20 more minutes. When the pepper is cool enough to handle, remove and discard the skin, stem and seeds.
Make the dressing. Add the roasted red pepper, olive oil, red wine vinegar and smoked paprika to a high-speed blender. Blend until smooth then season with salt and pepper to taste.
In a large mixing bowl or salad bowl, toss the salad greens with the pine nuts and the julienned sun-dried tomatoes. Add your preferred amount of the roasted red pepper dressing and toss. Crumble the goat cheese over top and serve.
Recipe by
Lemon & Mocha
at http://www.lemonandmocha.com/2019/02/18/mediterranean-salad-with-roasted-red-pepper-vinaigrette/