Pumpkin Hummus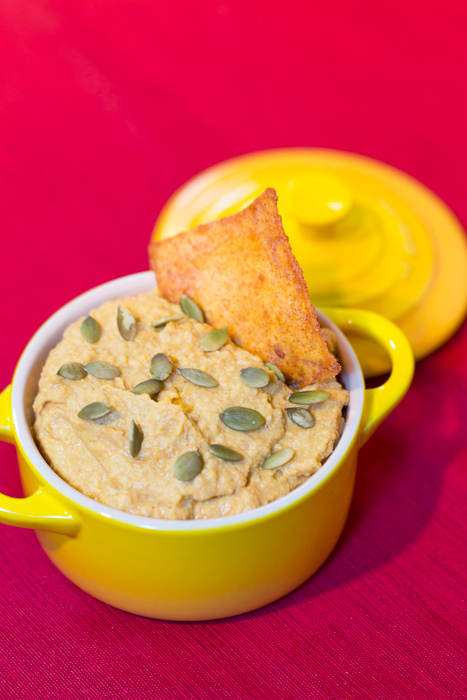 One 15-ounce can chickpeas
1 clove garlic
¾ cup pumpkin puree
5 tablespoons tahini paste
5 tablespoons olive oil
3 tablespoons lemon juice
½ teaspoon cumin
¼ teaspoon cinnamon
Salt
Pepitas for garnish
Drain and rinse the chickpeas to remove the excess salt. Set aside in the strainer to dry.
Puree the chickpeas, pumpkin, tahini, olive oil, lemon juice, cumin and cinnamon in a food processor or with an immersion blender until smooth.
Season with salt to taste. Top with the pepitas before serving.