Leftover Turkey Pull-apart Sliders with a Maple Mayo and Cranberry Barbecue Sauce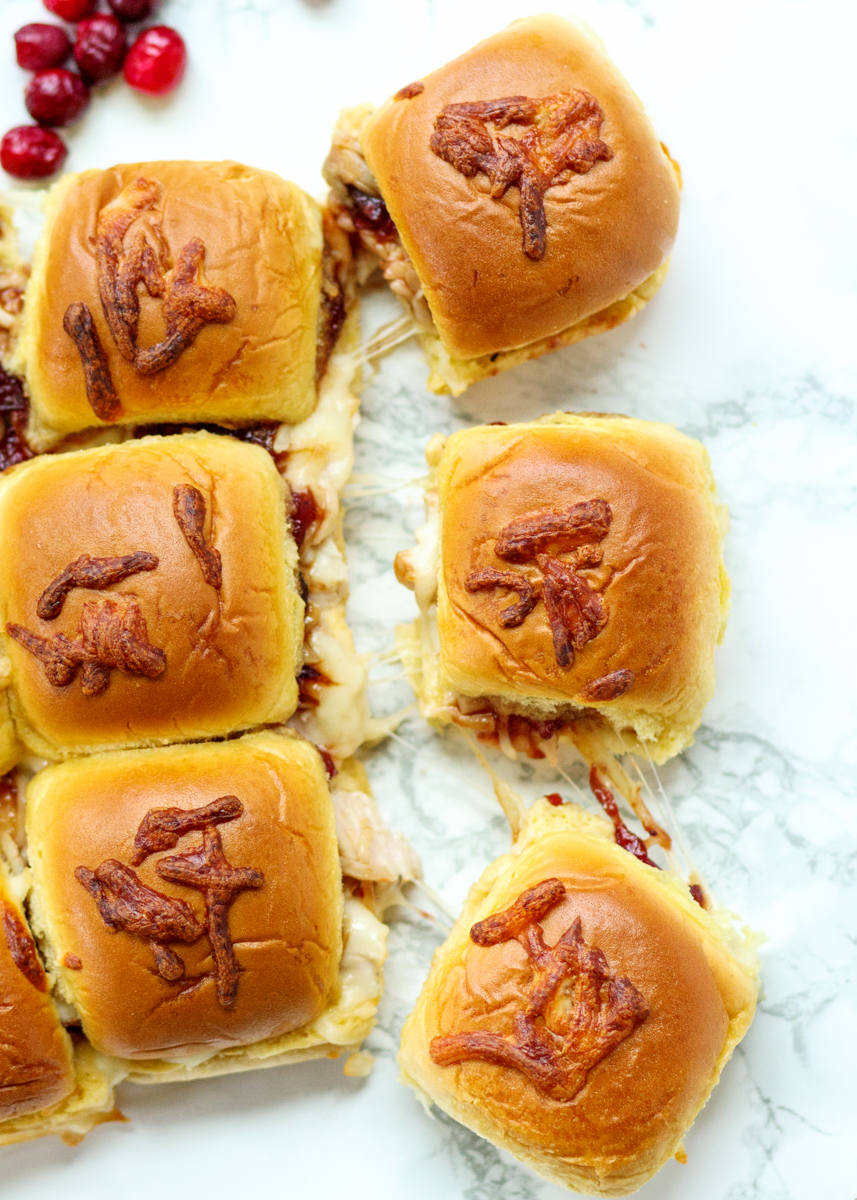 2 tablespoons mayonnaise
1 teaspoon maple syrup
2 tablespoons barbecue sauce
2 tablespoons cranberry sauce
9 dinner rolls, cut in half
1½ cups roasted turkey pieces
¾ cup shredded mozzarella, plus more for topping
1 tablespoon butter
Preheat the oven to 350 degrees F.
In a small bowl, combine the mayonnaise and maple syrup. Set aside.
In another small bowl, combine the barbecue sauce and cranberry sauce. Set aside.
Place the bottom halves of the dinner rolls into an 8 x 8" square baking pan. Evenly spread on the maple mayo. Top with the turkey pieces, then the shredded mozzarella. Spoon the cranberry barbecue sauce over top. Put the top half of the rolls on.
Melt the butter. Spread the butter over the tops of the rolls then sprinkle some extra shredded mozzarella on top. Bake in the oven for 15 minutes, or until the tops are golden brown and the cheese is melted.
Recipe by
Lemon & Mocha
at http://www.lemonandmocha.com/2018/11/16/leftover-turkey-pull-apart-sliders-with-a-maple-mayo-and-cranberry-barbecue-sauce/