How to Blanch Almonds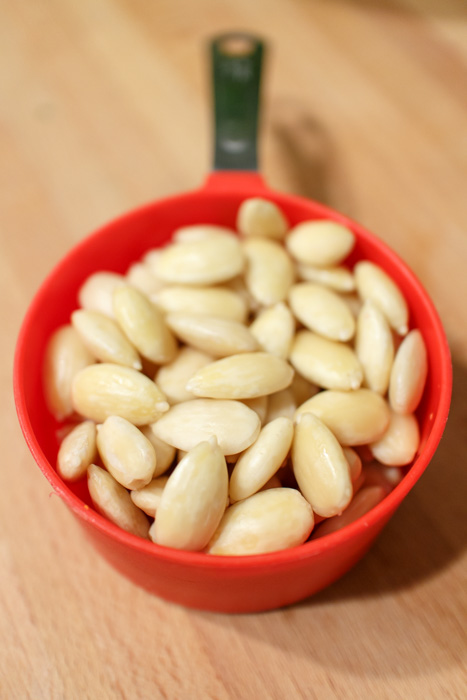 Bring a small pot of water to a boil. Add the raw almonds and boil for exactly 1 minute.
Remove from the heat and drain in a colander. Rinse with cold water.
Working on a clean surface, press on the almonds to pop them out of their skins. Make sure they don't go flying across the kitchen!
Let them dry before using.