Greek Yogurt Cornbread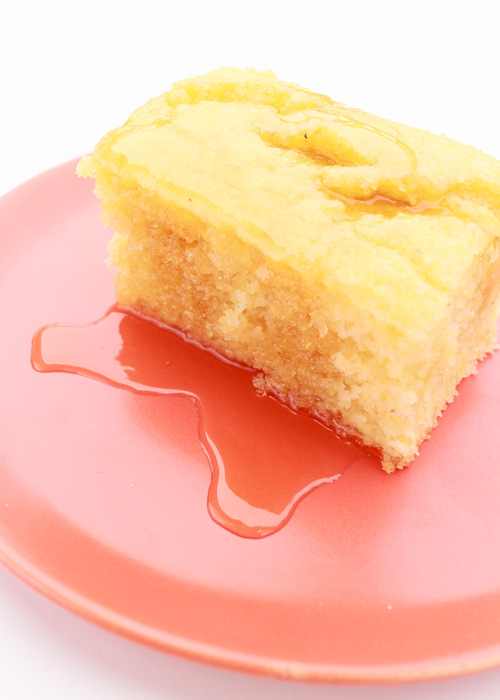 1 ½ cups flour
¾ cup cornmeal
2 tablespoons sugar
1 tablespoon baking powder
1 teaspoon salt
2 large eggs, beaten
4 tablespoons butter, melted and cooled
1 cup milk
½ cup plain greek yogurt
Preheat oven to 350 degrees F. Grease an 8" by 8" pan and set aside.
Combine the flour, cornmeal, sugar, baking powder and salt in a medium mixing bowl.
Mix together the eggs, butter and milk in a separate mixing bowl. Pour the egg mixture into the flour mixture then stir until just combined. Fold in the greek yogurt and mix until just combined, being sure not to overmix.
Pour the batter into the prepared pan and bake for 25-35 minutes, or until a toothpick comes out cleanly from the center. Serve warm.