Mini Eggplant Pizzas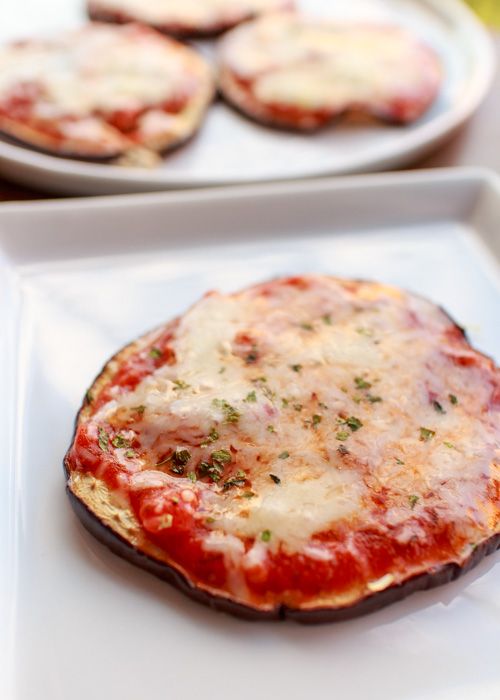 1 eggplant, thinly sliced (about ¼" thick)
Olive oil for drizzling
Salt, pepper, dried oregano & garlic powder for sprinkling
½ cup tomato sauce, more or less depending on quantity of eggplant slices
1 cup shredded cheese, more or less depending on quantity of eggplant slices
Preheat oven to 425 degrees F. Line a sheet pan with nonstick aluminum foil and set aside.
Place the eggplant slices on the prepared baking sheet. Drizzle with the olive oil and toss to very lightly coat. Spread the slices out so they are evenly spaced with none touching. Sprinkle the seasonings over the top.
Roast until the eggplant is tender, about 10 minutes depending on the thickness of your slices.
Carefully pull the pan out of the oven. Use a spoon to top each eggplant slice with tomato sauce then top each with shredded cheese. Return to the oven until the cheese melts, about 1-3 minutes. Remove from the oven and serve.