Baked Apple Chips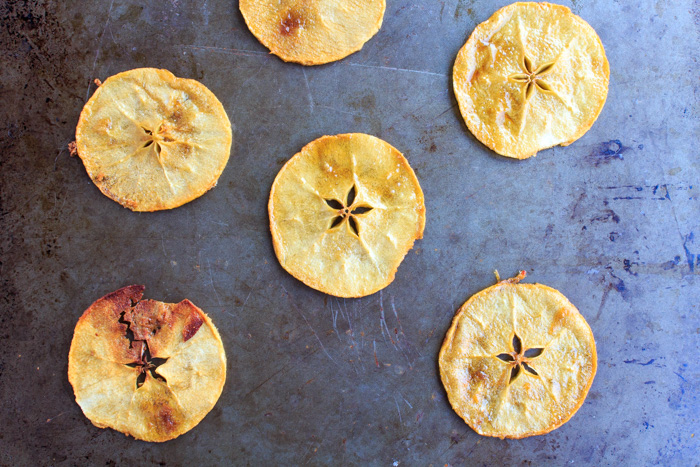 2 Pink Lady apples
1½ teaspoons sugar
½ teaspoon ground cinnamon
Preheat the oven to 250 degrees F. Line a large baking sheet with parchment paper and set aside.
Cut each apple in half (make one cut through the apple halfway between the bottom and the stem, do not cut from the stem downward). Thinly slice the apple using a mandolin. You can core the apple, but then you won't get the pretty stars in the middle.
Combine the sugar and cinnamon in a large bag. Add the apple slices and shake until they are completely coated. You may have to open the bag up to separate some of the slices. Lay the apple slices evenly on the prepared baking sheet then bake for one hour.
Remove from the oven, flip over, then bake for another hour. When the second hour is up, remove the pan from the oven then carefully move the apple chips to a cooling rack. The apple slices will continue to fully crisp while they are cooling.