Lemon Dill Salmon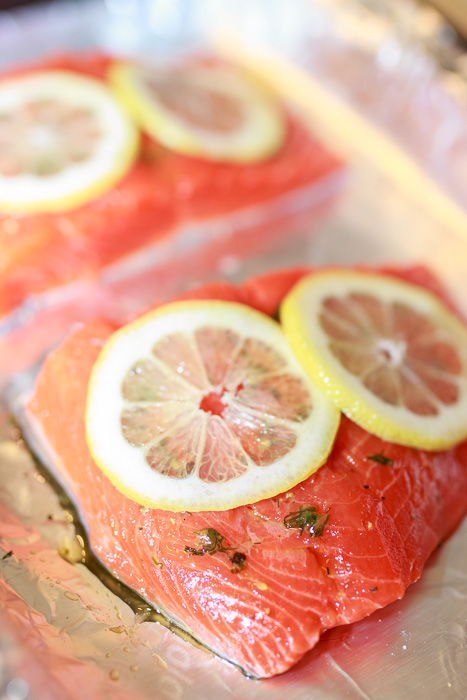 2 4-ounce salmon filets
3 tablespoons olive oil
Salt and pepper
2 teaspoons finely chopped fresh dill
4 very thin slices lemon
Place the salmon filets in a small baking dish. Drizzle both sides of the salmon filets with the olive oil then season both sides with salt and pepper. Sprinkle the dill evenly on top of the salmon filets then lay the slices of lemon on top. Cover the baking dish and refrigerate for 30 minutes.
Preheat the oven to 350 degrees F.
Bake for 18-20 minutes for until the salmon flakes easily.